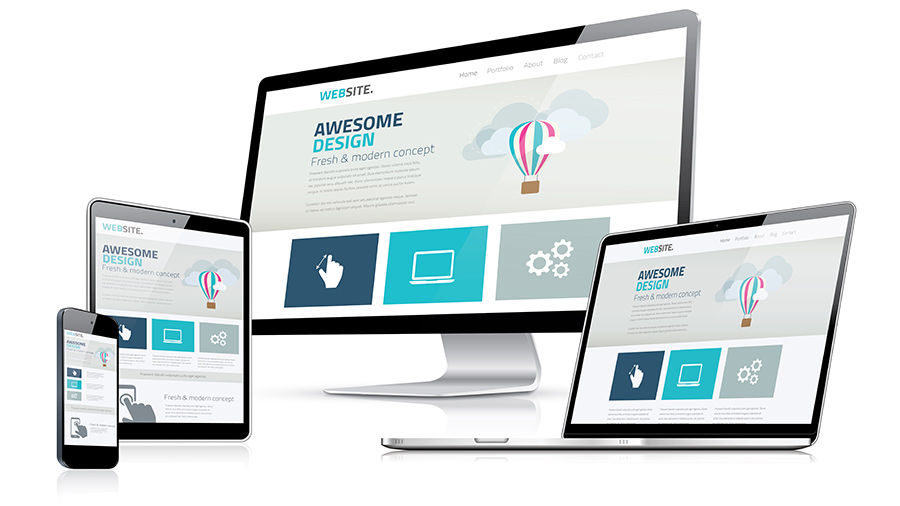 Avoid these four responsive web design mistakes and boost your leads, clients and ROI when Google rewards you with higher rankings and traffic!
MISTAKE #1: NO RESPONSIVE WEB DESIGN. Responsive design is the only web design that is approved and indexed by Google. If your site is not responsive in design and automatically adjusts for desktop, laptop, tablet and phone users, you will NOT come up in Google search results.
MISTAKE #2: NO RESPONSIVE WEB DESIGN & USING A MOBILE WEBSITE FOR MOBILE USERS. Google penalizes you for having no responsive web design and having a separate mobile version of your site.
MISTAKE #3: RESPONSIVE WEBSITE BUT ALSO USING A MOBILE WEBSITE FOR PHONE USERS. Google penalizes you for maintaining two separate sites from the same domain even when one site is a responsive web design. In this case, neither site is indexed and available in Google search results.
MISTAKE #4: POOR QUALITY RESPONSIVE DESIGN. People will not respond well to a poor design and layout of content, particularly on a phone. If they are forced to read through mounds of text without engaging photos, video, headlines, subheadlines, teaser content and collapsibility for longer content, they will leave your site and be on to one of your competitors.
When your site is not a good quality responsive web design, clicks to your website are likely to produce clicks off your website and on to a competitor's site. This means that all of your traditional advertising and online marketing from SEO to PPC and social media will be less effective. The costs may be subtle at first – a steady decline in your leads, clients, revenues and profits until you find yourself left far behind your internet savvy attorney competitors who have a powerful mobile friendly online presence through a quality responsive web design.
The investment you make now in a mobile friendly responsive design will be the foundation for producing the best results from all of your other marketing and advertising. The rewards of a powerful and mobile friendly web presence are market domination, loyal clients, skyrocketing profits with a substantial ROI, and the freedom and time to enjoy your life.
If you're thinking you have time and you don't want to re-develop your website that is barely a year old (or older), you may want to reconsider the costs of holding on to the old, outdated ways of doing things online.
Ask us how we can help you to generate more quality leads, increase your sales and ROI, improve client relationships and retention, and produce a strong company brand that grows your law practice now and for years to come. Request a free strategic marketing consultation with competitor analysis to evaluate your current online presence and discuss some strategies for your online success.
Request a Free Consultation
Whether you are an attorney in your own practice or part of a large law firm, we have digital marketing skills and strategies that get results. Most are largely unknown to advertising and digital marketing agencies. Ask us how our innovative strategies can help you to capture more market share and produce sustainable business growth – all at a higher ROI and regardless of competition. Our consultations are free and available through phone and screen sharing. Contact us now by clicking the button below.