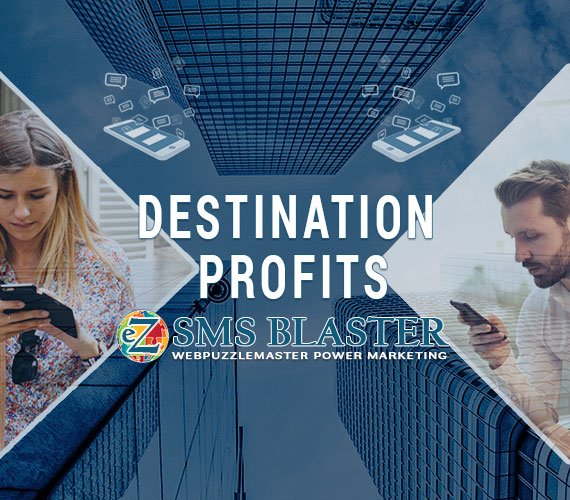 WHAT WOULD IT DO FOR YOUR BUSINESS IF YOUR CUSTOMERS WERE GETTING YOUR DEALS, EVENTS & COUPONS ON THEIR PHONE BY TEXT MESSAGE?
If you're a local business, professional, or retailer, how much business are you losing because you don't have an easy, low-cost way to send discounts, coupons, special offers, and customer loyalty rewards in text messages with a greater than 98% open rate?
With eZ SMS Blaster you can overcome the biggest challenges with SMS marketing using user-friendly bulk SMS sender software. Right from your WordPress admin, you can build massive lists, use advanced targeting, and send SMS to coincide with holidays and other special occasions. You can even make and attach HTML coupons that support clickable actions for immediate sales, appointments, and more!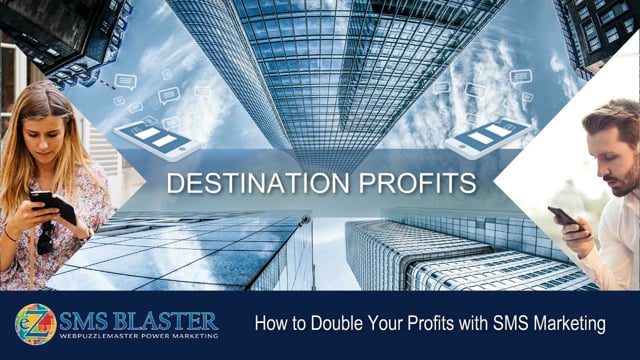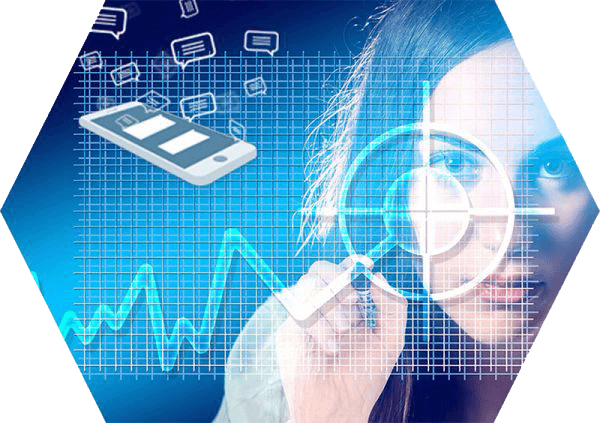 AN AFFORDABLE BULK SMS SOFTWARE PROFIT MAKER
software for your WordPress website that can double or triple your revenues in record time
From one comprehensive and easy-to-install plugin from your WordPress admin, you can create and automate bulk SMS marketing campaigns that are fully compliant with SMS carrier regulations and allow you to grow a strong brand, multiply profits, retain customers, and increase market share. No other WordPress bulk SMS sender software compares to eZ SMS Blaster with regard to functionality, and ease of use.  Use this robust software and watch your profits soar as loyal customers buy from you over and over. This unique and powerful SMS marketing software can take your business to a whole new level of profitability and do it in record time.
With eZ SMS Blaster you won't need a custom developer. For a one-time cost of $99, you'll overcome the biggest challenges in using SMS marketing with user-friendly software with all of these features and more:
Manage unlimited permission-based contacts.
Get opt-in subscribers from customized HTML forms with optional incentive gifts.
Create a birthday gift opt-in form and easily manage a digital birthday gift.
Schedule and automate the delivery of promotional text messages at strategic times.
Schedule unlimited SMS marketing campaigns per list in advance with no limit.
Make and attach HTML coupons that support clickable actions for immediate sales, event registrations, booking appointments, and more.
Get deliverability data and comprehensive analytic reports.
SMS MARKETING MADE EASY
overcome the biggest challenges & costs with robust bulk sms marketing software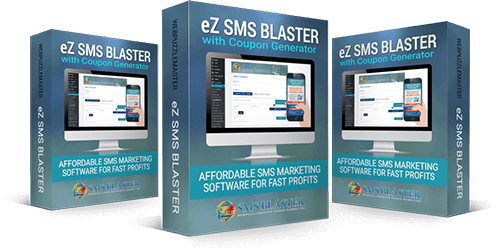 MULTIPLE BENEFITS
that make eZ SMS Blaster an Intelligent Bulk SMS Sender Software for Maximum ROI

How many marketing dollars are you investing without getting a substantial return on investment? What if you could use social media marketing, email marketing, and PPC ads to get more SMS subscribers – receptive mobile users who readily convert into loyal customers, share your information, and add glowing ratings and reviews? The answer is a funnel strategy that maximizes your ROI through intelligent bulk SMS sender software that you can buy without any risk. Demo eZ SMS Blaster to discover how you can use this affordable software to explode your return on investment from marketing and advertising that previously only produced marginal results.
BULK SMS SOFTWARE WITH HTML COUPON GENERATOR
easy profit-boosting automated promotional messages that optimize Results through Bulk SMS Marketing Software

Design unlimited coupons that you send to your customers through SMS on your own site.
Unlike an image that cannot produce a clickable action, HTML Coupons with CLICKABLE Actions like CLICK TO CALL, BUY NOW, BOOK APPOINTMENT, REGISTER, and others can be used to produce immediate conversions.
Text Marketing Open Rates
Text marketing or SMS (short message service) boasts significant open rates of between 95% and 98%. This is more than three times higher than any other form of direct marketing with direct mail having an average read rate of 38.3% and email having an average open rate of 34.5%.
Text Marketing Conversion Rates
Text marketing is one of the highest-converting forms of direct marketing with an average conversion rate of 8.2%. In comparison, direct mail has an average response rate of 4.4%, and email marketing has an average conversion rate of 1.7%
HTML Coupons through SMS Marketing
What This Means to You – Almost every customer or lead you target with eZ SMS Blaster bulk SMS software will see your message. As a result of this increased visibility, your local business will naturally generate more sales and more profits.
How to Use Bulk SMS Software for the Best Text Marketing Results in Your Business…
SMS Text Messages can be sent out to a permission-based list through SMS marketing services and technology that allows you to easily send SMS, even from your own website and any place that supports a simple html code. All of this is for a fraction of the cost of most online and offline marketing.
And because you are sending to your own customers and people who want your offers, they are ripe with enthusiasm to open and respond to your text messages. Imagine your bottom line profits when you begin to use SMS text marketing!