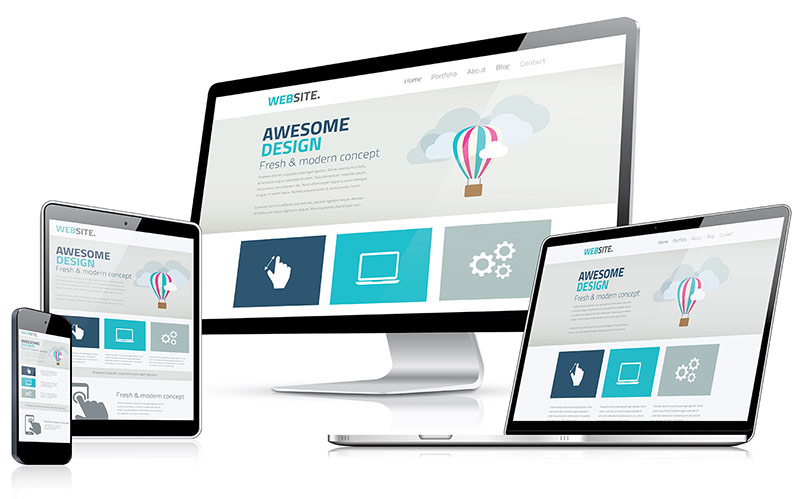 Maximizing your online success through responsive website design and customized Responsive WordPress themes for mobile marketing.
Mobile marketing, one of the hottest and most rapidly growing trends, is largely untapped for profitability. A very smart strategy is mobile website design that meets demands for explosive numbers of users who prefer to access the internet through their smart phones and tablets. Responsive website design meets that need without compromising the viewing experience for the desktop and laptop users.
Customized responsive WordPress website themes provide an optimum viewing and buying experience for everyone online through a single website development project. Responsive website design and development offers a solution that automatically adjusts the display of contents for every resolution and device. Responsive WordPress design from customized themes offers many advantages for making WordPress even more powerful and expanding its reach to more mobile customers. Powerful content elements integrated in well designed responsive themes may include or support easy insertion of multimedia, galleries, portfolios, testimonials and eCommerce. Some responsive WordPress eCommerce themes can seamlessly be integrated with a Facebook fan page. Other responsive WordPress themes can be customized for business branding, lead generation and affiliate marketing.
For any new website development, responsive WordPress website design makes very good sense…
Be sure to choose a web design and development company that is an expert in WordPress development and can guide you to select responsive WordPress website themes that will best match your business goals. Getting started in the right way will help you to effectively expand your reach through mobile marketing to an exploding group of prospects and customers who prefer to access the internet through their mobile devices. Maximize their browsing and shopping experience through responsive website design in WordPress and you will be well on your way to achieving record online growth!
Responsive Web Design FAQs
Ready to Grow Your Business through a Professional Responsive Web Design?
We are a full service web design, development, branding and marketing agency. Our skills, experience and strategies help our clients by targeting their ideal customers, and generating quality leads who convert into loyal customers for life. Through effective branding, marketing, and advertising that works best in today's mobile, video and social online environment, we help local  businesses achieve market domination with sustainable growth. If you are looking for strategies that will put you in front of your competition, make you a leader in your market and maximize your ROI, contact us for a free consultation and proposal.
Request a Free Consultation
Whether you are a local business, entrepreneur, attorney, healthcare provider, or eCommerce merchant, we have digital marketing skills and strategies to help your business succeed. Ask us how we can help you through responsive website design and development, video, social media, and marketing services that engage, convert, and grow your brand and revenues. Our consultations are free and available through phone and screen sharing. Contact us now by clicking the button below.