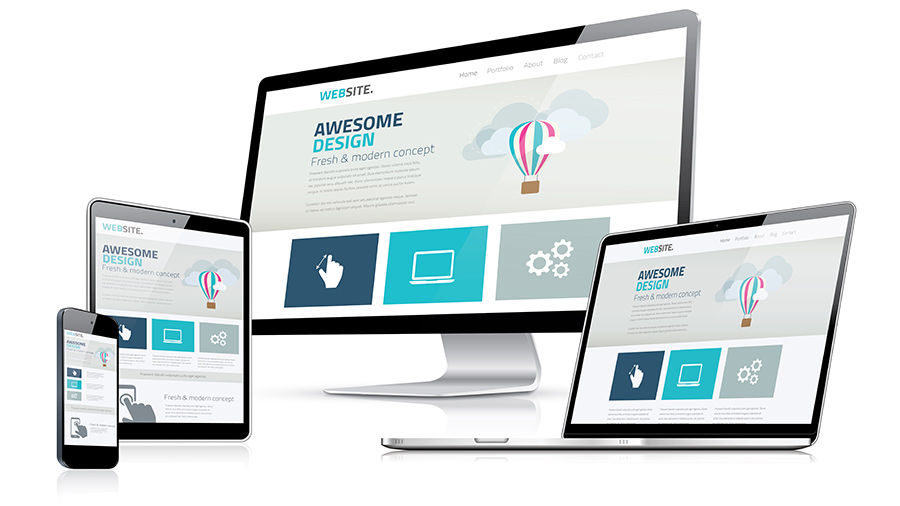 WordPress Website Design and Development Just Got a lot Better!
Whether you have a website or are about to create one, this true story about my experience with WordPress development may help you to understand your options and ultimately to help you to make better choices.
There is no doubt that WordPress has played a major role in the evolution of website and blog development. For CMS software, there is no match for functionality, easy of use and access to search engines and social media integrations as WordPress. WordPress has evolved in this ever changing world where responsive design and development are meeting the needs of a mobile market in the best possible way.
Website Development in WordPress Has Come a Long Way
I started out designing and developing websites more than a decade ago and long before WordPress was popular. During that time, most sites were static html or custom php or ColdFusion. But three years ago, I was introduced to WordPress customized theme development by a very sharp developer in the Philippines. Joell Lapitan was and may still be a college professor for computer sciences and web development. Because he was highly regarded, he was invited to become a Mozilla representative for the Philippines and attended many of their global conventions where he hobnobbed with leading developers throughout the world.
For many years, I had come to depend on Joell for all of my web development and lots of other techie tasks that I needed for my own business and my clients. When WordPress responsive design was introduced, Joell and I were some of the first to jump on the bandwagon and make that shift. We could see that the world was going mobile and we prided ourselves on always being on the cutting edge. We seemed to read each other's mind and challenge each other. Together we produced some extraordinary WordPress plugins for video, podcasts, testimonials, faqs and call to action tabs.
But then Joell's internet connection became unstable. And almost a year ago, I had to face the fact that Joell was gone from my life, leaving me to pick up the pieces and move on. I discovered that Joell did so much for me that he kept me from learning some of the most basic technical skills – like installing WordPress and themes, doing redirects and CSS and creating Facebook apps. As I began to learn and do more for myself, I was empowered to be less dependent on developers and more able to rely on VAs and other less technical workers. But I had existing projects to maintain and new development which required skilled web developer support.
Many website owners do not understand that CMS sites are software that needs to be updated and maintained. Scripts and plugins may stop working and affect the display and functionality of a project. Integrations in WordPress with Facebook have changed many times over the past few years. Just when I didn't expect it, I found myself faced with some serious problems on projects as scripts stopped working and WordPress and plugin updates produced conflicts. I also wanted to install my custom developed plugins in new projects.
In meeting these needs, I began to experience the ultimate misery as I hired one developer after another with dismal results. Some were not nearly as skilled as they claimed. Many were unreliable and others were so slow to get things done that it limited how much work I could accept. And I discovered that Joell didn't document his code. It was difficult to integrate and customize his plugins. Developers I worked with had access to all the projects with plugins but didn't understand or care much about reproducing the functionality and design. My life became filled with major stress and frustration.
I learned the hard way that I would never find anyone like Joell ever again. I realized I had to adjust my expectations and the way I worked or I would be out of business. But then something happened to change all of that.
The Catalyst that Changed My Website Development Business
I was challenged with the task of developing a membership website for one of my clients but I had to produce it in two weeks. I didn't know what theme to use and had to do some extensive research about membership plugins and affiliate software. I knew that the theme, membership and affiliate plugin all had to be compatible and that was a tall order. There was no way to really know whether all of this software would work together without considerable expense and testing.
Almost coincidentally, I got an email from OptimizePress announcing their new launch of fully responsive version 2.0 theme with membership plugin. I had purchased a developer's license for the first version and liked it but found it very limiting and not responsive. But after watching some of their video tutorials, I decided to take the plunge and give it a try. This hot off the press theme had some bugs but essentially worked amazingly well. Once I got the hang of it, I was hooked. In record time, I was able to create a fully responsive membership website with upsells, opt-in list building, ecommerce and membership levels. The theme developer provided suggestions for affiliate software that would be compatible. The software I chose worked extremely well. Without this theme and membership plugin, it would have been a struggle to get this project done and the outcome would be much more limited.
What I Like Best About OptimizePress 2.0 Theme
OptimizePress 2.0 has clearly revolutionized WordPress Responsive Design and Development. It is designed with simplicity for easy management by any user provided they have some strategy, design and layout skills. Once a site is set up, management by clients with a little bit of training is easy. The theme substantially reduces reliance on a skilled developer. Instead of going back and forth multiple times to get design and layout changes made, the templates and live editor with drag and drop content elements allows for immediate changes and almost everything displays as it should.
The theme is packed with numerous high converting responsive templates for sales and marketing and the ability to rapidly produce your own templates. Pages can be created with a powerhouse of elements for headlines, text, video, audio, faqs, toggles, testimonials, bullets, images, opt-in forms, and short codes for almost any type of content integration – all of this is fully responsive with optimum displays in mobile devices, laptops and desktops. Every page can be independently managed from the header, footer to the menus and options for SEO, redirects and more. Almost all email system APIs are easily integrated for opt-in list building.
Because the theme is built for WordPress, all the functionality of WordPress software is available including the ability to add any number and type of plugin. Surprisingly, even with pages packed with images and other content, page load time is extremely efficient. The blog is one of the best I have ever seen with the ability to add images, video, elements, sliders and forms right from the editor.
I guess I would have to say I love this theme. It is not perfect but no theme is without any problems. I truly miss my days of development with Joell Lapitan but I know I can make it without him and others like him because of this theme. OptimizePress 2.0 is clearly my top pick and will change the way I develop websites forever. I look forward to all the future improvements that OptimizePress has planned and will continue to make.
Need Some Help with Your Website Design and Development?
We are a full service web design, development, branding and marketing agency. Our skills, experience and strategies help our clients by targeting their ideal customers, and generating quality leads who convert into loyal customers for life. Through effective branding, marketing, and advertising that works best in today's mobile, video and social online environment, we help local  businesses achieve market domination with sustainable growth. If you are looking for strategies that will put you in front of your competition, make you a leader in your market and maximize your ROI, contact us for a free consultation and proposal.
Request a Free Consultation
Whether you are a local business, entrepreneur, attorney, healthcare provider, or eCommerce merchant, we have digital marketing skills and strategies to help your business succeed. Ask us how we can help you through responsive website design and development, video, social media, and marketing services that engage, convert, and grow your brand and revenues. Our consultations are free and available through phone and screen sharing. Contact us now by clicking the button below.