Strategic Marketing Plan for Sustainable Business Growth
Do you have a strategic marketing plan for your business – a plan that defines the right activities for company branding, lead generation, sales, list building, reviews, and sustainable business growth? If you don't have a plan with measurable goals, how do you know if you've succeeded?
If you're guessing at what works for local business lead generation online, or blindly following competitors in your industry, it is likely you are wasting your valuable time and throwing money away. The fact is that most local companies are struggling to reach their most important market online. Many are confused about appropriate conversion strategies and goals for lead generation and customer retention. The result is working harder just to stay afloat and never getting ahead.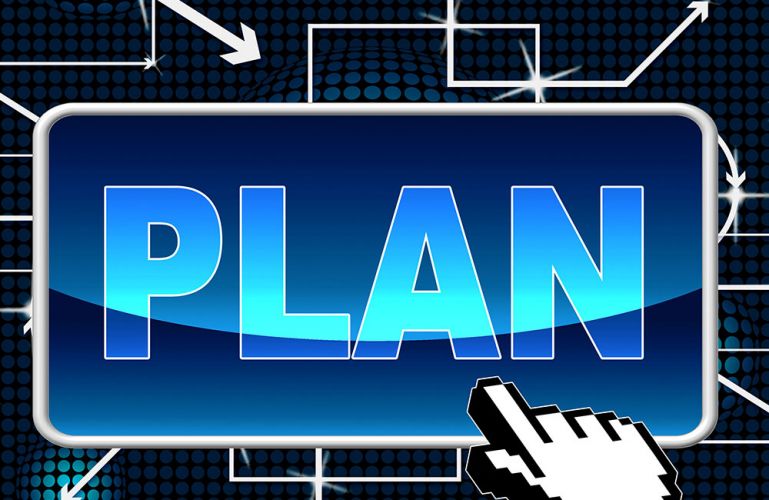 What to Know About Marketing and Advertising
Marketing and advertising are an important investment but will be a drain on your finances if they're not based on a strategic marketing plan that includes:
A Mobile Friendly Website
A Strong Branding Concept Across all Online & Offline Platforms
A Marketing Funnel for Lead Generation & Customer Retention
Powerful Keyword Optimized Content
Effective Automated Follow-up
A Powerful Social Media Presence
SEO with Ongoing Analysis & Refinements
Video that Ranks in Top Google and YouTube Search Results
Reputation Building and Management
Online and Offline Methods for Branding, Reputation, Web and Foot Traffic
Strategic Marketing Plan Taking You Where You Want to Go
Instead of working harder and NOT getting ahead, a STRATEGIC MARKETING PLAN based on proven practices allows you to effectively reach a hot mobile market on the go – over 70% of adult Americans who SEARCH, GET INFORMATION and make BUYING DECISIONS almost exclusively from their PHONE AND TABLET.  A strategic marketing plan for connecting with and converting your market through the Internet will be especially important for reaching your largest market of mobile users.
Elements of a Strategic Marketing Plan
Business Branding
The value of establishing your business as a formidable business brand with your ideal market cannot be overstated. An effective brand requires professional creatives and messaging that convey your company's mission, vision, target market and location, credibility, nature of products and services, and unique selling position (USP). Consistent branding across all marketing platforms, advertising, media promotions, and community involvement gives you an edge in your market and sustains your business growth at a sizable return on investment. 
Responsive Web Design
Because most people are browsing, interacting, and making purchases from their phone and tablet to a lesser degree, quality responsive web design is critical to assure an optimum viewing experience on all mobile devices. A responsively designed website that passes the mobile-friendly Google test may not provide a good mobile user experience. A poor design, layout, and colors, even when content is good, can subconsciously turn off the user and result in their leaving the website. An exceptional mobile friendly design must also contain content to engage targeted traffic and convert them into leads and customers.
SEM vs. Advertising
Search engine marketing (SEM) includes PPC advertising and organic search results from search engine optimization (SEO). SEM is the most powerful and least expensive form of marketing and advertising. Besides major search engines like Google, Yahoo, and Bing, millions of local customers search for products and services daily on Facebook, Yelp, local directories, Siri (for Apple users) and local mobile apps. Many people search on Google maps. Map listings include ratings and reviews which when positive, can greatly increase clicks and conversions.
For these reasons, services like PPC advertising with remarketing, Google My Business (GMB), and Local SEO or search engine optimization are very productive for local businesses that want an edge in their market at a sizable return on their investment.
Interruption forms of advertising capture a less qualified impulse buyer rather than a motivated buyer who comes to a search engine to do their research and buy. Interruption forms of advertising are much more expensive and yield a lower return on investment. Some of these include TV, radio, magazines, newspapers, billboards and banner ads.
Many offline advertising methods can be used strategically to increase leads and customers. Most are expensive with a poor ROI. However, targeted publications, press releases, TV, radio and billboards can be effective in increasing a businesses brand and driving traffic to a website.
Social Media Marketing
Social media marketing through Facebook, Twitter, Google My Business (GMB), Pinterest, Instagram and LinkedIn have become a hot market for savvy local businesses and entrepreneurs to grow their brand through powerful engagement and connections. Besides leads and customers, social media also provides access to networking relationships and referral partners who serve the same local market without competition. 
Even though many local businesses understand the value of social media to their business success, they feel overwhelmed with the daunting task of learning what to do and how to have an effective presence with the right content to engage their market. That's where social media marketing professional services can help to effectively reach and engage a business's hottest market of social media users. Proven by research, strategic social media services can greatly enhance a company's bottom line profits.
Video Production & Marketing
If you're a local business, can you really afford to miss a video trend that has grown from 1 million daily views in 2013 to almost 5 billion daily YouTube videos in 2017 and 1 billion hours of video or more daily today?  Many businesses use video services to strengthen their brand and connect with their target market while 81% use it for marketing and sales.
The goal of video marketing is to get videos to rank in top Google and YouTube search results. Video in Google is what gets the attention of searchers even when the video is further down on the page. That is because instead of boring text, a little thumbnail of the video appears along with the title and excerpt – this is eye catching and exactly what the searcher will click.
Ranking in top positions on YouTube or Google for video may produce more clicks but if the video doesn't engage the visitor and keep their attention, then the click is kind of pointless. It is the quality, type, and length of video that will determine if it produces the kinds of conversions that will be truly beneficial. This is where professional quality video production becomes important. Most common business video views are explainer videos (73%), social media videos (67%), presentation videos (51%), sales videos (41%), and video ads (41%).
It is important to create business video that when played, build connections with the ideal target market. These are the kinds of videos that get lots of views, are shared, and enhance branding, lead generation, sales, and YouTube channel subscribers.
Strategic Follow-Up
Successful local businesses and entrepreneurs know that strategic follow-up for lead generation and repeat business is critical. It is much easier and less costly to sell to an existing customer than to acquire a new one. This is where strategic follow-up via email, SMS, and phone messaging can be particularly beneficial.
Strategic email marketing campaigns, automations, and newsletters can be highly effective in strengthening a business brand and generating profits. Email sent to an opt-in or customer list are hot leads and loyal customers who are more likely to open and respond positively to your valued messages and offers.
Similarly, customers receiving coupons, discounts, special offers, white papers, and customer loyalty rewards via bulk SMS text marketing can be a source of substantial repeat business.  Unlike email that can get caught in spam filters or remain unopened for days, 98% of text messages are opened and most within a few minutes to hours.
When your lead generation and sales are through live events or direct mail, building a phone database of customers with use of automated phone messages can be an effective follow-up strategy.
PPC and Ad Remarketing
Unlike traditional forms of advertising where the costs are high and you pay regardless of how the ad performs, pay per click advertising is based on click performance. This means that you only pay when there is a click-through from the ad to the designated landing page.
Google AdWords, YouTube advertising, and Facebook provide good PPC advertising opportunities for local businesses and entrepreneurs. Ad remarketing is a low cost strategy in which the same PPC ad is shown at a very low cost in high traffic popular sites to someone who originally clicked on the main ad.
Unfortunately, many businesses blow through a PPC advertising budget quickly without getting a good return on their investment. This is commonly due to mistakes with ads, campaign setup, and/or landing pages. Working with a company who has expertise in Google AdWords, YouTube, Facebook, and remarketing programs can prevent these disappointing results and yield a good return on investment.
Press Releases & the Media
Timely and positive media exposure for your business is a great strategy for strengthening your brand and generating quality free leads and customers. When you attract the attention of the media because of something that is newsworthy and trending, you achieve instant credibility.
Through media exposure, you can set yourself apart from your competition by solving a big problem for a large number of people or businesses. Likewise, your contribution at a major community event will not go unnoticed by the media. Large donations, fundraising, or volunteering for a good cause can help build your brand and give you recognition for your community support.
Live & Webinar Events
Webinar events have proven to be the most cost-effective and profitable venture for entrepreneurs online. Savvy local businesses in many industries are also capitalizing on this strategy. Through webinars and the right strategy, they capture market share, grow their brand, and realize substantial monetary gains for a very small investment. The timing for online events could not be better. Since the pandemic, almost every business and consumer have acquired a comfort level with Zoom for online meetings and other events.
Successful webinars require a strategic plan that consists of prelaunch, launch, and post launch activities that produce and maintain excitement, motivation, and sales with value-added bonuses during a time limited period. An important part of the plan is to build permission-based registration lists that allow for ongoing communication and promotions via email marketing.
Although live events have declined in popularity since the pandemic, many businesses have resumed a direct mail approach to fill rooms with targeted prospects in their local area. Other effective strategies for live local events is to include allied businesses as presenters. Using synergy through strategic offers for each represented company can be highly productive and profitable.
Reputation Management
Positive customer reviews are are a powerful local business online marketing strategy. They are an important driver of ongoing lead generation and new customer acquisition. There is no doubt that people are much more likely to select a business on Google, Facebook or Yelp when it is associated with positive ratings and reviews.
Even though you provide exceptional services, customers will not automatically take the initiative and time to hunt for your presence on Google, Facebook, or Yelp or other review site and add their star rating and comments. But when they are presented with precise links with a message requesting their feedback, you are much more likely to earn their valuable online feedback.
Strategies to automate the review request process can greatly enhance your efficiency and effectiveness. This can be for a single review request per customer, or feedback with each purchase or customer service provided.
Let Us Help You Create Your Strategic Marketing Plan for Success
From brand positioning, market research, and content strategy to content writing, web design and development to almost any online advertising and marketing, Webpuzzlemaster Digital Marketing Agency can help you with as little or as much as you need to achieve your goals. Whether you are a local business, entrepreneur, attorney, healthcare provider, or eCommerce merchant, we have the skills and strategies to help your business succeed. Your individualized strategic marketing plan will be based on your business needs, goals, and budget. Get started now with a free consultation!
Request a consultation so we can learn more about you and determine how we can help you to achieve your goals through our digital marketing services. Our consultations are free and available through phone and screen sharing. Contact us now by clicking the button below.
Related Digital Services for Your Business Success
Our logo and graphic design creatives for websites, social media, sales, and presentation needs incorporate your brand concept, company vision and goals.
Video produced for promotion, branding, information, or training can help you advertise your business and convert traffic into quality leads and customers.
Professional Copy Writing
Our professional copy writing for websites, social media, and advertising includes a skillful balance between the right message, writing style, layout and SEO.
Our unique and effective local SEO strategies rapidly produce top Google ranking regardless of competition and may be performance based without any risk.
Responsive website design and development with good content targets, engages, and provides an emotionally compelling, high converting user experience.
Make powerful connections, engage, and build a following with your market through social media on Facebook, Twitter, Pinterest, Instagram and YouTube.
Hosting & Website Management
Hosting & website management services to safeguard your greatest business marketing asset.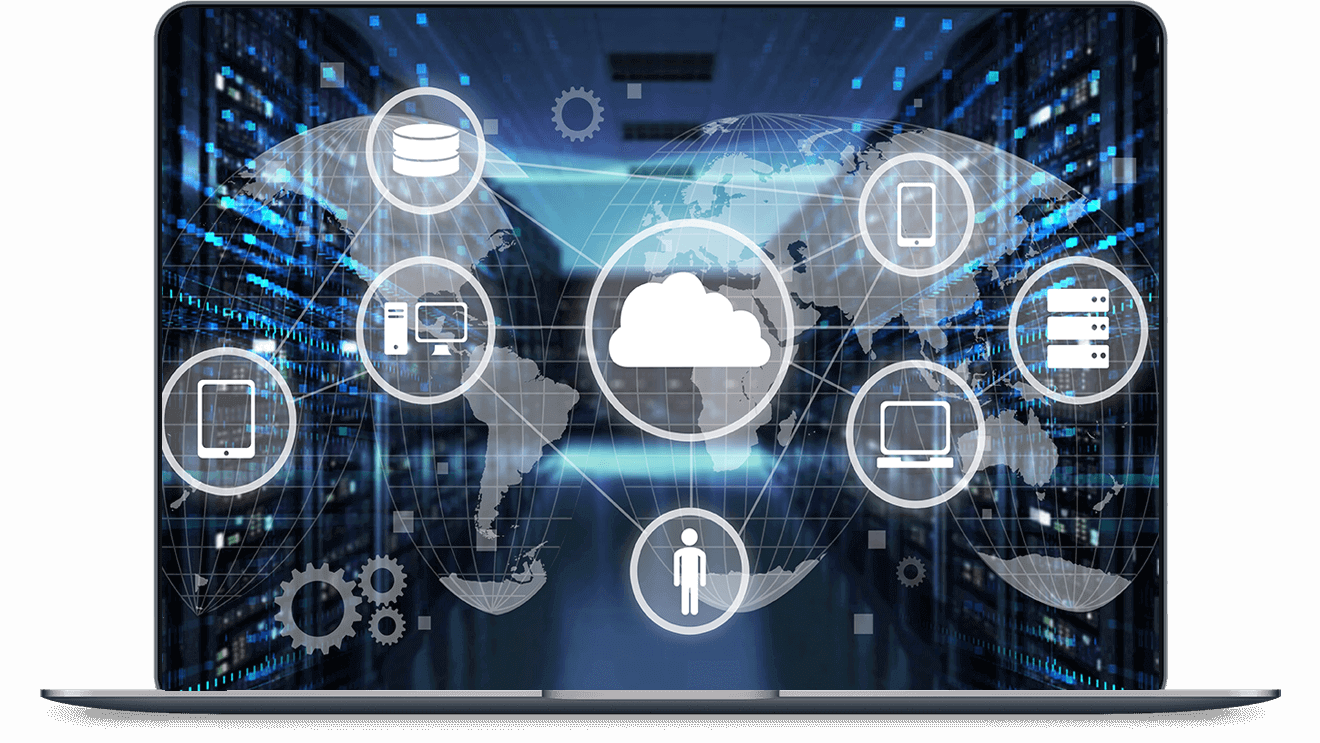 What would it mean to your business if you have no support for hacking, blacklisting, spamming, poor speed, design problems, and other issues?
Ask about all-inclusive website management programs with web hosting, software updates, malware support, performance and design troubleshooting, and extra safeguards to prevent and resolve security and performance problems.
Our portfolio of website design and development, branding, graphic design, internet marketing, and video projects spans decades where continual innovation was made to follow important trends and proven practices.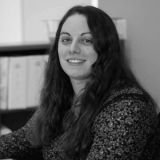 Jaimie Myers
D.C. Kerckhoff Company, Office Manager
Ruth and her team at Webpuzzlemaster made us a spectacular website at DC Kerckhoff Company. The representation of our product on our new website has exceeded our imaginations. Thank you so much Ruth!
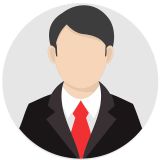 Jeff Bruce
Communications Chair, Former Naples Daily News Editor
Webpuzzlemaster designed and manages our website. The company has created a stunning platform that is continually updated and is very responsive to changes we wish to make. Couldn't be happier.
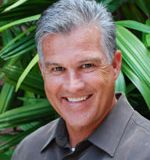 David Windham
360 Medical Billing Solutions, VP
Working with Webpuzzlemaster has been an overall very fulfilling experience. The team is always there to provide answers, and support whenever needed.
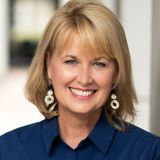 Julie Earnest
Life and Success Coach
Ruth established an immediate connection with me, and took the time to understand the purpose of my business… My website is exactly what I envisioned, and so much more… More >>
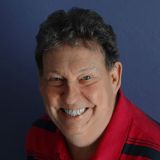 Norell Albanis, P.A.
Estate Planning Attorney, Naples, FL
Prior to working with Webpuzzlemaster, my website was poorly organized, overly wordy, and not optimized for search engine results. Webpuzzlemaster created a beautiful website that functions well on all devices and communicates seamlessly with my CMR system… More >>


Seth Schillar
President, Design Naples, Inc.
I highly recommend Ruth Kuttler and her company WebPuzzleMaster. Ruth has a command of web development and marketing, Besides innovation, she is a brilliant strategist and writer. She knows how to build mobile friendly sites that are beautiful, easy to navigate and get results… More >>
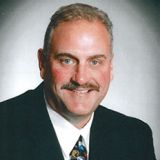 Jeffrey Stevens
Sports Market Builders, President
Having decades of experience with successful fundraising for schools and nonprofits, I was immediately impressed with Ruth Kuttler's knowledge, skills and visionary thinking. She readily understood my mission and purpose and knew exactly what was needed to develop my project… More >>
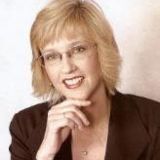 Cynthia Crytzer
Former Title Company Owner
I have known and worked with Ruth Kuttler for 20 years and have found her dedication to her craft and clients exceptional. The user friendly websites she builds are truly works of art – merging beautiful art and eye-catching graphics with powerful content. Ruth's attention to detail is second to none… More >>


John O'Brien
Boston General Contractor
Ruth transformed my average looking web site into a "modern web site Picasso!" I receive compliments from almost everyone who visits my site exclaiming how informative it is and the lay out is so easy to navigate. The extra mile that Ruth will go to understand your business … More >>
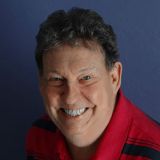 Neil Koch
Envy Hair Salon Co-Owner
When it came time to redevelop my business website, I knew I needed to find a company that would make it easy and do a great job fast. When I choose Ruth Kuttler and her company Webpuzzlemaster, I knew I had made the right choice. Her planning alone helped me to get clear on profit centers… More >>
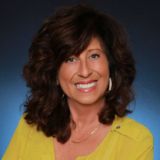 Jennifer Castriotta
Realtor, Leasing Agent
As the property manager and listing agent for a commercial building, I was so impressed with the website and marketing for the property that was done by Ruth Kuttler and her company Webpuzzlemaster… The design is beautiful, mobile friendly and so well organized… And after only a month or two, the site was ranking for many important keywords in Google …  More >>
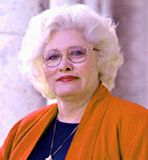 Suzanne Totterdale
Wedding Officiant and Planner
I have worked with Ruth for over 15 years she is the best. I wouldn't trust anyone else to take care of my website. She is devoted to detail and really cares about her clients. I can honestly say she has never let me down and I have a beautiful website that has gotten me lots of business over the years.
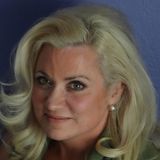 Jodi Olszewski
Envy Hair Salon Owner
Ruth has done a tremendous job helping us grow our business! She is extremely knowledgeable and efficient! Her strategies are mind blowing! Even without any marketing, we book appointments from our website every day.
