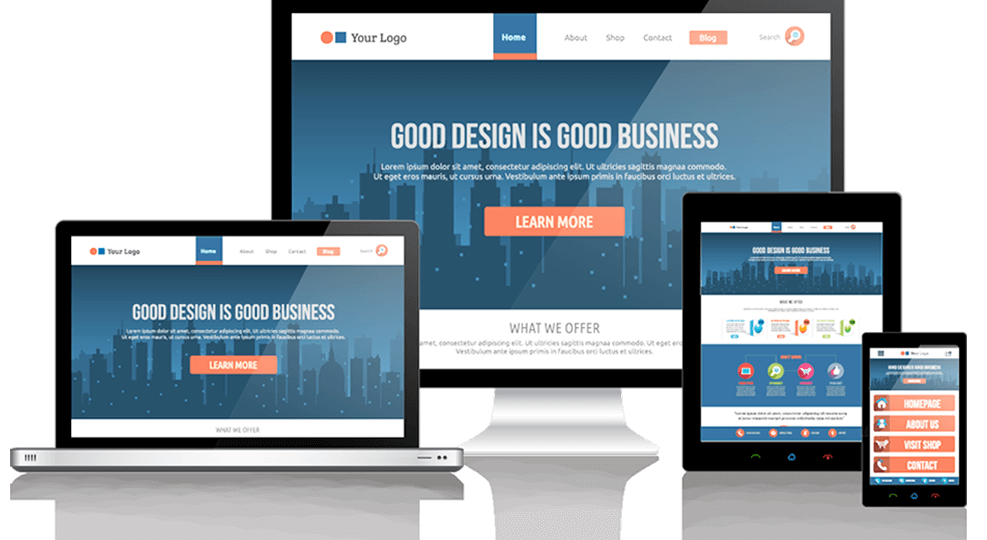 Why Website Traffic without Effective Website Design and Development is a Waste of Time and Money
Too many time, business owners and entrepreneurs worry about website traffic before they consider the effectiveness of their website design and development for converting traffic into leads and customers. If your site is unprofessional, cluttered, lacking in focus, poorly written and formatted, limited in engaging content, difficult to navigate and full of outdated information, you are providing a very strong message to the visitor who arrives. Regardless of  whether it is true or not, the message you are communicating is that your business is unprofessional and out of date. It is unlikely that you will ever get a second chance with these visitors – you are long forgotten as they are off in a heartbeat to one of your competitors who has a good message in an effective website design.
The Value of Content Management CMS for your Website Platform
It is not uncommon for business owners to undervalue the importance of a content management system (CMS) for ease of adding and updating content. Static sites that seldom change and have limited content are not likely to get bookmarked, revisited and shared by site visitors. One of the surest ways to get a site to under perform in Google is to leave a site stagnant and poorly optimized with keywords. A CMS makes it easy to add and manage content and keep a site fresh, exciting and up-to-date.
One of the best content management CMS is WordPress, software that integrates functionality for creating and managing unlimited pages, blog posts, and virtually any type of content including video, podcasts, testimonials, faqs, links, portfolios and eCommerce. For ease of use, versatility and performance in search engines, WordPress by far is the best platform for website design and development. Properly optimized content in WordPress can rapidly become available in organic search listings because of integrated permalinks, powerful SEO plugins, and a built-in connection with Ping-O-Matic, a service that automatically updates different search engines whenever content is added to your blog. Through proper customization of appropriate WordPress themes, there is no more cost effective way for creating an engaging, compelling and converting presence online.
Increasing Conversions through Customized WordPress Themes
Convert more leads and customers with customized WordPress themes that are carefully selected to match the project goals and to provide visual appeal and functionality. From corporate websites to interactive blogs and eCommerce, there is a vast difference in the layout, design, typography, components and functionality of WordPress themes. While many themes are robust and effective, some have layout and functional limitations that would only be obvious to a WordPress expert developer. Other themes have coding issues that can add to development time and costs.
A company experienced in developing custom WordPress themes will recommend themes that are likely to provide powerful cost effective solutions and less problems across browsers and devices where sites are viewed.
Another website design and development factor to consider is an explosive trend toward mobile marketing. Savvy business owners will not want to ignore the huge and largely untapped market of users who routinely access the Internet, search, shop and share through their mobile device and Facebook. This is where responsive website design becomes important. Responsive designs automatically adjust to the size of smart phones, tablets, laptops and desktops. Mobile website design provides an improved viewing and shopping experience and does not require a separate and costly website conversion. Responsive WordPress themes can be excellent choices for business, corporate sites, affiliate marketing and eCommerce.
Website Design and Development is Key to Capturing Market Share and Converting Leads and Customers
Your most valuable marketing asset in today's world is the Internet. Investing in a professional WordPress website customized from a responsive design will make your site most ready to receive and convert the most visitors into leads and customers. Obviously, your results will vary considerably from one website design and development company to the next. A company that can assist you with design, branding, web development, video production and marketing will generally produce a better project, at a lower cost and in less time. It will also prevent considerable stress from poor communication and accountability when multiple companies are involved.
Need Some Help with Your Website Design and Development?
We are a full service web design, development, branding and marketing agency. Our skills, experience and strategies help our clients by targeting their ideal customers, and generating quality leads who convert into loyal customers for life. Through effective branding, marketing, and advertising that works best in today's mobile, video and social online environment, we help local  businesses achieve market domination with sustainable growth. If you are looking for strategies that will put you in front of your competition, make you a leader in your market and maximize your ROI, contact us for a free consultation and proposal.
Request a Free Consultation
Whether you are a local business, entrepreneur, attorney, healthcare provider, or eCommerce merchant, we have digital marketing skills and strategies to help your business succeed. Ask us how we can help you through responsive website design and development, video, social media, and marketing services that engage, convert, and grow your brand and revenues. Our consultations are free and available through phone and screen sharing. Contact us now by clicking the button below.