Local Business Deal, Event, Marketplace Directory Project
This custom development project was a deal, event and marketplace directory website for the Southwest Florida area. An innovative, high-tech, mobile-friendly and fully automated website, CityDealsNetworkFL.com was developed as a prototype to be scaled for future expansion in other locations. The mission of the project was to build strong communities through an affordable paid member program for local businesses, and a free member partner program for nonprofits and schools, while adding tremendous value for consumers using the site.
The site included searchable member deals, events, and products designed to benefit participating merchants and partners. Business categories included auto, boat, RV; health, fitness, beauty; home and real estate; hospitality, professionals, pets and entertainment.
Built-in technology, tools, and automation were integrated to help business members increase sales and profits, generate quality leads, attract new local customers, sell more to existing customers, increase company branding, enhance their online reputation, reduce advertising costs, and support their local community.
The member program provided many powerful ways for business members to significantly increase their market share for a very small monthly investment. These included a powerful search engine, dynamic deal pages with a unique QR code and static URL, informative bio pages, and the ability to design and send coupons, sponsor contests, sell in a marketplace, and promote events with registration.
An automated system of category and location specific banner advertising provided an additional source of revenue for the project and exposure for advertisers. Category specific banner ads were designed for capturing leads as an incentive for business participation.
Along with ongoing advertising, SEO, social media, email and SMS marketing by CityDealsNetworkFL.com (CDN), all members would benefit from traffic generated through site promotion by members to their prospects and customers. Fully dynamic applications allowed members to manage their own deal and bio pages, products for sale and events.  They could create and promote coupons and other promotions that were easily scheduled and sent through email and SMS marketing systems that were integrated with the site's targeted email and SMS opt-in lists. Their admin area provided access to management of their account, upgrades, additional services, and support.
Nonprofits and schools who participated for free, received residual income from a business member sponsorship program and other income from sales and fundraising strategies. Through partner pages, these organizations could target and enroll sponsors, sell products, promote events, and use creative strategies to generate more income from sponsor promotions. Like business members, partner organizations could manage their account from a password protected admin area. They could also use the site's targeted email and SMS lists for their promotions.
Planned, designed, developed, and owned by Webpuzzlemaster Digital Marketing Agency, the City Deals project was never completed due to funding constraints. With venture capital availability, It remains a viable project with tremendous profit potential and benefits for local businesses and communities.
Branding and Graphic Design
The City Deals brand concept evolved from a need to help small local businesses, nonprofits, and schools benefit from a strong online presence without excessive costs from expensive website development, advertising, and marketing.  A consistent design and messaging across all planned online and offline marketing and advertising platforms made the mission and purpose of the project clear, impactful, and memorable.
The USP conveyed a low-cost directory integrating all the essential elements for local business online success in a user-friendly, easy to navigate, fully responsive website and administrative interface.
The logo concept included a city scape in black with overlaid orange-gold gradient URL prepared for print and online purposes. The vibrant teal and orange website colors and design were created to convey professionalism and to appeal to the target markets, geographic area, and project goals.
Keyword research was performed to define popular directory categories for SEO. A competitor analysis guided strategies to meet unmet needs. Branded artwork was created for social media, email, and banner advertising designed to promote member participation in the project.
Featured Sliders
Two custom sliders were created with the following functionality:
Home page slider was designed to attract subscribers for category specific email opt-in lists. Each slide includes a large image with title and link to a page for list building purposes.
Featured deal slider was designed to feature deal pages for highest level business members. It included the member's current deal image and title, and links to the member's deal page. This slider displays on thank you pages received by subscribers when they opt-in to the site's email lists.
Custom API Development
This site was planned as a prototype to be scalable for producing large numbers of city sites with identical features and functionality.
APIs for Multiple Site Use
Some development was created to accommodate current and future projects. In these cases, specific data fields within a city site is made available through an API. This is the case with top page images for deal pages, bio pages and events. Webinar forms from the main site send data through an API to an event site in a subfolder of the root domain that is designed for all city site webinars.
Custom Programming
Custom plugins and software were developed to support a variety of marketing, sales and promotional activities.
Deal and Partner Page Custom Plugins
Dynamic deal and partner pages display in category specific paginated index page with thumbnail, title, teaser text and read more link.
Dynamic deal page details within specific categories display with template driven content managed by business members.
Dynamic partner pages under fundraising category display with template driven content managed by member schools or nonprofits.
Each member creates a unique username that becomes a static permalink for their deal or partner page. They can modify the contents on their page but the URL will never change. The system automatically creates a branded QR code that when scanned, produces the deal or partner page.
Autoresponders for deal and partner pages is incorporated.
Live and Webinar Event Custom Plugins
All events are available from the main site in the calendar and within custom post types created for events. More details about events include:
Dynamic live and webinar events display on index page with thumbnail image, title, date and time, teaser text and read more link.
Events can be filtered for live and webinar with more advanced filters for consumer, business, school and nonprofit.
Dynamic event details display with template driven content managed by member and include registration form with list building and autoresponder functionality..
Advanced webinar software displays event promotional information with countdown timer and registration form. Registrations produce a thank you page where event can be added to a calendar.
Registrants for live and webinar events are rewarded with a gift (coupon created in system by member) for sharing in Facebook, Twitter, or Google.
Events display on home page and on all pages in a sidebar calendar.
Events can be edited, rescheduled, cloned or deleted.
Full autoresponder functionality is integrated with events.
Marketplace Custom Plugin
A marketplace displays member and fundraiser products for sale within categories.
The main marketplace place includes a rotating slider on the top that randomly features product deals. Each slide is linked to product details where it can be purchased.
Products can be simple products or include variations with or without a price difference.
Products include a large image, pricing info, description, terms and conditions, add to cart button and related products.
Products can be edited or cloned and modified as needed.
Merchants can view revenue and orders, communicate with customers, get reports and pay themselves.
Autoresponders for merchants and customers is incorporated.
Coupon Generator Software

Business and Partner members can use the site's coupon generator to easily create mobile responsive downloadable coupons that can be redeemed per the member's requirements.
More about coupons:
Placeholder fields provide examples. Entered data automatically replaces the placeholder info and displays in real time in the coupon generator image.
5 color combinations can be selected.
There are no limits to the numbers of coupons that a member can create.
Coupons can be used on deal and partner pages and can be used as rewards for sharing events in social media. Coupons can be sent easily through the site's email blast template and bulk SMS text message system.
Coupon fields include title, tagline, offer, image (from library), price, expiration date, and terms and conditions.
Coupons can be edited, viewed, downloaded or deleted.
Email Blast Template
Business members and partners can easily access the site's email blast template generator and schedule mobile friendly email blasts to selected opt-in lists. Emails are sent using the site's Mailchimp account. More about email blasts:
Site visitors have multiple options to opt in and get deals, events and contest info by email in a wide range of categories.
Subscription requires a double opt-in to comply with state and national laws.
Members can view subscriber numbers in each of the site's lists and select the list they wish to use.
Members specify the date and time for their email blast.
The template is branded to CityDealsNetworkFL.com with dynamic fields for the member's logo, title, description, image or coupon, social media links and contact information.
Email blasts can be viewed, cloned and edited.
Bulk SMS Text Messaging
The site's bulk SMS system sends text messages through a trustworthy 3rd party international SMS company. A custom API sends data to be delivered through the SMS system at a scheduled date and time. More about SMS:
Site visitors have multiple options to opt in and get deals, events and contest info by SMS in a wide range of categories.
Visitors must agree to terms and conditions for SMS to comply with national laws.
Members can view subscriber numbers in each of the site's SMS lists and select the list they wish to use.
Members specify the date and time for their SMS delivery.
As the text message is entered in the field, the system counts and limits the number of characters.
Members can easily attach a coupon to their SMS.
Content Development
Content for this project consisted of:
Professionally written copy for pages, terms and conditions, email system, social media profiles and posts, and all messaging for forms and autoresponders.
Copy and layout of promotional flyers for project.
Copy and layout of business cards.
Professionally created graphics and editing of royalty free artwork.
Video production and editing.
SEO, Marketing, Ads & Media Plan
SEO
Onsite and offsite keyword optimization with geo tags in images and hashtags where appropriate.
Integration of keywords and meta tags on static pages.
Tag fields in admin for internal search functionality.
Link building via SEO and IFTTT.
Social bookmarking and link building.
Google Analytics custom reports.
Custom keyword tracking reports.
Google and Bing XML sitemap.
YouTube and Social Media
YouTube channel and video optimization.
Social media profiles and engagement in Facebook, Twitter, Pinterest, Instagram.
Automated syndication of video, post content, and contests via IFTTT in project's social media, bookmarking, directory, local app, and high authority content account sites.
Advertising
PPC and remarketing advertising.
Offline advertising in high end local lifestyle, entertainment, and family publications.
Other
Joining and participating in appropriate online communities.
Review marketing.
Strategic alliances with cross promotion to lists.
Local chamber membership.
Press and media opportunities.
Website Hosting & Maintenance
Hosting on fully managed dedicated Linux server with firewall protection and ongoing virus scanning via Sucuri monitoring and malware removal services.
All updates managed by development team.
Site evaluation and troubleshooting for performance issues if identified.
Content updates as needed.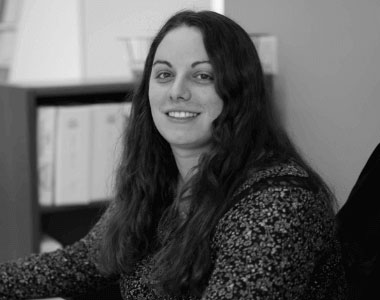 Jaimie Myers
D.C. Kerckhoff Company, Office Manager
Ruth and her team at Webpuzzlemaster made us a spectacular website at DC Kerckhoff Company. The representation of our product on our new website has exceeded our imaginations. Thank you so much Ruth!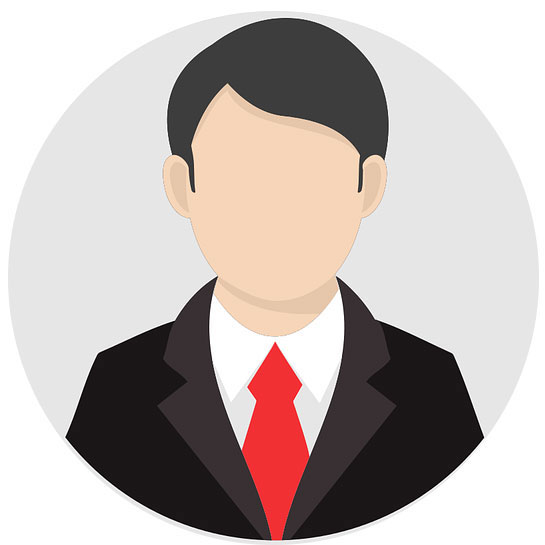 Jeff Bruce
Communications Chair, Former Naples Daily News Editor
Webpuzzlemaster designed and manages our website. The company has created a stunning platform that is continually updated and is very responsive to changes we wish to make. Couldn't be happier.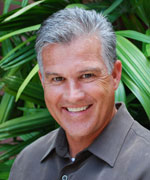 David Windham
360 Medical Billing Solutions, VP
Working with Webpuzzlemaster has been an overall very fulfilling experience. The team is always there to provide answers, and support whenever needed.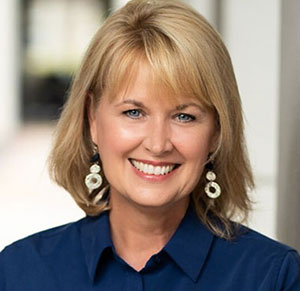 Julie Earnest
Life and Success Coach
Ruth established an immediate connection with me, and took the time to understand the purpose of my business… My website is exactly what I envisioned, and so much more… More >>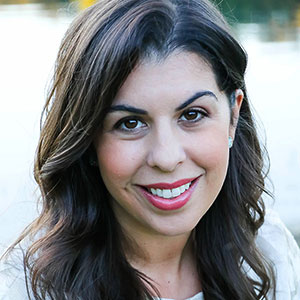 Norell Albanis, P.A.
Estate Planning Attorney, Naples, FL
Prior to working with Webpuzzlemaster, my website was poorly organized, overly wordy, and not optimized for search engine results. Webpuzzlemaster created a beautiful website that functions well on all devices and communicates seamlessly with my CMR system… More >>

Seth Schillar
President, Design Naples, Inc.
I highly recommend Ruth Kuttler and her company WebPuzzleMaster. Ruth has a command of web development and marketing, Besides innovation, she is a brilliant strategist and writer. She knows how to build mobile friendly sites that are beautiful, easy to navigate and get results… More >>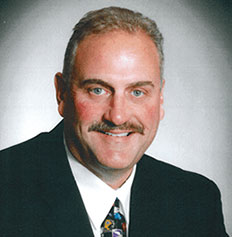 Jeffrey Stevens
Sports Market Builders, President
Having decades of experience with successful fundraising for schools and nonprofits, I was immediately impressed with Ruth Kuttler's knowledge, skills and visionary thinking. She readily understood my mission and purpose and knew exactly what was needed to develop my project… More >>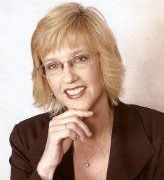 Cynthia Crytzer
Former Title Company Owner
I have known and worked with Ruth Kuttler for 20 years and have found her dedication to her craft and clients exceptional. The user friendly websites she builds are truly works of art – merging beautiful art and eye-catching graphics with powerful content. Ruth's attention to detail is second to none… More >>

John O'Brien
Boston General Contractor
Ruth transformed my average looking web site into a "modern web site Picasso!" I receive compliments from almost everyone who visits my site exclaiming how informative it is and the lay out is so easy to navigate. The extra mile that Ruth will go to understand your business … More >>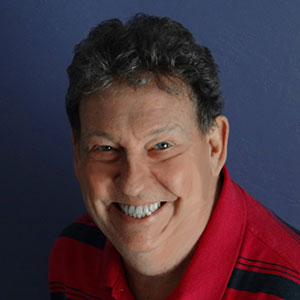 Neil Koch
Envy Hair Salon Co-Owner
When it came time to redevelop my business website, I knew I needed to find a company that would make it easy and do a great job fast. When I choose Ruth Kuttler and her company Webpuzzlemaster, I knew I had made the right choice. Her planning alone helped me to get clear on profit centers… More >>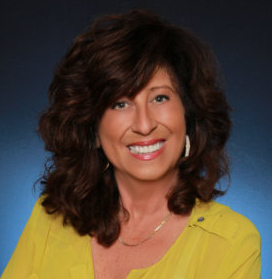 Jennifer Castriotta
Realtor, Leasing Agent
As the property manager and listing agent for a commercial building, I was so impressed with the website and marketing for the property that was done by Ruth Kuttler and her company Webpuzzlemaster… The design is beautiful, mobile friendly and so well organized… And after only a month or two, the site was ranking for many important keywords in Google … 
More >>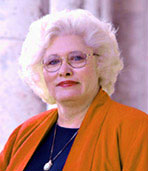 Suzanne Totterdale
Wedding Officiant and Planner
I have worked with Ruth for over 15 years she is the best. I wouldn't trust anyone else to take care of my website. She is devoted to detail and really cares about her clients. I can honestly say she has never let me down and I have a beautiful website that has gotten me lots of business over the years.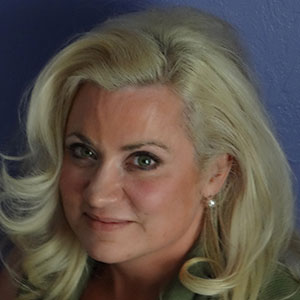 Jodi Olszewski
Envy Hair Salon Owner
Ruth has done a tremendous job helping us grow our business! She is extremely knowledgeable and efficient! Her strategies are mind blowing! Even without any marketing, we book appointments from our website every day.