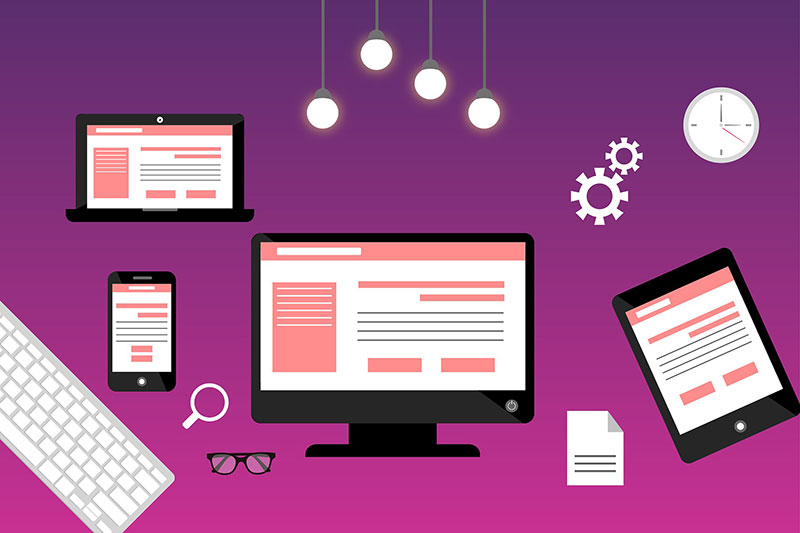 Do you ever consider why stores like Walmart are so successful?
Besides the low prices, consider the appeal of a Walmart store to shoppers. When you enter the store, advertised specials are often at the front where they will be immediately noticed for converting sales and attracting impulse buyers. The isles are grouped with merchandise that is similar and clearly labeled to facilitate ease of shopping. There is plenty of room between the isles so that shoppers do not get cramped, frustrated and confused. It is easy to check out and there are always enticing extras like candy, cold drinks and magazines at the register that you can add to your purchase.
A successful website design layout that is conducive to browsing your site and buying, should be similar to a Walmart store in these ways:
Important content that you want your visitors to notice should be before the fold – email subscription forms, time limited offers, free incentives for a consultation or appointment are good examples.
Avoid overwhelming your visitors with too much information on your home page. Give them little teasers to important content with a link to more. Then a detail page can give them all the important information focused on that content including a specific conversion.
Allow plenty of white space between different areas of content. Visual appeal of your content is almost as important as your message in the website content.
Use headings with H tags to draw attention to particular areas of content. Headings are like signage used in a store to draw attention to particular products. People scan content on the web and often the headings is all they read. If headings are engaging, it will draw them in to more detailed information for making a buying decision.
Whenever possible, incorporate relevant keywords that your market is searching into your headings and content. This will help search engines to drive your ideal customers to your website content.
Make it easy for your visitor to move around your site. Make the navigation on the top and bottom consistent and never make your visitor have to click the back button to return to a certain page.
Make it easy for your visitor to complete the conversion goal. This might be to add a product to their cart, view their cart, add related products and check out. It might be to subscribe to an email list or request a quote. It should only be one specific action on a page – giving your buyer choices to subscribe or buy at the same time is likely to confuse them. It is a fact that a confused shopper seldom buys. If they fail to buy your product and attempt to leave your site, it is perfectly acceptable and desirable to give them a pop up to an email form. Capturing them into your list is the next best thing to losing them from your site and gives you more opportunities to remind them about you. Not everyone is ready to buy right away and email marketing is a very smart strategy for converting people in your list at a later time.
Website Design for Mobile Marketing
We are living in a day and age of mobile marketing. All you have to do is to look around you when you are in public places and you'll notice a heavy reliance by men and women on their cell phones. This market who prefers to access the internet, search, browse and buy from a smart phone or mobile device, is not to be overlooked. Responsive web designs that automatically adjust the visual display for every device including smart phones is critical for capturing this sizable market that is growing by leaps and bounds. Just like a well merchandised store, your responsive web layout on a mobile device will offer a visual appeal that is likely to make your site a hit with mobile shoppers who will buy and tell everyone on Facebook how great you are.
Leaving your Website Design to Chance, is Why Most Websites Fail Miserably
Investing in the services of a professional web design company is your best assurance of a site that is designed for mobile marketing trends, attracting your target market and for converting them into leads and customers. Incorporate Walmart merchandising strategies when it comes to your website design layout and you will be more likely to achieve your greatest online success.
Ready to Take Your Business to a New Level of Profitability with a Professional High Converting Responsive Web Design?
We know that the #1 problem for local business owners is not enough business from a steady stream of quality leads and customers. We analyze your business needs, goals and budget and provide you with a free marketing and competitor analysis. This allows us to identify strategies to outperform your competition and help you to capture much more of your market share.
Our lead generation and sales conversion strategies are designed for customer acquisition, customer retention, and strengthening your brand and reputation. We help you to achieve a substantial ROI with sustainable business growth. Your path to success begins with a free consultation. Click the button below and request yours now.
Request a Free Consultation
Whether you are a local business, entrepreneur, attorney, healthcare provider, or eCommerce merchant, we have digital marketing skills and strategies to help your business succeed. Ask us how we can help you through responsive website design and development, video, social media, and marketing services that engage, convert, and grow your brand and revenues. Our consultations are free and available through phone and screen sharing. Contact us now by clicking the button below.