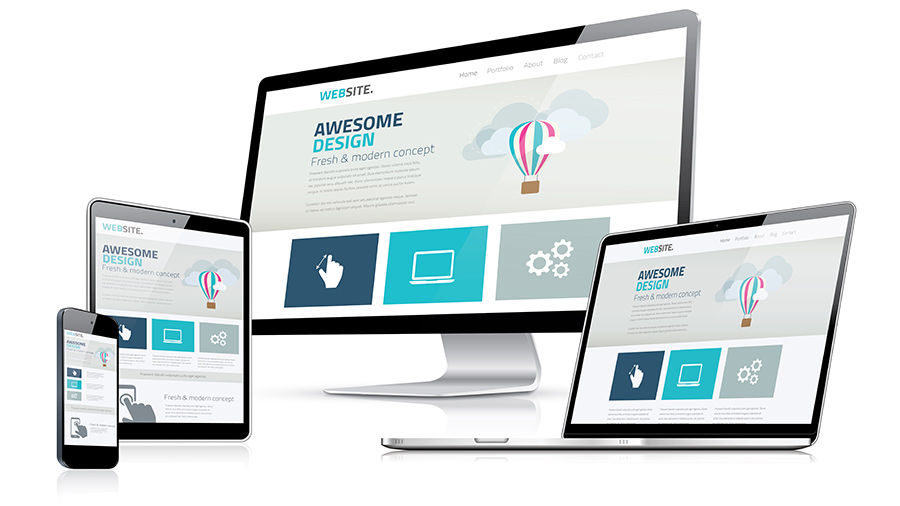 If you're a business owner or entrepreneur and feeling confused about how to compete online with millions of competitive websites, this article will help you to understand how a custom WordPress website developed from a responsive WordPress theme can be your best solution.
Let's assume you already understand the many benefits of custom WordPress for your website, blog, sales landing page or eCommerce website design: the affordable cost, customizable plugins, massive WordPress theme selections, web conversion modules, ease of use and ready access to your market through search engine marketing.
But now there is another important factor to consider. There are millions of people who prefer to access the internet through mobile devices such as smart phones and tablets. These users will rapidly search, find, bookmark and buy from mobile friendly websites, and tweet about it. But they will almost never stick around and buy when the eCommerce website design does not allow them to easily view content from their phone. Sites without mobile friendly designs are being missed by this growing and entirely different market of mobile device users. The good news is that most of your competitors haven't figured it out either. That leaves the playing field wide open for you to move in and capture a huge opportunity. If you wait however, your window will be gone.
Custom WordPress for Mobile Website Design
Let's explore the choices in custom WordPress development for reaching this exclusive market of mobile users. Custom WordPress applies to custom developed WordPress designs or more commonly, customized WordPress themes. Whenever possible, it makes good sense to develop from customized themes with integrated elements such as slideshows, portfolios, testimonials, block quotes, drop caps and many short codes for enhanced formatting of content. These themes can be even more powerful with integrated WordPress web conversion modules and revenue producing plugins. But that is beyond the scope of this article. Two options for WordPress mobile website design include WordPress mobile conversions and WordPress responsive themes.
WordPress Mobile Conversions
This solution is best for an existing WordPress website that is effective in getting traffic and conversions and is up to current Internet development standards. When this is the case, creating an alternate WordPress mobile website for display in mobile devices only, makes a great deal of sense. The first step in creating a mobile website design  is performed with software that converts the existing site to a format that is easily displayed in mobile devices. Mobile conversions however are not without their problems. Some of the limitations of WordPress mobile conversions include:
Short codes for special formatting is not supported. This means that many content items will not be available or display properly. In order to see them, the visitor has to click a link that takes them to the desktop website version. From there, they can return to the mobile version by clicking another link.
Menus are abbreviated and do not support sub-page visibility from flyout menus. This limits the number and type of pages unless they are added through custom WordPress development.
Conversion buttons, phone numbers and other elements may need to be added through additional customization.
As new content is added through the WordPress admin, proper display and functionality must be verified in the mobile version and adjustments made if necessary. This can add substantially to the costs of maintaining an effective web presence.
Responsive WordPress Themes for Websites and eCommerce Website Design
WordPress theme developers realized the trend toward mobile marketing and came up with a smart and cost effective solution. Through designs that automatically adjust in size and display for any monitor resolution and type of device, they created responsive themes suitable for business and corporate websites and eCommerce website design.
Development using responsive themes means that only one version of the website is needed. This reduces costs and permits an enhanced visitor experience as all content displays properly on every device. Because responsive development is relatively new however, there are some disadvantages. There are limited responsive themes available and elements in these themes may be somewhat restricted. But overall, with proper custom WordPress enhancements, a responsive theme for websites, blogs, sales landing pages and eCommerce website design is a smart strategy considering to massive trend toward use of mobile devices. This trend is only going to continue to grow and greatly expand marketing reach for those companies that are properly prepared.
Need Some Help with a Professional WordPress Responsive Web Design?
Our web development, lead generation and sales conversion strategies are designed for customer acquisition, customer retention, and strengthening your brand and reputation. We help you to achieve a substantial ROI with sustainable business growth. Your path to success begins with a free consultation. Click the button below and request yours now.
Request a Free Consultation
Whether you are a local business, entrepreneur, attorney, healthcare provider, or eCommerce merchant, we have digital marketing skills and strategies to help your business succeed. Ask us how we can help you through responsive website design and development, video, social media, and marketing services that engage, convert, and grow your brand and revenues. Our consultations are free and available through phone and screen sharing. Contact us now by clicking the button below.