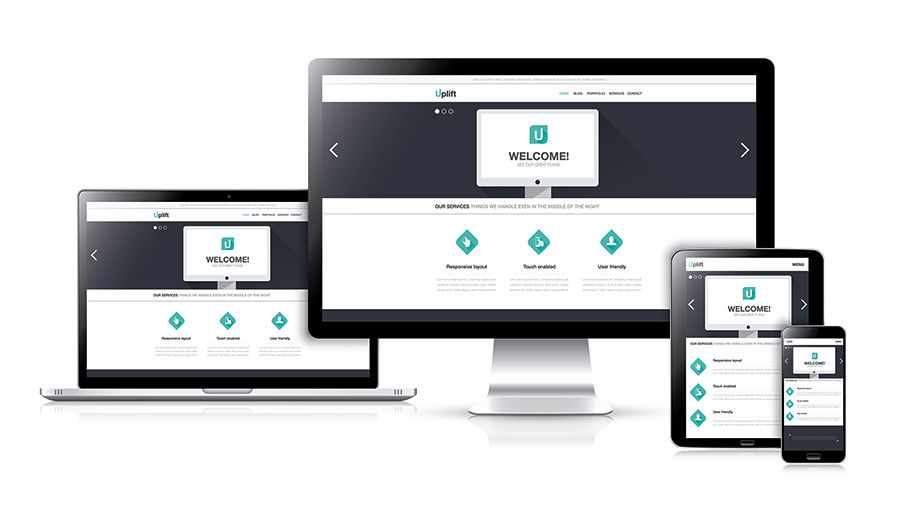 Responsive WordPress website design is one way to save money and take advantage of an explosive trend in mobile marketing. Whether for eCommerce website design, a business website or a site for revenue generation through affiliate marketing, responsive WordPress designs automatically adjust for any size device to provide an optimal browsing, shopping, buying and sharing online experience.
Responsive WordPress is the best option for web design and development when:
An existing website is old, static, out of date and lacking in innovative strategies for SEO, blogging, social media connections and RSS feeds.
An existing website that does not display or perform well across browsers and screen resolutions.
The theme of the site is hot among users of mobile devices.
There is a limited budget for managing a main website and secondary mobile version that may require some customization when new content is added.
Need Some Help with a Professional WordPress Responsive Web Design?
Our web development, lead generation and sales conversion strategies are designed for customer acquisition, customer retention, and strengthening your brand and reputation. We help you to achieve a substantial ROI with sustainable business growth. Your path to success begins with a free consultation. Click the button below and request yours now.
Request a Free Consultation
Whether you are a local business, entrepreneur, attorney, healthcare provider, or eCommerce merchant, we have digital marketing skills and strategies to help your business succeed. Ask us how we can help you through responsive website design and development, video, social media, and marketing services that engage, convert, and grow your brand and revenues. Our consultations are free and available through phone and screen sharing. Contact us now by clicking the button below.