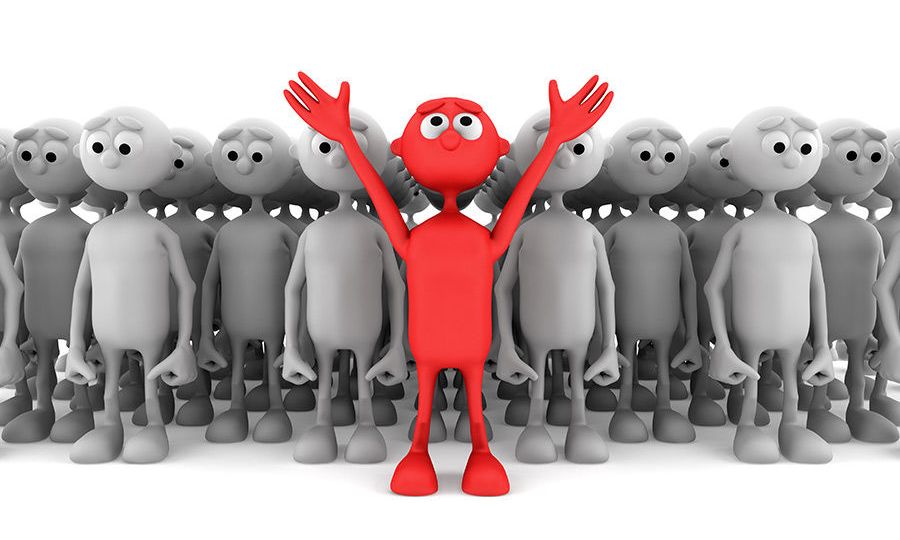 Lead Generation and sales success for local businesses can be overwhelming in today's complex and ever changing internet. What worked well in the past now yields a much poorer ROI and takes business owners further away from their hottest and most important market. Far too many professionals and businesses from chiropractors to attorneys, home improvement contractors, salons, gyms, and restaurants are relying on online and offline methods that are expensive, outdated and largely ineffective. They are not tapping into lead generation trends for local business with powerful content in the right places, automation, technology and follow up – all of which works really well for reaching, engaging and converting their largest online market.
Mobile Marketing Trends
Look around you as you are out and about during your day and in the evening. What do you notice about people in your workplace, in restaurants and in shopping malls? Probably you see most people attached to their phone. It is a fact that 2 out of 3 searches for local information are being done from a mobile device. People are texting, scanning QR codes and looking for fast, reliable, mobile friendly information whether they are shopping for a product, making a restaurant reservation, downloading a coupon, or making an appointment. The mobile device has clearly dominated the market in every facet of life. To ignore this powerful mobile marketing trend, which is getting stronger by the day, is to put yourself at a significant disadvantage when it comes to getting new business and retaining existing customers and clients. I'm sure you are familiar with this old saying,
"Keep doing what you're doing, keep getting what you're getting" and this one, "The definition of insanity is to keep doing what you're doing and expect different results."
The Ever Changing Internet Landscape and What it Means to You
You would have to live in a vacuum to not notice the dramatic changes on the internet. Getting found in search results takes a whole lot more than a simple website. Now you have to worry about social media, YouTube, blogging, Google Plus Local, Yelp, your online reputation, and accurate citations across hundreds of local online directories, search engines and mobile apps that are used daily by over 250 million people in the US. And most business websites are poorly written and dinosaurs with their design and content. People today do not like to read – especially mounds of boring content without any headlines, sub-headlines, easy to read formatting, engaging images and video. Did you know that over 40% of users who visit a website that is not mobile friendly will leave in a heartbeat, never to return? How about the 57% of customers and prospects who will not share your information because of a poorly designed website or no mobile site at all?
The solution is unavoidable if you want to achieve success online today. It requires the dreaded CHANGE word. Or you will keep getting more of what you are getting as more of your business goes to your competition who are keeping up with all of these trends and dominating their market (your market) online.
Local Business Lead Generation Mobile Marketing Success Formula
The formula for local business success is a mobile friendly website combined with social media, video, SEO, PPC, positive ratings and reviews and follow up email and SMS text marketing strategies. Additional offline methods can also drive traffic to the website or a landing page for a specific actionable goal. When businesses buy leads or rely on PPC alone, the costs do not often justify the results. ROI is limited and there is no residual presence for viral sharing, strengthening a company's brand, and producing ongoing sales which is critical for sustainable business growth.
Investing in Your Local Business Online Success
Getting access to today's fast-paced mobile world can be overwhelming and expensive. Even if you move forward in stages, it is important that all of your content is branded, professional, well-written and accurate. Achieving a strong and positive reputation online is essential.
Some lower cost professional services that are well worth the investment include a Facebook business page, Twitter, and Google Plus Local or brand page. LinkedIn is also important if you provide BTB services. Having at least one YouTube video and a YouTube channel linked to your Google Plus Page is a must. It is important to understand that development and marketing are not the same. The development or set up of your social media pages and profiles is your infrastructure. When your presentation is complete, powerful, and combined with positive ratings and reviews, it provides an effective place where visitors can be directed and convert into leads and customers through marketing, ads, and search results.
Correcting Online Citation Errors that Cost You Business
Correcting online citation errors across multiple local directories, search engines and mobile apps is also well worth the investment. Errors in your business name, address and phone number are most certainly costing you business. Certain services allow for enhanced content at these local sites including video, images, menus, bios and full descriptions with links to your products and services. When enhanced keyword optimized content is combined with positive ratings and reviews, all of this will help to generate leads and customers, and ultimately boost your rankings in Google.
Success through Email and SMS Text Marketing
If you're not building a list and following up with your customers through email and SMS text marketing, you're virtually eliminating most of your lead conversions from hot prospects, and sales from repeat customers. How many of your existing customers don't know about all of your services and are turning to a competitor for those services? When you're out of sight, you are out of the minds of the people who would buy from you if you presented them with the right information at the right time. If you are not coming across their radar from time to time, they soon will forget all about you.
Choosing a Web Development and Marketing Professional
When it comes to your online and offline presence, it is not in your best interest to do your own or hire your son or daughter or other inexperienced family member. If you want results, you must understand that ROI will be directly proportional to a strategic marketing plan with well written copy, engaging artwork, reviews and other aspects of your profile that establish your brand, credibility and trust. Omitting powerful conversion strategies from your Facebook such as email list building and appointment requests, means to leave business behind. When you rely on an amateur, their lack of experience and expertise is undoubtedly going to sabotage your results. If and when you break down and hire a professional because of poor results, don't be surprised too if the family member who did this work feels let down by you and bad about themselves.
At WebPuzzleMaster, our innovative strategies for local business lead generation are designed to meet your needs and produce sustainable growth for years to come. Contact us and request a free 30-minute consultation for your local business online success.
Request a Free Consultation
Whether you are a local business, entrepreneur, attorney, healthcare provider, or eCommerce merchant, we have digital marketing skills and strategies to help your business succeed. Ask us how we can help you through responsive website design and development, video, social media, and marketing services that engage, convert, and grow your brand and revenues. Our consultations are free and available through phone and screen sharing. Contact us now by clicking the button below.