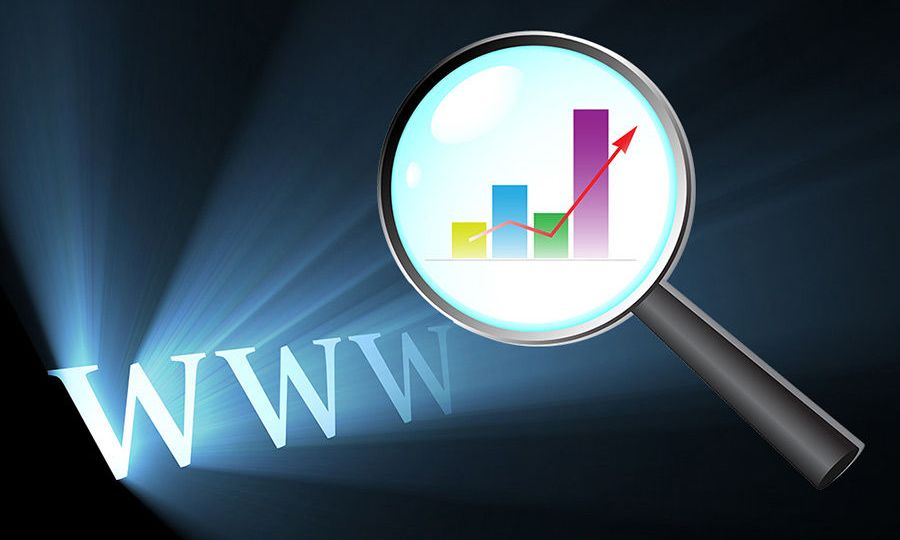 What You May Not Know About Web Design that Can Cost You Results
Perhaps you are just starting your business and need a website, or you have an old, outdated website which is not mobile friendly or is costing you more money than it produces. Let's assume that you are planning to build a new website or redesign an old one. Most likely, you know about the importance of responsive web design for reaching a hot mobile market. But you might not realize that a good mobile experience for phone and tablet users is not assured with use of website builders like Wix and GoDaddy and most WordPress themes.
Do You Know How to Create an Effective Website?
Maybe you don't know that when you hire a web design company to build your website, it will be up to you to provide well-written copy, images, and video; an effective website navigation, types of content, conversion goals; branding information; and follow-up strategies to increase sales. Most likely, you will also be directing the company you hire to adjust content for an enhanced mobile experience (if that is possible). And be prepared to know how to use SEO effectively to drive traffic to your website. It could take weeks or months of your time to produce your plan, content, and go back and forth with your web design and development company for making needed changes to the design and content.
What if there was a solution that would allow you to produce a great website that solves all of these problems without stress and taking a lot of your time? In just a few weeks, you can have a site with powerful content that drives sales to you, increases your brand, allows you to capture a significant market share, and is designed to produce sustainable business growth. What would that do for your bottom line?
Today in this article, you will receive information that most people don't know about popular website builder templates, and web design services that create stress and leave you with a site that is likely to cost more than it will ever produce. Finally, you will learn about responsive website design and development through quality digital marketing agencies, some with options for a high-converting turnkey website without causing you stress or taking your valuable time.
What to Know About Wix and GoDaddy, Two Popular Website Builders
Many new businesses are lured into the belief that inexpensive website builders make it easy to build an effective website quickly and inexpensively. Let's explore the advantages and disadvantages of using these template-driven platforms.
Advantages of using Wix and/or GoDaddy website builders:
Offers a large selection of ready-made templates in a variety of industries that you can customize with your logo and contact details.
Provides point and click, drag and drop editor.
The costs are low initially and ongoing (unless you hire someone to build your site).
Modules for events, shopping, social media and others can be integrated.
Blog integration available for both website builders.
You can add as much content as you want.
Content indexed by Google with proper optimization.
Training tutorials and limited live support to answer your questions.
Disadvantages of using Wix and/or GoDaddy website builders:
You don't own your website; it is a template with limited design and functionality and is only available through the company's server.
You are responsible for all your content and the design of your website.
Template artwork belongs to the company; you cannot use it to achieve a consistent brand across social media profiles, and for offline marketing.
Your site may look identical to hundreds of other companies in your same industry.
Other than removing large gaps or hiding content, you cannot change the display of your content for mobile users.
You cannot use html or CSS to modify the style of content or any content elements included in your website.
You cannot integrate any content elements that are not provided by the company.
Requires a good knowledge of SEO and how to properly optimize your site for SEO.
Requires knowledge of JavaScript to enhance faster page loading.
For some types of businesses, credibility and professionalism can be compromised when visitors see that your site was created in low-cost do-it-yourself website builders like Wix or GoDaddy.
If you're a small business owner with a limited budget and need a website fast for as cheap as possible, consider this.  While Wix and GoDaddy have a cheap entry fee, their limited design, functionality, and performance can actually cost your business thousands in the short and long term. That is why WordPress becomes your better option. Discover what you need to know about WordPress website design to maximize your chances for success online.
What to Know About WordPress Web Design:
Of all the content management systems, WordPress is by far the most popular and for good reason. Themes are readily available and the software supports almost every type of web application. But because the work in creating a website is highly creative, websites produced by different web design companies are likely to be vastly different in design, content, functionality, and performance.
Advantages of WordPress web design:
There are many web development companies skilled in WordPress development.
WordPress is very flexible with many quality responsive themes available that can be customized for your brand.
WordPress is a website that you own and can move to any server of your choice.
Plugins for events, shopping, banner ads, coupons, opt-in email, social media and much more can be integrated and styled to compliment your design.
Supports all types of content include membership programs, advanced eCommerce, custom plugins, and API integrations that integrate content from other sites.
WordPress is readily indexed by Google for all types of content. It automatically pings search engines when content is added to a blog.
There are an abundance of tools and tactics for enhancing SEO through WordPress. But relying on onsite SEO alone will greatly limit your overall SEO results.
Your custom design can be used for consistent branding across social media platforms, and other online and offline marketing and advertising.
Custom styling through CSS can be used to enhance visual display for all users and a mobile friendly experience.
There are options to hide content or modify the display of content for mobile users.
Disadvantages of WordPress web design:
Unless you have knowledge of WordPress and how to work with themes, plugins, and widgets, you must rely on a web design company to produce your site.
You are responsible for developing all content for your pages, posts, sliders, forms, etc.
There is seldom any strategic guidance that analyzes your specific needs, your competition, and makes recommendations to help you to reach your goals.
Not all web design companies are skilled in WordPress, web design, CSS, JavaScript, and PHP coding for theme and design enhancements.
Not all web design companies are skilled in WordPress, web design, CSS, JavaScript, and PHP coding for theme and design enhancements.
Development and ongoing costs are higher than for template driven sites.
WordPress is more at risk for hacking. Additional firewalls and security measures can help to reduce these risks.
Updates to WordPress, themes, and plugins are needed frequently with the potential for conflicts that impact design, functionality, and/or performance. Most web design companies do not provide services for ongoing website support.
Use of responsive themes does not assure a good mobile friendly experience for phone and tablet users. Special styling through CSS is often required to enhance the display of contents for mobile users.
Hiring a website design company to build your WordPress website may seem like a good idea to cut costs and overcome problems with website builders. This can work well when the web design company has skilled designers, good communication, and when they are provided with the exact requirements for the project. Providing the content and design is a very tall order for most small businesses. It often leads to frustration, stress and many delays.  When the site fails to produce results, companies often find themselves starting over with a new web design company.
Turnkey Services From Digital Marketing Agencies
Full service digital marketing agencies provide a range of services to support your entire online project. Management by a single company with the skills to provide strategic planning, corporate branding, responsive web design and development, custom web development, logo and graphic design, video production and marketing, content writing, PPC advertising, and marketing via SEO, email, SMS, social media, YouTube, and press releases, can go a long way to increasing your brand, creating revenue, and providing a significant return on your investment.
These digital one-stop agencies do a thorough analysis of your business, budget, goals, and competition. They produce a plan that provides you with a complete high-converting website that is ready to launch with very little stress on you or demands on your time. They can implement any or all your digital requirements for online and offline marketing and advertising. Most businesses realize that this investment is one well worth making. The challenge is to find a company with quality services that will meet all of your needs and produce extraordinary results.
Webpuzzlemaster Digital Marketing Agency Services
Webpuzzlemaster is a digital marketing agency with a one-stop approach based on current trends and proven practices. Following an analysis of your business needs, goals, budget and competitors, we identify strategies to help you to outperform your competition, capture more of your market share, and automate follow-up to increase sales from new and existing customers.
Unlike most other digital marketing agencies, we offer a turnkey approach to web design and development. In just a few weeks, you can have a site with powerful content that drives sales to you, increases your brand, and allows you to capture a significant market share. All of this is without causing you stress or taking up a lot of your valuable time.
Our lead generation and sales conversion techniques aligned with mobile marketing concepts, social media, video, SEO, Google and automation technologies are designed for customer acquisition, customer retention, strengthening your brand and reputation and helping you to achieve a substantial ROI with sustainable business growth. Our knowledge of WordPress and experience with advanced responsive web design is also top rate. If you're ready to take your business to the next level, request a free consultation.
Request a Free Consultation
Whether you are a local business, entrepreneur, attorney, healthcare provider, or eCommerce merchant, we have digital marketing skills and strategies to help your business succeed. Ask us how we can help you through responsive website design and development, video, social media, and marketing services that engage, convert, and grow your brand and revenues. Our consultations are free and available through phone and screen sharing. Contact us now by clicking the button below.