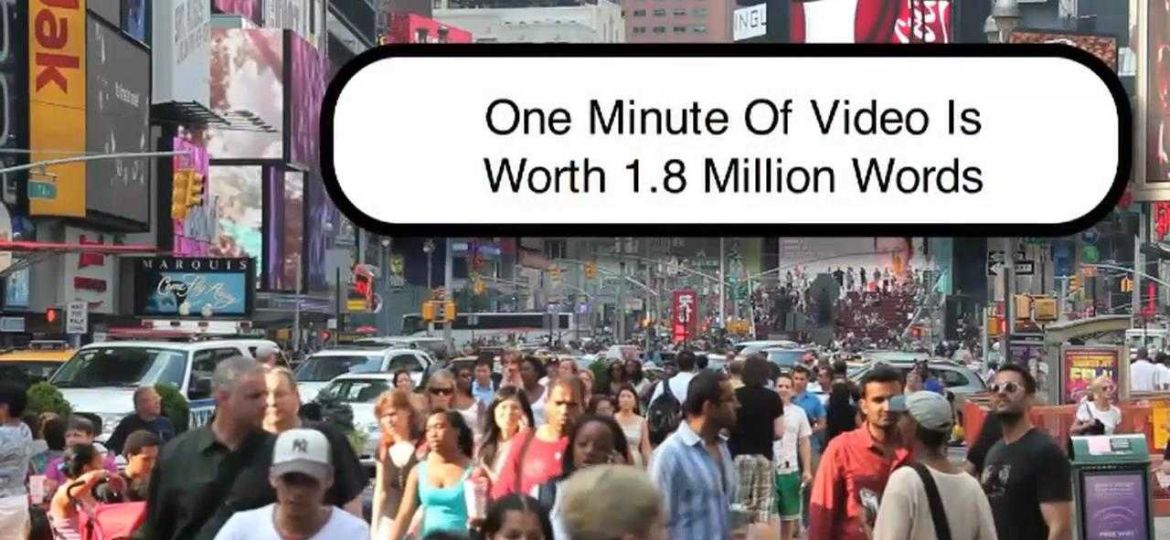 According to YouTube statistics by Fortunelords.com as of January, 2017, almost 5 billion videos are watched on YouTube every single day. In an average month, 8 out of 10  18 to 49 year olds watch YouTube Video. This has grown from 1 billion unique users every month, or nearly one out of every two people on the Internet in 2013 (Reuters)
Imagine the impact of your video being found on the first page of Google and YouTube for keywords that your local market is searching. 
But before you run out to get video produced, here's what you need to know to avoid some common mistakes.
YOU HAVE ONLY SECONDS TO MAKE AN IMPACT WITH VIDEO
When people find your video, you have only seconds to draw them in, keep them watching and getting them to take action. The right kinds of short videos that engage your market and keep their attention are critical for your success. These will build you a following of quality prospects and loyal clients who are eager to share your information with their contacts, friends and family.
WHAT YOU MUST DO TO GET YOUR VIDEO RANKED ON TOP OF GOOGLE
Now that YouTube is owned by Google, YouTube videos are much easier to rank in search results. In fact, it is easier to rank video than any other type of content online. But just creating video alone doesn't mean it will get seen. That's where video marketing services come in. Think about the impact of video that provides the precise answers that a highly motivated prospect is looking for through a local keyword search related to your type of business in your local area. Your video may be an overview of your business, customer testimonial or FAQ videos that answer commonly asked questions. The goal is to get your video to rank in organic results right on the top of the 1st page. Video content displays with a little thumbnail that stands out and gets more clicks than any text ad or description.
VIDEO MARKETING SERVICES CAN HELP YOU DOMINATE AT RECORD PROFITS
If you're blowing through an advertising budget without a return on your investment, the right video services can lower your advertising costs and greatly increase your conversions to leads and customers. Of course this requires quality video production and marketing with high converting mobile friendly video landing pages – marketing and advertising services that most video companies do not provide.
Fact is that whether you are doing PPC advertising with video, building subscribers to a YouTube channel or just adding powerful video to your website, video production and marketing is one of the best and lowest cost marketing investments – a strategy that can put you way out in front of your competitors where you grow your brand, revenues and dominate.
What to Expect from WebPuzzleMaster Video Production and Video Marketing Services
Our video marketing services combined with video production, video advertising and high converting video landing pages are designed for customer acquisition, customer retention, and market domination. We help you to achieve a substantial ROI with sustainable business growth. Your path to success begins with a free consultation. Click the button below and request yours now.
Request a Free Video Marketing Consultation
Learn more about video production and marketing and how it can take you to a whole new level of profitability fast!