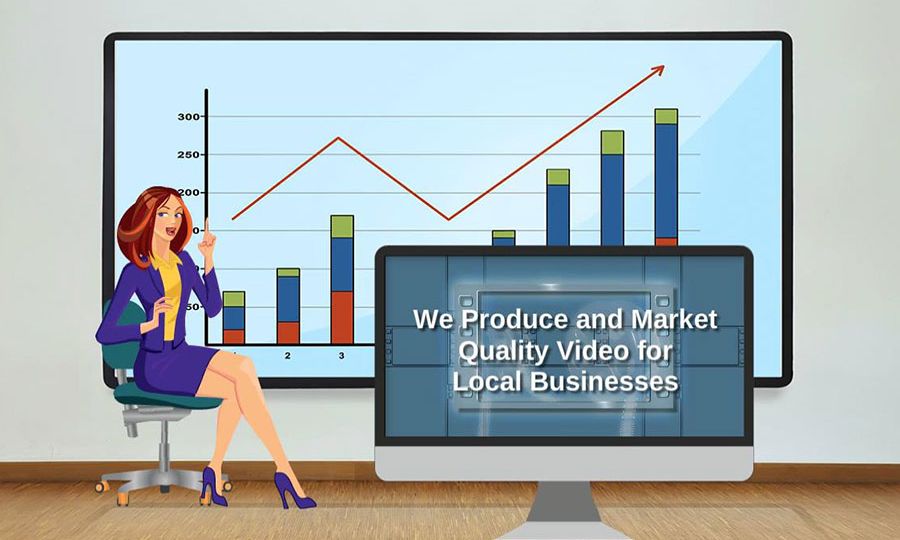 Small businesses are quickly discovering the effectiveness of video marketing as a marketing tool.  YouTube is leading the way to online video viewing and the amount of web traffic to their site is only expected to increase in the future.  It's safe to say that video advertising is here to stay.
There is really no better way to build a strong, personal connection with your prospective customer base.  Videos help increase knowledge about your products, establish you as an authority in your industry, and help build trust amount prospects and clients alike. If you are looking to enhance your online visibility and get a leg up on the competition, these tips will help set you on the right path.
Video Marketing-Getting Started
Your overall marketing strategy will help you determine the best way to approach your video advertising campaign.  Be sure to set specific goals as well as a way to determine the success of your efforts.  A good place to start is by adding a video to your homepage.  This video should be used to welcome viewers and give a short introduction to your company and services.  Remember, you never get a second chance to make a first impression, so be sure to take the time to make an effective video.
Next, you should focus on your about me page, and don't let the name fool you… it should really be about them!  Discuss the benefits customers receive for choosing your services or products.  Focus on your viewer and tell them what you can do for them to solve the problems that he or she is currently facing.  Keep it short and to the point.
Another popular use of video marketing is to create a tutorial series to showcase your expertise.  Create a short series of about 90-second videos and share your best tips and techniques.  Post these videos on your YouTube account or even your own website.  This is a quick an easy way to establish trust and credibility with your target market.
Interacting with Your Customers
With so much video content online today, it is important to keep your video marketing campaign engaging and compelling.  The best way to set yourself apart is to stick to relevant topics and keep a fun and entertaining tone.
Showing yourself on camera creates a personal connection with your viewers and is one of the best tactics for showing off your services and know-how.  You can also use off-camera screencasting for instructional videos or product demos.
DOWNLOAD THIS VALUABLE YOUTUBE MARKETING REPORT FOR FREE!
What Local Businesses and Professionals Must Know About Video Ranking to Get & Stay Ahead of their Competition reveals YouTube production and marketing video strategies that will rank your videos on top of Google and YouTube search results – getting you views, clicks, subscribers, shares, and traffic!
Learn how to rapidly and effectively outperform your competition.
This free report is packed with powerful information and strategies that most video marketing and SEO companies don't even know about.
Click the button below for instant access!