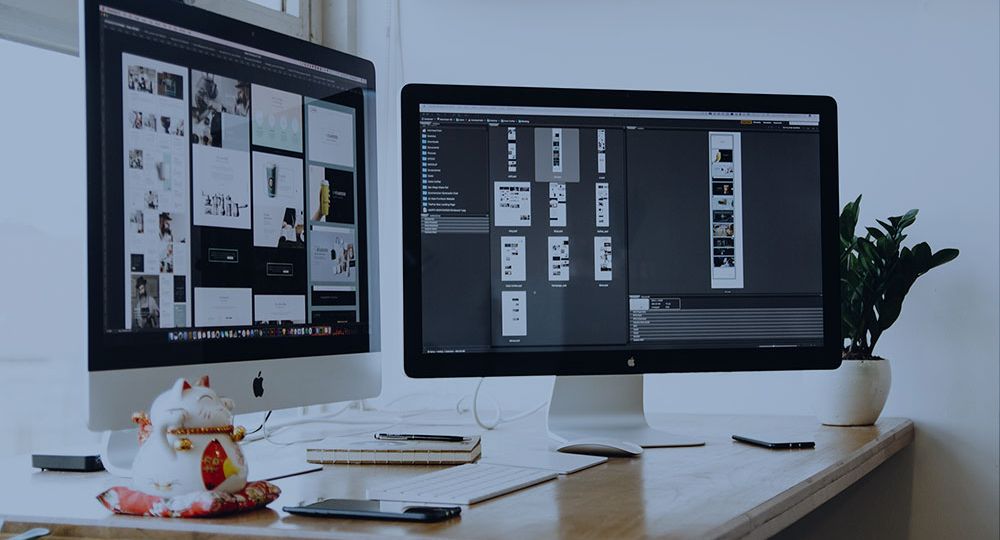 Content marketing is essential for building a strong brand and loyal following of leads and customers. Content marketing can include graphic design, copywriting, and multimedia for audio and video production.  Content is multipurposed for use in website pages, blogs, social media marketing, video sharing sites, email marketing, podcast directories, social bookmarks and local business directories.
Content that is optimized with keywords and contains appropriate tags will boost Google SERP rankings. Although Google does not give any relevance to the quality of the content, engaging, accurate, compelling content is particularly important for a company's brand, and ability to generate quality leads and customers.
Google SERPS and Content Marketing
Besides a mobile friendly website, Google has a preference for ranking content on high authority local directories and social media sites including the accuracy and ease in finding that content. When it comes to posting content online, it makes sense to pay attention to Google's algorithms that include relevance and prominence.
Relevance pertains to a lot of relevant content tagged in a way search engines can read (Schema) everywhere across the web. This is accomplished by SEO companies skilled in keyword optimization, geotagging, and schema markup language.
Prominence primarily relates to review and clear-data-signals where all data is accurate across the web on all sites, social networks, and directories.
Tags for Content Marketing
Social media hashtags, blog post tags, and image geotags all help to drive targeted traffic to the website where conversions are most likely to occur. Researching and adding social media hashtags can help to attract ideal customers to online content. A free Google Chrome extension called Video Rank Engine is useful in finding video tags that are found in high ranking videos and may be duplicated.
Written Copy and Graphic Content Marketing
Whether written content is for video, website pages, articles, blog posts, advertisements, eBooks, or PowerPoint presentations, it should be engaging, well written, professional, optimized with keywords based on research, and free of copyright infringements, Content should be formatted for where it is going to be used. Web page content for instance, may include headlines, sub headings, bulleted lists video, and images. Collapsible FAQs in toggle elements are particularly useful for answering objections, lengthy text content, and minimizing the need for scrolling.  It is also useful for satisfying Google's word count algorithm.
Your investment in graphic design will be returned many times over from the customers that you attract.
Besides written copy, graphics incorporated into your content should also be owned by you or obtained with permission for use as royalty-free artwork. The last thing you want to happen is a lawsuit citing you for intellectual property laws. Sites like Pixabay.com and Pexels.com offer royalty free HD video footage and images for free.
Graphic Design & Professional Copywriting Content Marketing
Customers are much more likely to put their trust in a company with professional sales and marketing materials with brand consistency and quality in logos, colors, graphics and messaging across online and offline marketing platforms. That's where our graphic design services can help.
Besides providing valuable reference information about you and your company, professional graphic design services and copywriting will convey your brand, trustworthiness, and unique selling position (USP). This can include content for websites, social media sites, sales and marketing collateral, report covers, book covers, presentation folders and more  – all designed to represent your professionalism and dedication to your business and the clients you serve.
Video Content Marketing
Video content is particularly valuable for building your brand and attracting and interacting with your ideal customers. Google owns YouTube and is partial to ranking video that is properly indexed and optimized. Benefits of maintaining an effective YouTube channel include top Google and YouTube ranking as well as increased channel subscribers, sharing in social media, and website traffic and conversions. With proper optimization and indexing techniques of local business video, YouTube will rapidly index uploaded videos that are relevant and keyword optimized. This can significantly boost Google rankings and show the video in both top Google and YouTube search results.
Whether it is written content, graphics, or video, professional quality content is key in creating a powerful online presence. Our content marketing services will set you apart from your competitors and help you grow a strong brand, market share, and profits.
We invite you to request a free consultation with a complementary analysis of your business brand, marketing and advertising initiatives. This will be an informative session without any pressure to identify what you are doing well and to suggest improvements that can enhance your results. We may also reveal some strategies that will allow you to outperform your competitors, regardless of industry or competition.
Download Local Business Marketing Reports for FREE!
Two Valuable Local Business Marketing Reports:
(1) How to Get and Stay Ahead of Your Competition in Any Local Market: 8 Strategies for Local Business Success Regardless of Industry and

(2) What Local Businesses and Professionals Must Know About Video Ranking to Get & Stay Ahead of their Competition. This report reveals YouTube production and marketing video strategies that will rank your videos on top of Google and YouTube search results – getting you views, clicks, subscribers, shares, and traffic!

These free reports are packed with powerful information and strategies that most digital marketing companies don't even know about.

Get Immediate Access now by clicking the button below.