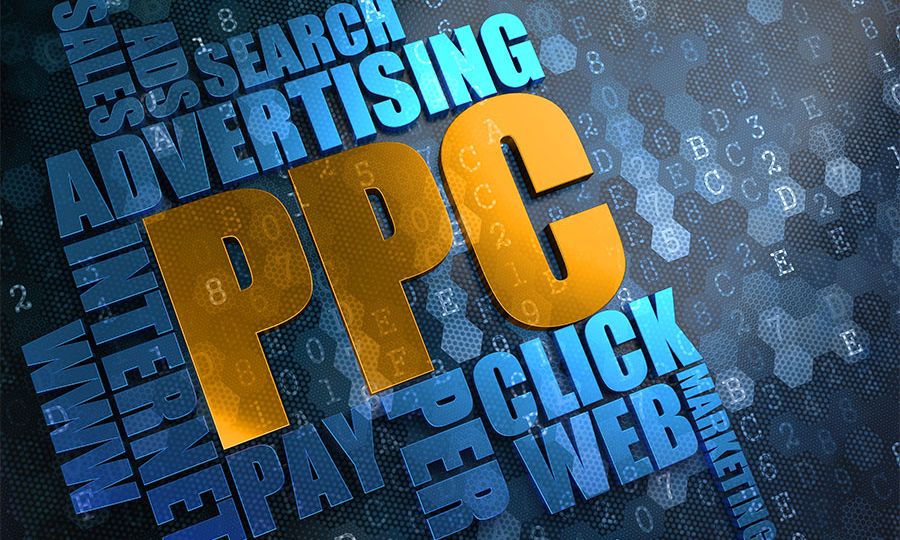 Google AdWords and Facebook PPC with a GOOD LANDING PAGE and REMARKETING is the FASTEST Way to Generate New Quality Leads (that turn into customers) for Local Businesses.
Avoid These 3 Biggest Pay Per Click Advertising Company Mistakes
If your pay per click advertising company is not producing a great return on your investment, here's what you need to know. PPC can work well to generate leads and customers fast and at a very good ROI.
There are 3 main reasons why local businesses experience a poor ROI and advertising failure.
Poor Quality Ads with Low Click-Through Rates

Poor Campaign Setup: Keywords, Targeting, Timing, Testing

No Landing Page or Poor-Quality Landing Page
1. Poor Quality Ads with Low Clickthrough Rates
Google AdWords and Facebook limit the amount of characters that can be included in each line of the ad. This makes it particularly important to include clear and concise benefits as well as pertinent information. The ads must also include appropriate keywords that hook the visitor and prompt an action (to click the ad).
2. Poor Campaign Setup: Keywords, Targeting, Timing, Testing
When Google AdWords and Facebook ads are set up properly, campaigns with ad groups are created around keywords. Similar ads within the same ad group allows for split testing to determine ad effectiveness based on click-through rate. Campaigns are targeted and matched to the demographics of the ideal visitor.
3. No Landing Page or Poor-Quality Landing Page
Many local business advertisers make the mistake of sending their Google AdWords and Facebook ad traffic to a website where the visitor becomes confused and rapidly leaves the site. An effective landing page is one that takes the visitor to a mobile friendly page focused on their search with a single call to action or conversion goal.
Remarketing Low-Cost Ad Strategy
Have you ever clicked on an ad and started seeing that ad wherever you browsed online?
Remarketing is a low-cost ad strategy where code added to landing pages follows the visitor who clicked on an ad or a web page.
Through remarketing code that is added to the page, the ad shows up for the visitor wherever they go. A business owner's prospects think that the his or her ads are EVERYWHERE, and they are! The ad appears wherever the prospect is browsing!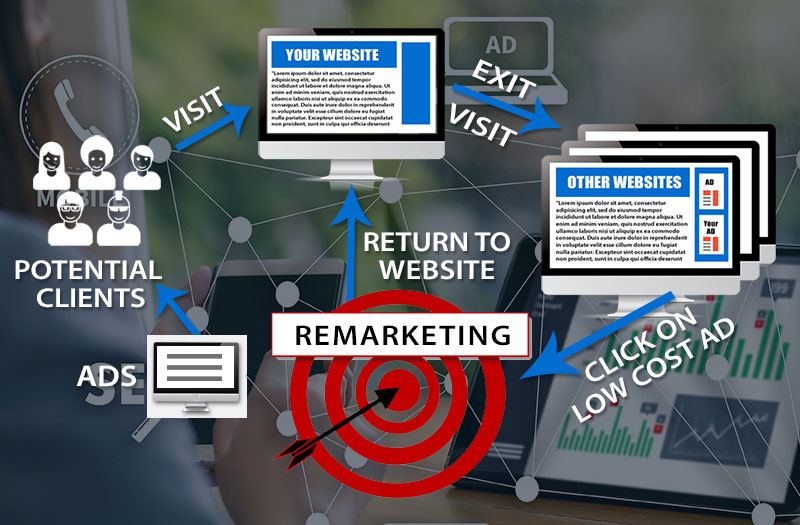 PPC Advertising with Remarketing to Maximize Profits
This strategy can be achieved through Google AdWords, Facebook and other platforms that may be available. Remarketing is an inexpensive strategy that gives you multiple chances to reach people who showed an interest in your service for a fraction of the cost of PPC ads. Ask us how we can help you overcome the biggest problems with PPC and grow your profits fast through our PPC advertising and remarketing services.
Download Local Business Marketing Reports for FREE!
Two Valuable Local Business Marketing Reports:
(1) How to Get and Stay Ahead of Your Competition in Any Local Market: 8 Strategies for Local Business Success Regardless of Industry and

(2) What Local Businesses and Professionals Must Know About Video Ranking to Get & Stay Ahead of their Competition. This report reveals YouTube production and marketing video strategies that will rank your videos on top of Google and YouTube search results – getting you views, clicks, subscribers, shares, and traffic!

These free reports are packed with powerful information and strategies that most digital marketing companies don't even know about.

Get Immediate Access now by clicking the button below.