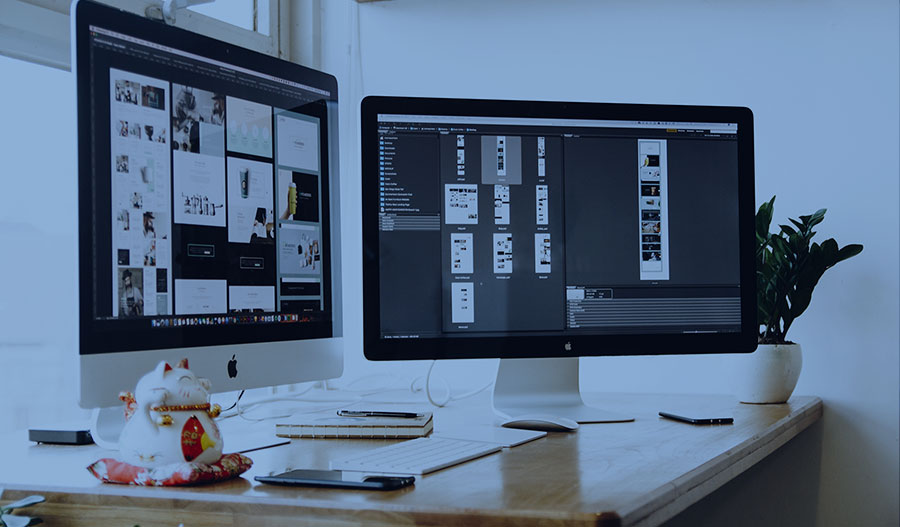 Maybe you have a great website but is that enough? Is your market finding your website? And if they are, what kind of experience are they having? If they're seeing the same old out of date site with no change in content, do you think that is making an impression on them? Most probably yes but it is unlikely to be the one you want to leave them with.
What Local Business Marketing Means Today
Marketing in today's online environment is fierce. It is highly competitive. People are bombarded with online ads, emails and social media promotions. The real key to getting noticed is to build a strong brand where your local business stands out among all the rest. This demands a powerful and engaging presence where people are spending their time. This is a major reason why social media, YouTube, Google, local directories, blogging, reputation management, and SEO cannot be ignored.
The Visitor Experience
Getting noticed and remembered by your local market means that you have the right content in the right place and at the right time. Your market will not read through mounds of text content. They read short engaging headlines and teaser text that relates to their concerns, needs and problems. They prefer video and images with animation and transitions that create an entertaining and emotionally compelling experience. And positive ratings and reviews will go a long way toward making you the #1 choice.
How to Give Your Visitors an Experience they will Remember
When it comes to effective local business marketing, it is essential to provide your market with consistency, quality, efficiency and accuracy from your brand and entire online presence. Make yourself stand out with content that captures and holds interest as it builds trust. Provide your customers with easy links to add ratings and reviews for you in Google and Facebook and other sites where you have a presence.
Build Your Local Business Marketing Landscape or Vanish
We are all living in a different world than it was even just a few years ago. And yet, there are struggling local businesses trying desperately to hold onto old and obsolete methods of marketing – many of these methods are very costly and produce a marginal return on investment at best. Search marketing is the only form of marketing and advertising that consistently produces a high-quality customer at the lowest cost. But it is important to remember that customers are searching everywhere online. And where they search, the savvy business owner who wants to capture their market will make sure they come up with powerful branded in all of the important places.
What to Expect from Webpuzzlemaster's Strategic Services
Our local business marketing strategies are designed for customer acquisition, customer retention, and strengthening your brand and reputation. We help you to achieve a substantial ROI with sustainable business growth. Your path to success begins with a free consultation. Click the button below and request yours now.
Request a Free Consultation
Whether you are a local business, entrepreneur, attorney, healthcare provider, or eCommerce merchant, we have digital marketing skills and strategies to help your business succeed. Ask us how we can help you through strategic planning, branding, logo and graphic design, website design and development, video, social media, and marketing services that engage, convert, and grow your brand and revenues. Our consultations are free and available through phone and screen sharing. Contact us now by clicking the button below.