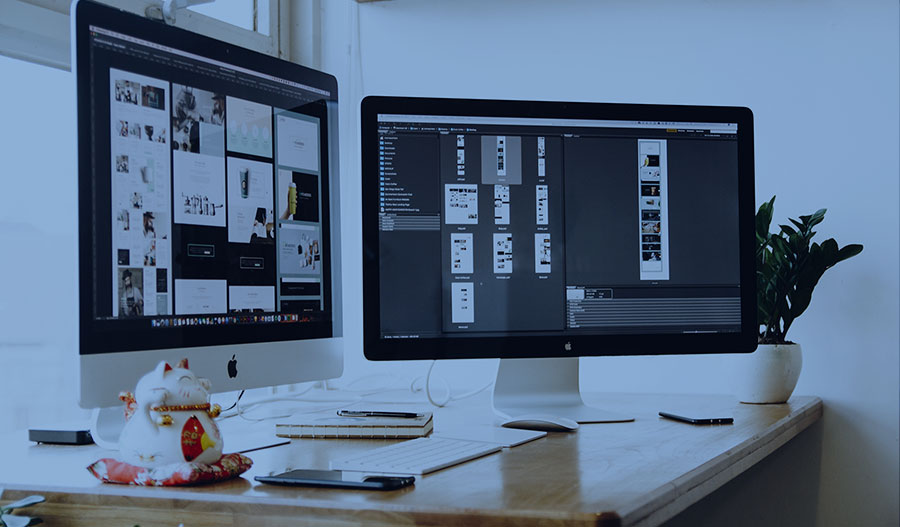 Are you an attorney experiencing frustration from diminishing leads, clients and profits? Whether you are just beginning your law practice or have already established a successful firm, it is likely that your leads and clients and extent of market domination for years to come, will depend on your ability to effectively access a mobile and social market.
Ask Yourself – Would 10 Minutes of My Time Be Worthwhile if it Revealed How I could Quadruple My Revenues?
This video provides valuable information about mobile marketing trends that determine whether a prospect will:
Find Your Website
Stay on Your Website
Convert into a Lead and/or Client
Convert into a Lead and/or Client
Share Your Information through Social Media
Produce Long Term Sustainable Growth for Your Law Practice
From this video, you will learn about powerful trends in mobile marketing, four Action Steps for effectively competing in today's mobile and social internet landscape and How to Choose a Mobile Friendly Website Design that Will Produce the Best Results at the Lowest Cost.
What does it mean to Go Mobile?
It means to reach a hot market on the go – approximately 70% who exclusively use their smartphone (and tablet to a lesser extent), to search and browse the internet, get information and make buying decisions – these are people who do not want to struggle to read and view content – it must be easy, fast, credible and professional.
1. Mobile is Dominant
Some very revealing statistics demonstrate the dominance of this mobile trend – a trend that has implications for you in accessing your market among mobile as well as desktop users. Facts about mobile use:
Types of Mobile Conversions Include:
Phone Calls
Driving Directions
Online Appointments
Email Signups
Mobile Reaches Prospects Who Are Further Along in the Buying Cycle Including:
Consideration of Options
Research Analysis
Intention to Buy
3. Not Going Mobile Reduces Leads, Clients and Profits
This Represents a Lost Opportunity… Are You Missing Out On:
Americans in your local area spending 2 hours a day on their smartphone?
40% of consumers who have left your site after a bad mobile experience?
57% of clients and prospects who are not sharing your information because of a poorly designed mobile site or no mobile site at all?
60% of mobile users who are using their device for social network activities daily?
2 out of 3 searches for local information are done from a mobile device?
Not Being Mobile Friendly Means that All of your Traditional Advertising and Online Marketing from SEO to PPC and Social Media Will Be Less Effective.
Going Mobile to Achieve Market Domination Requires 4 Essential Action Steps
STEP 1:  Build a Mobile Friendly Website Optimized for Conversions
STEP 2: Create a Dominant Presence on Google. Google is the New Yellow Pages and is critical for your success. (YouTube, AdWords, SEO, Verified Authorship, Local Directories, Google + Local which gets you into maps with ratings and reviews on page 1 and on top of organic search results).
STEP 3: Leverage Other Mobile Friendly Channels Including Facebook, Twitter and Pinterest. Integrating social into your mobile experience can amplify your brand presence and conversions.
STEP 4: Integrate Mobile into your PPC Campaigns – which means mobile friendly high converting landing pages for lead generation.
An Effective Mobile Friendly Website
Maybe you think you've gone mobile because you have a mobile version of your website called a Mobile Website. Here's what you need to know.
A mobile site is a separate site which includes abbreviated content for fast actions like quick contact, driving directions, appointments and email signups.
Mobile users who want more information are redirected to the desktop where content is a struggle to view. Visitors often leave the site frustrated and are on to the competition with a mobile friendly site.
Mobile sites designed for smartphones do not generally display well in tablets – Content on a tablet often appears unbalanced with big empty spaces around some content elements. Bad design which this is, creates a negative subconscious message for the visitor which may impact their actions – to become or not become a lead.
A mobile site requires separate management and hosting, and changes are made by the site developers.
Content is not searchable – it is not indexed by Google
It takes more time and money to manage
Responsive Web Design
Fortunately there is an alternative to mobile website design which solves all of these problems. Responsive web design offers an optimum viewing experience for all users from desktops to laptops, tablets and smartphones. The visitor is able to access all content that displays in a slightly different format depending on the device and viewing orientation (for mobile). Only one website needs to be managed. Click to call and Google maps with GPS are available when the site is viewed from a smartphone A responsive web design is indexed and is searchable by Google. Since only one website is needed, it saves time and money on management and hosting costs. And when the site is developed in wordpress, keyword optimized content can be added to the blog which boosts organic SEO.
Where Will You Go From Here?
If you see the light and are interested in taking the next step… Then I would be happy to have a free consultation with you to learn a little more about your business and discuss your potential investment in achieving a Highly Effective Mobile Presence – one where you Dominate Your Market with a Strong Brand, an Ongoing Stream of Quality Leads and Clients, and Significant Profits for your Sustainable Business Growth.
Request a Free Consultation
Whether you're an attorney in your own practice or a partner in a large law firm, we have digital marketing skills and strategies to help your business succeed. Regardless of your practice area and degree of competition, we can help you through responsive website design and development, video, social media, and marketing services that engage, convert, and grow your brand and revenues. Our consultations are free and available through phone and screen sharing. Contact us now by clicking the button below.