Perhaps you're relying on Google AdWords for leads which is a good strategy if used properly and not your sole method of getting traffic to your site. If you want to get more leads from Google AdWords, pay much less per lead and convert more prospects into clients, you will want to avoid three mistakes that blow through an advertising budget and produce a dismal ROI.
Avoid these Three Biggest PPC Google AdWords Mistakes:
Poor Quality Ads with Low Click-Through Rates
Poor Campaign Setup: Keywords, Targeting, Timing, Testing
No Landing Page or Poor Quality Landing Page
If you're doing your own PPC or have hired an "expert" advertising company and haven't gotten a return on your investment, most likely it is because of these mistakes:
What if you could make your Pay Per Click Advertising More Effective and Get Leads at a Much Lower Cost?
Remarketing is an inexpensive strategy that gives you multiple chances to reach people who showed an interest in your service. Remarketing is a low cost ad strategy that follows the visitor who clicked on your ad or a web page. Then the ad shows up for that visitor wherever they go. An attorney's prospects think that the attorney's ads are EVERYWHERE and they are! They appear wherever the prospect is browsing!
Before you hire a professional company to manage your Google AdWords, here's what you should know.
PPC can work really well to generate leads and customers fast and at a very good ROI if your Google AdWords are set up and managed properly. Not all PPC companies will deliver good results for the money you spend. Here's why. Ads that aren't based on the right keywords will attract the wrong market – people who may click your ad but promptly leave the site when they discover that the content isn't what they're looking for. An ongoing commitment to split testing ads and landing pages is essential for measuring and improving results.
Most PPC companies are not strategists or web developers. They will send traffic from an ad to an existing page on your site. Sometimes that is your home page where the visitor has to hunt around to try to find content that matches the ad. Many times too, the landing page is not mobile friendly even though most searches and purchasing is done from a mobile device. Finally, most PPC advertisers are not responsible for landing page development.
What to Expect from WebPuzzleMaster Strategic Services
If you're ready to turn your Google AdWords advertising into a lucrative Return on Investment, ask how we can help.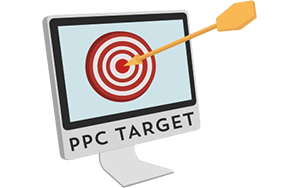 We can help with your Google AdWords only or show you how to generate more quality leads, increase your sales and ROI, improve client relationships and retention, and produce a strong company brand that grows your attorney practice now and for years to come,
WebPuzzleMaster is a full service web design, development, branding and marketing agency. We are certified in Google AdWords and have extensive training and experience in YouTube and Facebook advertising. Our knowledge and strategic use of ad remarketing can substantial reduce your PPC and other online advertising costs.