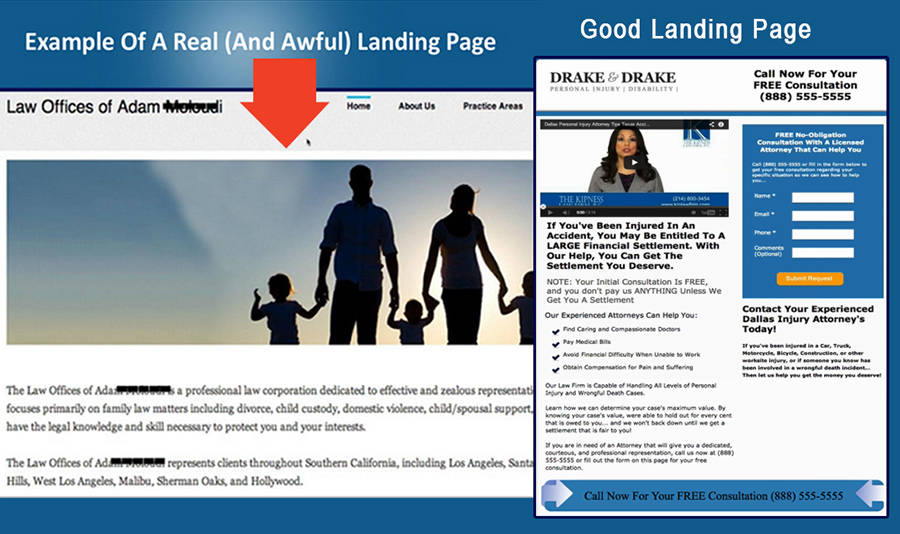 What if you could become an ENTREPRENEURIAL LAWYER that has other LAWYERS working hard FOR YOU… While you reap the benefits and have more time to spend with your family and friends?
This video reveals a PROVEN formula for achieving lead generation success through Google that most attorneys don't know about. This formula yields 4 times attorney lead generation results in one week or less.
Through this informative video you will learn:
What most lawyers are currently doing and why they are not generating many new clients.
The #1 way for Lawyers in ANY Niche of the Law to generate HIGH QUALITY LEADS (that turn into clients) FAST.
How you can generate 4 TIMES as many leads for your business IN THE NEXT WEEK using this strategy.
The Three Reasons Why most Google AdWords campaigns fail and How Our Proven Formula Overcomes All of These Problems.


If you can see the light and you are interested in taking the next step…
Then we would be happy to have a free consultation with you to learn a little more about your business and discuss your potential investment in plugging in our PROVEN system to generate new HIGH QUALITY leads for you from Google…
Request a Free Consultation
Whether you're an attorney in your own practice or a partner in a large law firm, we have digital marketing skills and strategies to help your business succeed. Regardless of your practice area and degree of competition, we can help you through responsive website design and development, video, social media, and marketing services that engage, convert, and grow your brand and revenues. Our consultations are free and available through phone and screen sharing. Contact us now by clicking the button below.