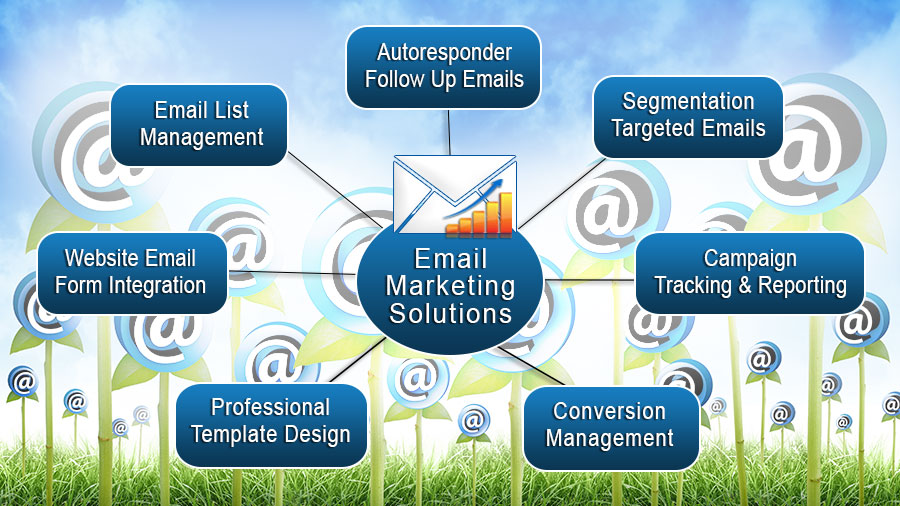 Are you wasting valuable website real estate on your form thank you pages? What you are about to learn is an easy strategy that can literally skyrocket your business results. Consider that a visitor who has filled out a form on your website is motivated to take action related to your business. They obviously see something in your message or offer that prompts them to go to the next step. Why not use this opportunity to capture that person in your marketing funnel, stay in touch and present them with strategic information and offers?
Lack of Top of Mind Marketing is a leading reason for dismal lead generation and custom acquisition results.
If used properly, email marketing is extremely effective. This requires a email autoresponder strategy that presents the right offer to the right market at the right time. Additionally, an opt in to an SMS list is another smart strategy for capturing a rapidly growing mobile market who are on their smartphones and tablets constantly. Both of these lead generating conversion techniques provide a powerful way to achieve Top of Mind marketing where you are your customer's first choice when it comes to purchasing decisions and sharing.
How many sales are you leaving behind because you are not following up with existing customers? Did you know that SMS text marketing is the local business owner's hidden powerhouse for reaching an exploding market on the go? SMS marketing keeps your business on your customer's radar with discounts, coupons, special offers, and customer loyalty rewards in text messages with a greater than 98% open rate!
This simple web design strategy can be one of your smartest marketing strategies.
Whether it is an inquiry form or a quick contact form, a smart web design and email marketing strategy is to redirect the visitor to a thank you landing page where they are encouraged to opt-in to your email list and SMS list. Providing an incentive that adds value for your customer is a must for getting people to join your list. Incentives may include a free report, video, white paper or consultation – these should not be a sales pitch but valid, reliable information that educates your customer and helps them to make a fully informed decision. In the process of giving something of value away for free, you are developing a trusting relationship that is more likely to convert that lead into a customer and promote viral sharing.
Leaving Leads for Your Competition Because of Marketing and Follow Up Strategies?
We know that the #1 problem for local business owners is not enough business from a steady stream of quality leads and customers. We analyze your business needs, goals and budget and provide you with a free marketing and competitor analysis. This allows us to identify strategies to outperform your competition and help you to capture much more of your market share.
Our lead generation and sales conversion strategies are designed for customer acquisition, customer retention, and strengthening your brand and reputation. We help you to achieve a substantial ROI with sustainable business growth. Your path to success begins with a free consultation. Click the button below and request yours now.
Request a Free Consultation
Whether you are a local business, entrepreneur, attorney, healthcare provider, or eCommerce merchant, we have digital marketing skills and strategies to help your business succeed. Ask us how we can help you through responsive website design and development, video, social media, and email and SMS marketing services that engage, convert, and grow your brand and revenues. Our consultations are free and available through phone and screen sharing. Contact us now by clicking the button below.