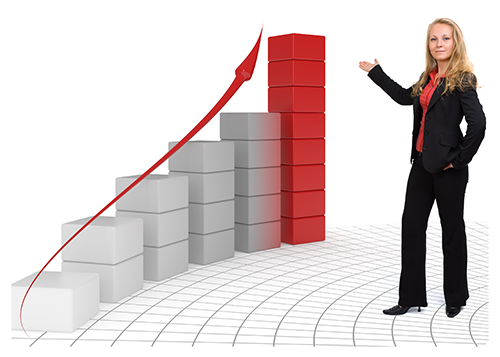 How many profits are you leaving behind because you don't have a Facebook fan page?
Whether you're selling products through an eCommerce website or building an extensive list for promotion of products and services via strategic email marketing, your Facebook fan page can be the source of tremendous conversions of leads and customers. Many big businesses are realizing significant gains in market share through a sales landing page on Facebook. These savvy companies are investing sizable resources on developing and maintaining a powerful Facebook presence. Fortunately, small businesses and entrepreneurs can take advantage of this powerful strategy without breaking their bank.
An effective and professional design of your Facebook fan page is critical for attracting your market, getting them to like your page and talk about it. After all, generating a viral response through social networks is your ultimate goal. But you must be aware of new rules in Facebook for fan pages effective since October. Facebook no longer supports FBML – Facebook markup language, for creating custom html pages. A custom html fan page will only be available by embedding pages hosted on a secure server (https must display in the address bar). This means your website must have a digital certificate installed for the purpose of making all or part of its contents secure. Expect to pay an additional but relatively small fee annually for this certificate on your server. If your site is hosted on an instant website builder software server, it is unlikely that you will be able to add a digital certificate to meet these new Facebook fan page requirements.
Assuming you have a secure server, two very good solutions for an effective sales landing page through Facebook are (1) a multi-page site where specific lead generating and/or list building conversion goals can be achieved or (2) a responsive eCommerce site for making your products available for purchase through Facebook as well as your own website address. Let's explore these two options in more detail.
Option 1: A multi-page html site for lead generation and/or list building
Customized professional Facebook html templates provide sales landing page designs that can be developed as a single page or a page with tabs linked to additional pages. A landing page with sub-pages may include teaser content on the main page with links to other pages or it can be designed to have the visitor subscribe to a list, complete an inquiry form or buy a product. This type of fan page is ideal for companies seeking customer conversions and lead generation. A properly designed sales landing page in combination with professional, engaging and compelling copy and content, is much more likely to produce conversions with associated profits.
Option 2: A responsive eCommerce site that seamlessly integrates into a Facebook fan page
Responsive eCommerce website designs that automatically adjust for optimal viewing in Facebook and mobile devices allow you to make your entire eCommerce site available to markets who are Facebook junkies. This means maintenance of one site only for selling your products and managing orders and customers.
Whichever option is best for meeting your needs, WordPress can be effectively used to manage all of your content for your Facebook fan page. Of course you will want to work with a professional web developer who is an expert in WordPress website development and knowledgeable about responsive eCommerce website themes.
Taking the Stress Out of Your Social Media Marketing
Social media marketing can be a daunting task if you are trying to keep up in all the right places with the right content and engage your market. That's where social media marketing professional services can help you to effectively reach your hottest market of social media users while you concentrate on what you do best – growing your company through the products and services you provide.
We begin with an analysis of your business and marketing needs. We create powerful and keyword optimized social media profiles in Facebook, Twitter, Google + Local, Pinterest, Instagram and LinkedIn – those accounts that best fit with your industry, company goals and budget.
During set up and where possible, we configure apps for contact forms, email list building and links to other social media sites. We integrate your photos and video into galleries when appropriate. Then on an ongoing basis, we manage your account through posting images, video and article content; optimizing images and video; responding to comments and replies; and increasing, engaging and converting followers.
Request a Free Consultation
Whether you are a local business, entrepreneur, attorney, healthcare provider, or eCommerce merchant, we have digital marketing skills and strategies to help your business succeed. Ask us how we can help you through responsive website design and development, video, social media, and marketing services that engage, convert, and grow your brand and revenues. Our consultations are free and available through phone and screen sharing. Contact us now by clicking the button below.