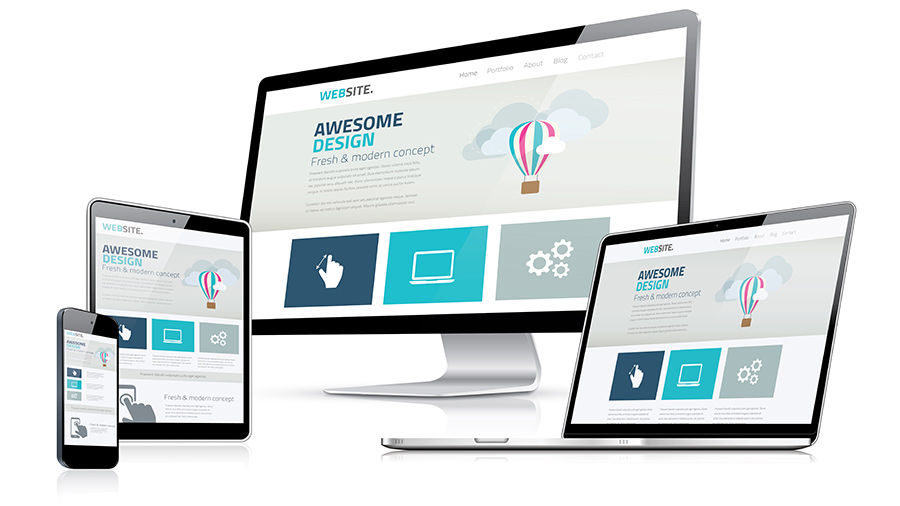 Increasing revenue and driving up profits requires a marketing strategy beginning with professional web design and development designed to produce lead and sales conversions. With more customers spending time online as they search for products and services, it makes sense to invest in marketing strategy consulting to effectively connect with internet users where they spend their time – search engines, YouTube, social media sites, email and mobile devices.
Making those connections and converting visitors to leads and customers should not be taken lightly. You have just a few seconds to win them over or lose them forever.
Web Design and Development for Lead Generation and Sales
Whether you want to capture leads or customers from a website or Facebook fan page, converting visitors into leads through landing pages is one of the most important business marketing strategies. Through an opt in list, you have the ability to present information and offers to a captive audience who are receptive to what you have to say. But just building a list is not enough. An effective marketing strategy will include automated messages sent on a set schedule and initiated when someone signs up in your list. Your subscribers also need to receive regular mailings by email to brand your name, get them to buy from you and pass your information along to their networks of friends. Subscriber conversions are more likely when you include an attractive incentive such as a free report or video, consultation, etc. Your goal for each landing page should be laser focused on one action – do you want your visitor to buy a product, request a quote or subscribe to your newsletter? Professional web design and development companies should be experts in presenting your content for each page based on your conversion goals.
How to Choose a Web Design and Development Company
If you are serious about a profitable internet presence, work with website design and development professionals who are innovative, integrating current trends and proven practices for SEO, video, podcasts, eCommerce, blogging, social media, email marketing and mobile marketing. The company should provide expert content development services from copy writing to graphic design, layout, marketing integration and conversion strategies. Working with more than one company often leads to fragmented services and poor results from a lack of communication and coordination of efforts. When you're ready to improve your business position, it is best to choose a web design and development company with a proven track record for exceptional design, web development, branding and marketing – all in one place.
Need Some Help with a Professional Web Design and Development that Will Boost Profits with a Substantial ROI?
Our web design and development, lead generation and sales conversion strategies are designed for customer acquisition, customer retention, and strengthening your brand and reputation. We help you to achieve a substantial ROI with sustainable business growth. Your path to success begins with a free consultation. Click the button below and request yours now.
Request a Free Consultation
Whether you are a local business, entrepreneur, attorney, healthcare provider, or eCommerce merchant, we have digital marketing skills and strategies to help your business succeed. Ask us how we can help you through responsive website design and development, video, social media, and marketing services that engage, convert, and grow your brand and revenues. Our consultations are free and available through phone and screen sharing. Contact us now by clicking the button below.