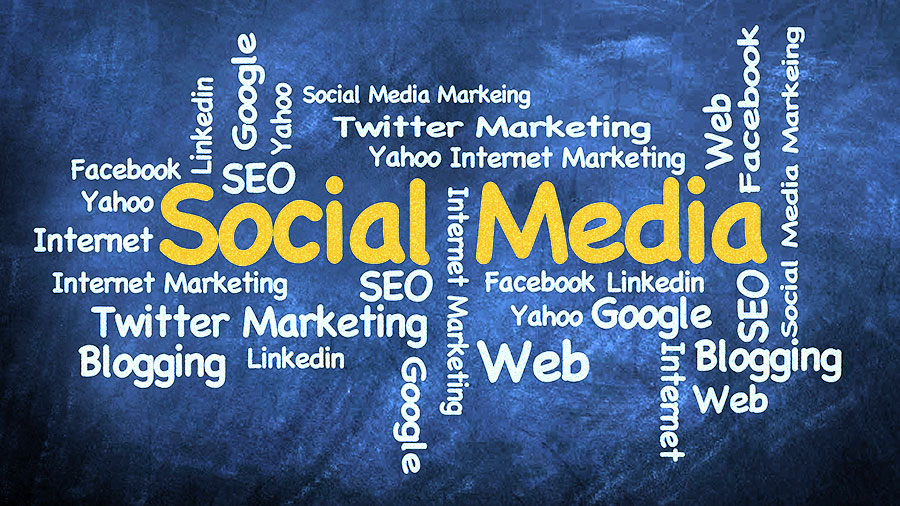 Social media has become the hottest and most effective platform for local business to grow their business brand, engage their market and generate high-quality leads and loyal customers. Besides local business online marketing through Google My Business, social media marketing through Facebook, Twitter, Pinterest, Instagram and LinkedIn give local business a proven strategy to access many more local leads and customers.
But social media marketing is not for the faint at heart. It requires a strong profile, a consistent and time consuming commitment to posting targeted quality content, effectively engaging the market that follows you, and cultivating positive reviews from customers through these networks.
Mobile Traffic From Social Media
Over 12% of local searches are happening on Facebook. Traffic from Facebook can be especially valuable because it is often motivated by social proof – the fact that we tend to "like" what our friends like.  More than half the referral traffic that comes from Facebook and Twitter is mobile. Facebook and Twitter as well as all social media and local directory apps have adapted to a mobile audience to accommodate this exploding trend.
Connecting with a BTB Market on LinkedIn
if a BTB market is important to you, LinkedIn is one of the best sources for attracting and connecting with professionals and other business owners who are interested in your products and services.  Besides lead generation and customer sales, a LinkedIn network can be a powerful source of referrals from connections who share your market but do not compete. This is an opportunity to build relationships with a goal of helping each other.
LinkedIn offers tools that help you to enhance your brand and share your content. This begins with a profile rich in bio and contact information, images, video, posts, presentations, and recommendations solicited from your customers on LinkedIn. Sharing content from your network that is relevant to your groups and followers, is important for getting more traction from your profile and content.  Creating and managing a powerful LinkedIn business page is another tool that should not be overlooked for lead generation and network alliances. After establishing a strong presence, consider establishing your own LinkedIn group with a mission and purpose that will attract members and maintain their interest in your postings and the content you share.
Establishing a Strong Presence on Facebook
Establishing yourself on Facebook requires a strong profile with bio and contact information as well as photos, videos, stories, and reviews. You may also embed your Instagram feed, create offers, embed other apps, and set up a simple eCommerce store on Facebook. An important strategy is to create one or more business pages that get many likes. This can help you to create a following who engage with you and share your information. Anyone who "likes" your page automatically receives content in their newsfeed that you post.
Engaging your market on Facebook begins by searching and joining groups that are highly relevant to your industry, target market, and geographic area of service. Responding to questions and offering helpful information on a consistent basis is the best way to build a following who trusts you and spreads the good word about you. These are people who will respond to the content that you post and convert into leads and customers. Establishing your own group with content that sets you apart and peaks the interest of your market is a strategy that should not be overlooked.
Content Marketing on Instagram
Instagram is a popular social media marketing platform for local businesses to target and engage their ideal customers. Begin your account setup with an Instagram profile. Then search and follow individuals and groups that represent or are followed by your market. Follow those who have a significant following who you can follow. By posting content that appeals to those you follow will encourage them to follow you back.
Influencers on Instagram are a strategy that can have an enormous impact on your following but at a sizable financial cost. Success can be achieved on Instagram without influencers with effective digital content marketing on a consistent basis. The following strategy is suggested to cultivate and maintain a strong following on Instagram.
Daily Instagram social media content creation monthly
3 Instagram stories/week
Use targeted hashtags in an effort to generate relevant leads
Engage with followers and audience 15 minutes/day 7 days/week
Taking the Stress Out of Social Media Marketing
Social media marketing can be a daunting task if you are trying to keep up in all the right places with the right content and engage your market. That's where professional social media marketing services can help you to effectively reach your hottest market of social media users while you concentrate on what you do best – growing your company through the products and services you provide.
Investing in social media marketing services through Facebook, Twitter, Google, Pinterest, Instagram, and LinkedIn give local business a proven strategy to access many more local leads and customers for boosting revenue, profits and ROI. Ask us how we can help your company profit from professional social media marketing services.
Make Social Connections to Boost Your Online Marketing Success
We invite you to request a free consultation with a complementary analysis of your online presence. This will be an informative session without any pressure to identify what you are doing well and to suggest improvements that can enhance your results. We may also reveal some strategies that will allow you to outperform your competitors, regardless of industry or competition.
Download Local Business Marketing Reports for FREE!
Two Valuable Local Business Marketing Reports:
(1) How to Get and Stay Ahead of Your Competition in Any Local Market: 8 Strategies for Local Business Success Regardless of Industry and

(2) What Local Businesses and Professionals Must Know About Video Ranking to Get & Stay Ahead of their Competition. This report reveals YouTube production and marketing video strategies that will rank your videos on top of Google and YouTube search results – getting you views, clicks, subscribers, shares, and traffic!

These free reports are packed with powerful information and strategies that most digital marketing companies don't even know about.

Get Immediate Access now by clicking the button below.