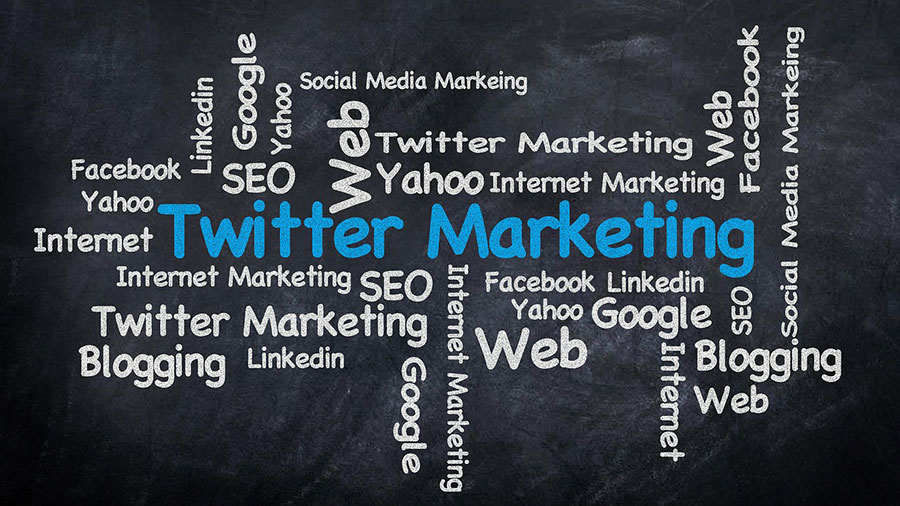 Having an effective social media presence is not an option for business success in today's internet environment. With fierce competition in virtually every industry and local region, every local business owner needs to understand and integrate an effective social media marketing strategy. Those who do, will capture the lion's share of business in their marketplace.
Why Twitter Marketing?
Twitter is the second largest social media site with 320 MILLION monthly active users and 1 BILLION unique monthly visits. Twitter provides an excellent opportunity for every local business to attract and retain more customers. In this article we are going to show you how to optimize your twitter profile for achieving your maximum local business success.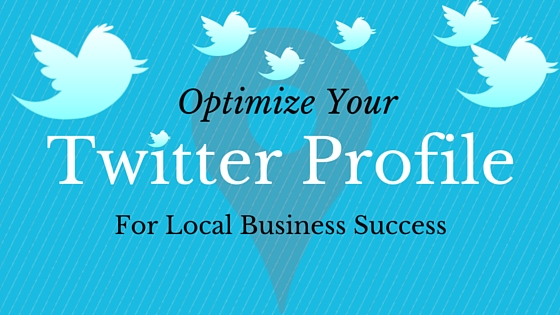 Setting up your Twitter account begins with your username. This is also called your Twitter Handle. Your username should be your business brand or company name in 15 characters or less. It displays after the @ symbol. If it is already taken, then use a slight variation. For example, @webpuzzlemaster is the Twitter handle for WebPuzzleMaster. The username will determine your Twitter URL. If available, your username may be changed at any time.
Optimizing Your Twitter Header Image
A twitter header photo provides a powerful billboard for your local business – it serves as part of your brand. When someone visits your twitter profile, the first thing they see is your cover image. Including a professional image that is consistent with your brand in all online platforms, will help you to create a powerful and lasting first impression. The accurate size of a header image is 1500 width 500 height. View Twitter Guidelines
Your Twitter cover image should provide an emotionally compelling part of your message. It should be consistent with your brand and all of your marketing for attracting your ideal customers. You have only a few seconds to hook your market on your Twitter profile. An effective cover image is critical for getting the attention of prospects and keeping them engaged in your messages.
Twitter Profile Picture
This is the small image that appears in the lower left of your cover image. Use your business logo in your profile picture. The appropriate size is 400×400 pixels. You can get an SEO benefit from your Profile Image filename so be sure to make it descriptive with words that include your business name-relevant-keywords and regional words,. Here is an example.
WebPuzzleMaster is a social media marketing agency in Naples. In this example, the twitter profile picture filename is Webpuzzlemaster-social-media-marketing-agency-Naples.JPG
Using Twitter Bio For Local Business Success
This is an important section for boosting your Twitter profile. These five field you can use to boost your efforts.
Title:
Using your business name as a title is the best practice for Twitter social media marketing. Use a maximum of 20 characters for your name. This is how it displays in search engines for WebPuzzleMaster.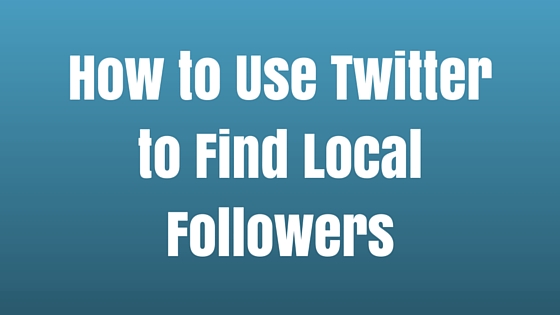 Description:
In 160 characters or less, add an engaging bio that describes your business products or services. Using top trending keywords or hashtags in your bio that are relevant for your industry and location will make it easier for your market to find you on Twitter. Learn more about proper use of hashtags for effective marketing in this post.
Location:
Adding your geographic location for your local business with an accurate address will help your potential customers to find you on Twitter.
Website URL:
In the website section add your website url.
You have just learned how to create an effective and properly optimized Twitter profile. In our next posts we will show you how to create a local following and engage your market through your Twitter account.
Request a Free Consultation
Whether you are a local business, entrepreneur, attorney, healthcare provider, or eCommerce merchant, we have digital marketing skills and strategies to help your business succeed. Ask us how we can help you through social media marketing and other services that engage, convert, and grow your brand and revenues. Our consultations are free and available through phone and screen sharing. Contact us now by clicking the button below.