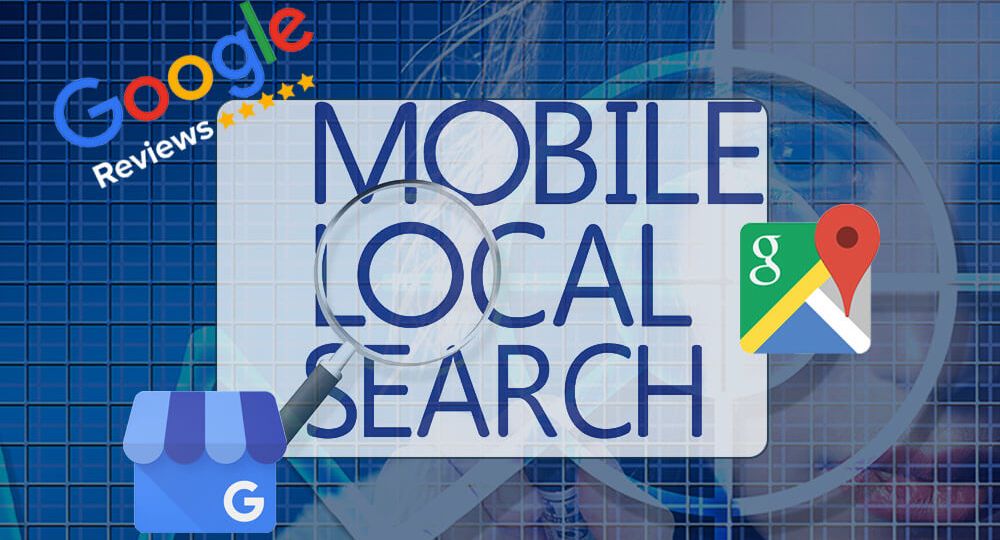 Whether you provide professional, healthcare, beauty, home repairs or improvement, or own a local restaurant, you most likely know the value of search marketing to your business. And you probably know that leads and customers can come to you from Google search, Google maps, popular local directories, social media, Siri, and apps. This makes local SEO one of your most valuable marketing platforms. But what if you can enhance your local SEO and greatly boost your performance from search engines with a few automated strategies that many or most of your competitors don't even know about?
In this post, we will explore 3 strategies that can not only boost website traffic, leads, and customers but can also strengthen your brand, sustain your business growth, and produce the greatest return on investment. These 3 strategies include:
Schema tag rich snippets for star ratings and reviews.

Review and reputation marketing.

Google My Business
What to Expect from Local SEO Services
Over time and with mobile and organic search engine optimization strategies implemented for top ranking in search results, you can expect to increase your market share from local customers searching for your type of products or services. Local SEO services can give you access to huge numbers of hot leads and customers who rely on their mobile devices for almost all of their online information. Even if you do not rank on the first page of Google, local search and Google map optimized listings can put your business in the top three search results – this is where most clicks will occur. Then if the visitor lands on a quality mobile-friendly responsive website where conversions are quick and easy, the chances of acquiring more leads and customers are greatly increased. But as you will soon learn, local businesses can make their listing much more powerful with a few strategies that are affordable and easy to implement.
Strategy1: Schema Tag Rich Snippits for Customer Reviews
Schema markup language can be added to HTML pages to make certain types of content easier to recognize and index by major search engines including Bing, Google, Yahoo and Yandex. The schema markup tags improve the display of search results to make it easier for searchers and visitors to find the right web pages. On-page markup enables search engines to understand structured data on web pages that is more difficult for search engines to detect and interpret without the markup. The schema markup more closely matches the visitor's search with relevant content and delivers the content via search results. Schema markup can be added for specific types of content and local business data. The schema can also be added for offsite content such as ratings and reviews for products and/or services.
When star reviews are positive (4-5 stars), the display of the gold stars with the cumulative number of reviews makes the search result stand out from others that do not have the review schema markup regardless of where the search result appears. Of course, those on page 1 are bound to get noticed more readily and produce more clicks. The star ratings and reviews also display with local results on top of organic search results. You can see how they display from the example below.
Strategy 2: Review and Reputation Marketing
Positive Ratings and Reviews Get Many More Clicks, Website Traffic, Leads, and Customers
Besides ranking in top positions on Google for keywords that your market is searching for, there is nothing more powerful than positive customer reviews to drive business to you. Although most business owners realize the benefit of reviews, many fear negative reviews online. Few know how to make it easy for customers to leave a review and how to segment review requests to give you an opportunity to turn a negative into a positive customer experience. Fortunately, there is an affordable system that sends your customers review invitations at strategic times and offers them an opportunity to let you know about a negative experience before publishing it online.
When this automated system is combined with local SEO services and schema markup for ratings and reviews, your SEO results from Google, Google Maps, Google My Business, and some social media and apps, makes each of your search results display with gold stars and an increasing number of customer reviews. This strategic reputation management system with local SEO grows a business's reputation, drives more traffic to the website, and generates many more leads and customers.
Strategy 3: Google My Business (GMB)
Google My Business was designed by Google to provide local businesses with a powerful local presence in both Google search results and Google Map listings. GMB provides an opportunity to create a powerful profile with company and contact information, links, images, products, services, and special offers. It even offers a basic web page for those companies who do not have a website and want to have a presence linked to a domain name in their control. When optimized with keywords, the link and listing to a business's GMB page can display in top search positions. Through Google Map listings, customers can easily add ratings and reviews even if they do not have a Google account.
Achieving Your Greatest Local Business Marketing Success
The best online marketing results are often achieved by combining local SEO services with schema tag-rich snippet code for reviews, automated review and reputation management, and a robust optimized Google My Business account. As positive ratings and reviews accumulate and top Google rankings are achieved, the prominent gold star ratings in local listings, Google Maps, GMB, and other search results give that business a definite advantage over their competition through increased website traffic and the production of quality leads who often convert into loyal customers.
Request a Free Consultation
Whether you are a local business, entrepreneur, attorney, healthcare provider, or eCommerce merchant, we have digital marketing skills and strategies to help your business succeed. Request a free consultation to learn more about how we can help your local business achieve sustainable growth with a substantial return on investment. Our consultations are free and available through phone and screen sharing. Contact us now by clicking the button below.