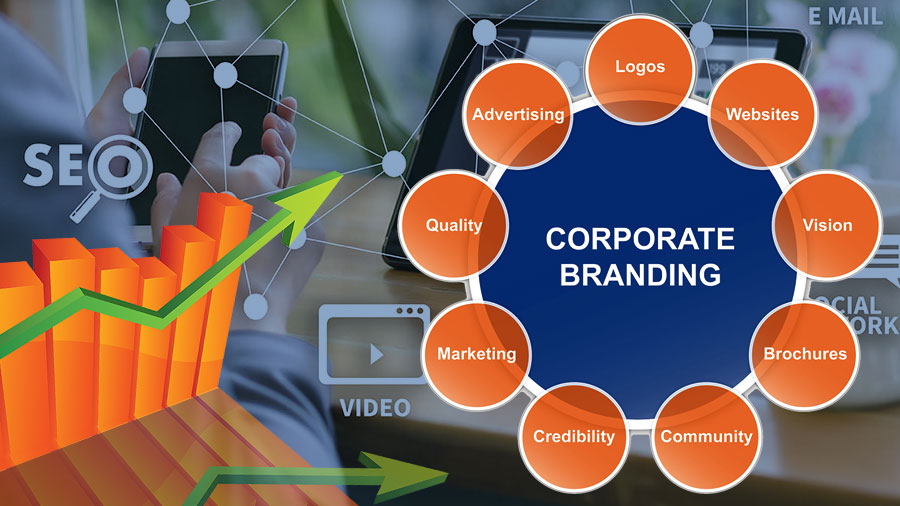 Businesses that are successful know how important their brand is to their bottom line. Your brand identity communicates a powerful message to your target market of ideal customers. These people remember your name and choose your company because of your brand. Branding is much more than a logo and tag line. It reflects the personality, character and trustworthiness of a company.
Branding is implemented through professional graphic design firms that are skilled in combining strategies that put you out in front of your market and leave them with the feeling that you are their best choice.
Graphic design firms incorporate these elements in your branding strategy:
Logo design that often provides a metaphor for the product, service or industry.
Tag line phrase that can qualify the mission, provide a unique selling position (USP), or tie the mission to a market.
Color selection (based on research) that fits the industry, market and mission.
Emotion stirring graphics that strongly suggest benefits.
Music is often associated with a brand.
Words that convey mission, credibility and USP.
Consistency in the look, feel and wording of all marketing products including website, blog, emails, ads, brochures, signage, and trade show displays, etc.
Your Success Online will Largely be Determined by your Branding and Marketing Strategies.
Most businesses know that a professional branding and marketing company is well worth their investment. The challenge comes from the difficulty in coordinating those services with their web developer who generally is not a designer or content writer. You can quickly see how easy it is to have a diverse group of creative providers with no coordination of your whole project.
Choosing a Professional Graphic Design Firm that is a One Stop Shop for Design, Development, Branding and Marketing
Choosing a graphic design firm that is part of a one-stop web design and development, branding and marketing company is your best answer for achieving your most effective and profitable online and offline presence. From logos to web design, brochures, signage, video, presentations and content writing, your project must brand you as an expert in your industry, clearly solve a problem for your target market; emphasize your uniqueness and leave your ideal customer with an overwhelming feeling that you are his or her best choice. Whether you choose WEBPUZZLEMASTER or someone else for branding and design, keep in mind that this is one of the most important strategies for your success!
Need Help with Professional Business Branding that Will Grow Profits and Let You Dominate Your Market
We know that the #1 problem for local business owners is not enough business from a steady stream of quality leads and customers. We analyze your business needs, goals and budget and provide you with a free marketing and competitor analysis. This allows us to identify strategies to outperform your competition and help you to capture much more of your market share.
Our branding, web design and development, lead generation and sales conversion strategies are designed for customer acquisition, customer retention, and strengthening your brand and reputation. We help you to achieve a substantial ROI with sustainable business growth. Your path to success begins with a free consultation. Click the button below and request yours now.
Request a Free Consultation
Whether you are a local business, entrepreneur, attorney, healthcare provider, or eCommerce merchant, we have digital marketing skills and strategies to help your business succeed. Ask us how we can help you through strategic planning, branding, graphic design, web development, video, social media, and marketing services that engage, convert, and grow your brand and revenues. Our consultations are free and available through phone and screen sharing. Contact us now by clicking the button below.