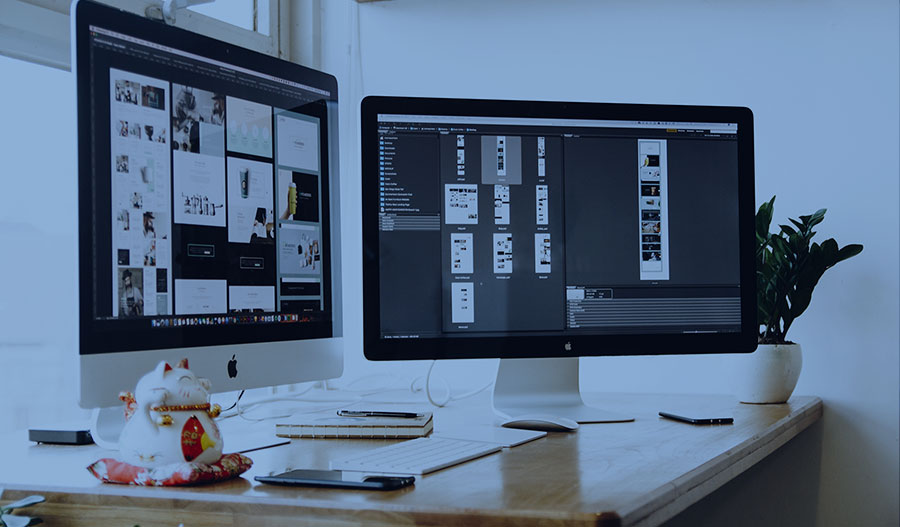 Graphic Design Firms for Image, Branding and Market Share
For business owners who are not particularly technologically or internet savvy, hiring a graphic design firm to help create your logo, build your brand and capture a significant market share is a very smart investment. What graphic design firms can provide for your business is the knowledge and technical skills required to create logos that have a lasting and memorable impression. Graphic design artists know the importance of colors and shapes associated with your logo and how to use images and words to create an emotional connection with your market. Your logo and your brand should be unique and set you apart from your competition. Your logo should  not copy others or violate copyright laws. Whether you are a small business owner, a large corporation, or a single entrepreneur, graphic design firms can help you with all your branding needs.
Discover why it is so important to coordinate graphic design services with your web design and development and internet marketing.  That is precisely what you can expect from WEBPUZZLEMASTER – services that far exceed what most graphic design firms provide.
Choose Graphic Design Firms that Will Help You Achieve Online Success
We know that the #1 problem for local business owners is not enough business from a steady stream of quality leads and customers. We analyze your business needs, goals and budget and provide you with a free marketing and competitor analysis. This allows us to identify strategies to outperform your competition and help you to capture much more of your market share.
Our branding, web design and development, lead generation and sales conversion strategies are designed for customer acquisition, customer retention, and strengthening your brand and reputation. We help you to achieve a substantial ROI with sustainable business growth. Your path to success begins with a free consultation. Click the button below and request yours now.
Request a Free Consultation
Whether you are a local business, entrepreneur, attorney, healthcare provider, or eCommerce merchant, we have digital marketing skills and strategies to help your business succeed. Ask us how we can help you through branding, graphic design, web development, video, social media, and marketing services that engage, convert, and grow your brand and revenues. Our consultations are free and available through phone and screen sharing. Contact us now by clicking the button below.