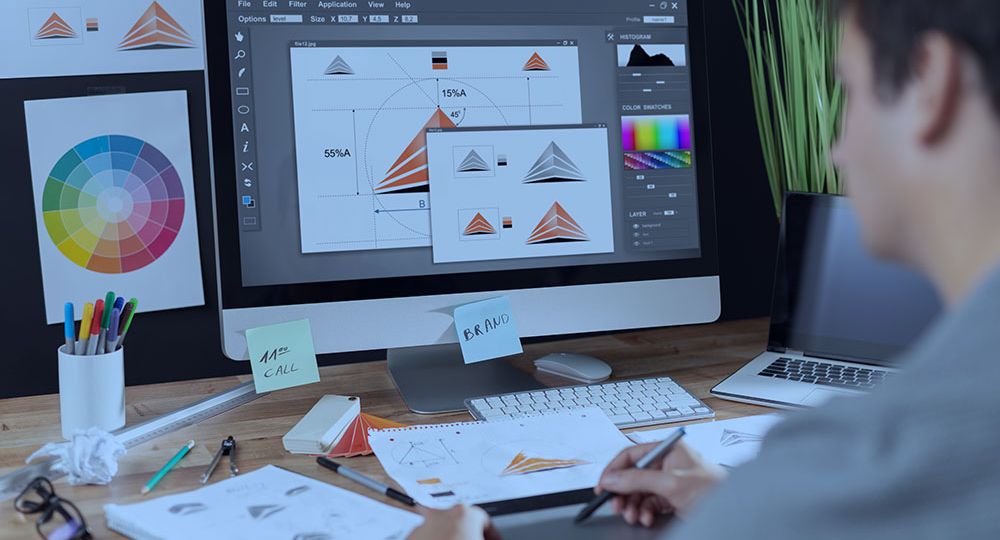 How effectively are you conveying your brand and unique selling position (USP) to your potential clients?  Whether you are a new entrepreneur just staring your first business venture or a seasoned business owner, a professional image is a must to be successful.  You only have a few seconds to catch your visitor or potential client's attention. Does your marketing collateral and website content do that effectively?
Why are Graphic Design Firms a Must for Successful Website Owners?
Graphic design firms provide a variety of services that can help your business to grow, but not all graphic design firms are the same. Some firms may provide you with only one piece of the puzzle, not the entire picture. A logo is a must, but if you don't have a business card or brochure to leave behind with a potential client, you will lose out.  Professional graphic design firms may provide logo graphic design, sales literature (brochures, flyers, catalogs, post cards), book covers (eBooks, books, magazines, reports), business stationery (business cards, letterhead, envelopes, note cards), signage (retail, trade shows), packaging, trade show displays and PowerPoint. Each of these marketing pieces will strengthen your brand for a more professional and powerful company image and message.
Your image sells your products and services and shows your professionalism and passion.  The level of success you'll experience will be in direct proportion to the power of your image and brand.
How to Begin Creating Your Brand
With the right tools, you can be a successful entrepreneur and business owner, but the first step is to create or refine your brand.  Why not remove some of the stress from your life and have a professional do it for you – it's one less thing for you to worry about and you'll know it's done right!
Besides logo design, appropriate color selection for your brand is critical for reaching your ideal customers. Marketing collateral is very important for enhancing your brand and exposure. Graphic design firms can help you define a marketing strategy that includes the most appropriate sales collateral for exposure and value.
Choosing a graphic design firm that can provide website content writing, web design and internet marketing along with design of your logo and marketing collateral, will create the most impact and help you to achieve your greatest online success.
Choose the Best in Graphic Design Firms for Your Local Market Domination
We know that the #1 problem for local business owners is not enough business from a steady stream of quality leads and customers. We analyze your business needs, goals and budget and provide you with a free marketing and competitor analysis. This allows us to identify strategies to outperform your competition and help you to capture much more of your market share.
Our branding, web design and development, lead generation and sales conversion strategies are designed for customer acquisition, customer retention, and strengthening your brand and reputation. We help you to achieve a substantial ROI with sustainable business growth. Your path to success begins with a free consultation. Click the button below and request yours now.
Request a Free Consultation
Whether you are a local business, entrepreneur, attorney, healthcare provider, or eCommerce merchant, we have graphic design services to help your business succeed. Ask us how we can help you through comprehensive digital marketing and branding services that engage, convert, and grow your brand and revenues. Our consultations are free and available through phone and screen sharing. Contact us now by clicking the button below.