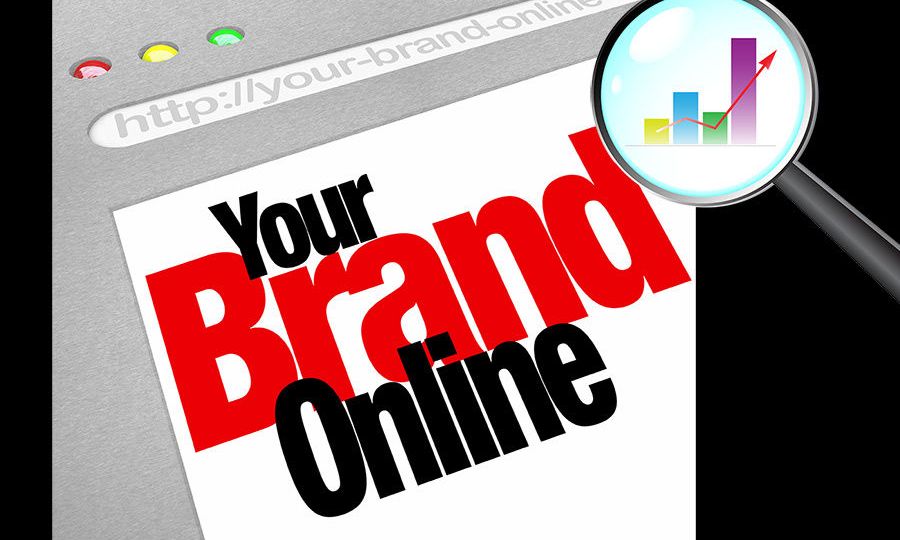 Brand identity is more powerful in luring customers and producing viral sharing than any other marketing strategy.
We've all experienced brand recognition. It is the reason we shop at a particular store or wait for hours to get into a popular restaurant. It creates a powerful FREE word-of-mouth buzz and viral response that is seldom achieved through other methods. Yet branding is often it is overlooking and underutilized.
What is a company brand?
Brand identity is a message communicated on a subconscious level that conveys trust, integrity, consistency, dependability and quality. It consists of emotionally compelling design elements, tag line, colors, unique selling position (USP) and benefits. A catchy jingle may be part of the brand, particularly in brick and mortar businesses. Branding encompasses company name, logo, products and services, target market, price, quality, research, advertising and marketing.
Mostly a business brand makes powerful connections with people in a niche market through their subconscious mind. When this ideal target market is consistently exposed to the brand, they are more apt to become loyal leads and customers and share their experience through social media, email, phone and face-to-face encounters.
On the web, it is easy to rapidly form an opinion about a company based on its brand. When the website is professional, engaging and rich in authentic, updated and relevant content, it imprints a positive effect on the visitor – someone who is likely to bookmark, subscribe, buy and share. When that same company introduces products and services via email marketing or snail mail campaigns, the response by this highly receptive market is greatly enhanced.
Why designing a logo does not make a brand.
Too many times, business owners and entrepreneurs trying to save money become their own logo designers. Others hire a logo design company and sometimes that works out okay. But it is important to understand that many elements should be considered when designing a logo. The amateur designer and professional logo design company are often not skilled in branding and marketing concepts. They generally do what is asked of them and are not in a position to offer advice that can make or break the success of your brand. Let's take color for instance. Colors can have a positive effect on a particular industry and negatively impact others. Some colors in certain cultures can actually be offensive.
Protecting your company name and logo
A company that is serious about its brand will want to protect it through copyrights and trademarks. There is nothing more distressing to a business owner than to achieve a successful business only to find a competitor using the same name or logo. The other unfortunate scenario occurs when a successful company forces you to stop using a similar name and logo because they were first to obtain a trademark or service mark.
When your company is new, you may think these investments are not important. Consider the expense and impact on your business when your name and brand has to be changed. Simultaneously, you are incurring legal fees as a result of being sued for copyright infringement. The cost to your business can be staggering. If your company's profits are marginal, it can literally put you out of business. Hiring a trademark attorney proactively allows you to avoid these types of problems. The attorney can search and disclose potential name and logo conflicts and protect your chosen company name and logo through trademarks and registered marks.
Branding and marketing go hand in hand.
Marketing without a consistent look and feel in products ranging from website to signage, ads, sales collateral, presentations and trade show displays is less likely to produce long term recognition and customer loyalty. Every branding and marketing product or strategy should incorporate your logo, color scheme, important graphics and USP.
Branding and marketing should always be targeted to a company's ideal customers on the web. This is where keyword research becomes extremely important. Effective website content writing and SEO will help you to attract a market that is ripe to become your customers. Choosing a company that is skilled in every aspect of branding and marketing will help you to achieve your greatest online success while avoiding major problems and stress. Companies providing all-inclusive services are better prepared to produce logo, branding, website and marketing concepts that are favorable for converting customers and guide you in strategies to protect your brand and company name.
From Corporate Branding to Brand Development for Your Local Business, We Can Help.
From logos to web design, brochures, signage, video, presentations and content writing, WebPuzzleMaster"s one-stop strategy, web design, branding and marketing strategies brand you as an expert in your industry and set you apart from your competition. Our branding and marketing is designed to leave your ideal customer with an overwhelming feeling that you are his or her best choice. But we don't stop there.
Our strategic marketing planning services, individualized to meet your unique business needs and goals, may also assist you in using live and webinar events, news and media, strategic alliances and community involvement. All of this is designed for your market domination as you attract your ideal prospects and turn them into loyal customers for life.
Request a Free Marketing Consultation
Whether you are a local business, entrepreneur, attorney, healthcare provider, or eCommerce merchant, we have digital marketing skills and strategies to help your business succeed. Ask us how we can help you through strategic planning, branding, responsive website design and development, video, social media, and marketing services that engage, convert, and grow your brand and revenues. Our consultations are free and available through phone and screen sharing. Contact us now by clicking the button below.