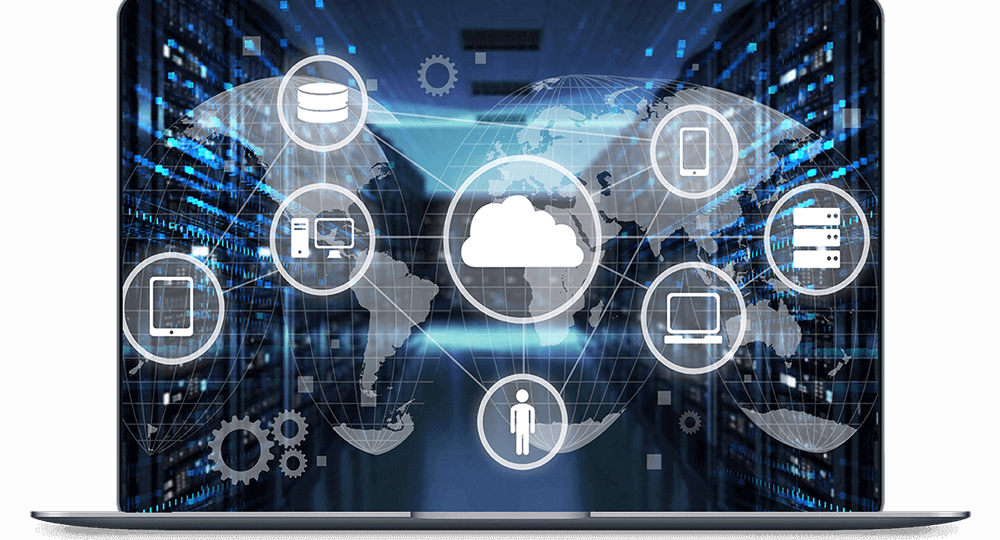 How much thought do you give to the prevention of hacking, spamming, blacklisting, and performance issues on your WordPress website? If your site is hosted on a server designed to set it and forget it, you're probably headed for some big problems that can compromise your most important online marketing asset. Here's what you need to know:
The most robust and popular content management system, WordPress, includes many complex functions and plugins. The software within WordPress must be maintained and protected from malware threats and conflicts that can arise from updates to WordPress, themes, and plugins.
Web hosting on all servers regardless of cost, are designed to offer support for server issues alone. Typically they include backups for a few days that can be used to restore a website with problems. Unfortunately, by the time you know you have website problems, the backups generally have the same issues.
Web hosting services will not alert you when there is a threat to your site from malware, spamming, or blacklisting. If your site is hacked, most hosting companies will take your site offline to protect their server. Often you receive no notification about this change.
Web hosting services will not detect and alert you about problems with your code that cause site speed issues. You will not know if forms, corporate email, toggles, and other design elements stop working properly.
Automatic updates of your WordPress website may offer some security protection but come with a cost. These can result in coding conflicts that compromise design, functionality, and performance.
In the event of hacking, Google will blacklist your site. Besides hiring a developer to clean the site of malicious code, you will have to contact Google to request the blacklist removal. This can take several days and meanwhile a danger message displays in search results warning visitors that the site is compromised.
In short, hosting your website on a typical server without additional security, alerts, and ongoing maintenance, is associated with many problems. These can be costly to repair, limit the performance of your website, and diminish your brand, leads, and profits. Hosting that includes maintenance supported by a skilled developer, is the answer to safeguard your website from all threats, updates, coding issues, and assure top performance without stress and extra costs for you.
Support for these services is not Included with website hosting:
Manual updates of website software that detect conflicts and other issues missed with automatic updates
Identify and resolve problems caused by software and coding conflicts
Extra firewall for security and enhanced website speed
Scanning and alerts for viruses and malware
Malware removal including removal of malicious code from hacking
Removing vulnerabilities that put the website at risk for hacking, spamming, and performance issues
Installing and configuring software to enhance security and website performance
Blacklisting removal from Google in the event of malware
With regard to SSL security and certificates which is now required by Google for website indexing, free SSL may or may not be provided by hosting companies. Free domain specific C-panels making website management much easier, also may not be available.
Most website design and development companies do not provide support for hacking, spamming, email, and performance issues after the site is launched. They support coding and design issues only for a limited period of time. They do not handle any of the safeguards that are part of a managed hosting plan.
Web Servers: What They Are and Why You Need Them
A web server supports HTTP/HTTPS requests on the internet which allows you to display a variety of content and services to site visitors. Hosting companies lease space in a shared or dedicated server environment where hosting customers can serve their own content through unique URLs, software, and web pages. Regardless of where the server is located, the hosted website will display for visitors anywhere in the world where it is viewed.
The most common server type is Apache. This open source software supports almost all operating systems. Some common operating systems include Linux, Unix, Windows, FreeBSD, Mac OS X and others. Apache is more stable than any other web servers and provides easier administrative functions. It can also be used to host operating systems that support multiple platforms on one server, provided the operating system is consistent. This means that WordPress, Drupal, Magento, Apple and Android Apps can all be hosted on the same Linux server.
What to Know About Hosting Companies
There are a vast number of hosting companies that provide server services for meeting the hosting needs of most customers in a shared environment. This is typically low-cost hosting where many websites belonging to different customers can share the same server even though their content is unique and separated from others. Most servers today provide automatic backups, free emails, and tools to scan a site for malware. Some will provide free website transfer services when moving a website to their server. Their support however, is strictly limited to server operations. Most website issues pertain to website software and coding which are not supported by hosting companies.
Shared hosting provides limited functions and capacity. It often does not support more advanced web applications that require customizations in the server software. In those cases, a dedicated server may be needed to overcome restrictions in a shared environment.
Basing hosting decisions on cost and assuming that one server is as good as the next is a big mistake that many business owners make. The wrong server without the proper server software and configurations can result in poor performance and speed of the site. Some functionality included in the website design and development may not be available at all. A good web design and development company will assist their customers to choose a server that will meet their initial and ongoing needs for optimum performance.
What Managed Hosting Is and Why You Need It
Managed hosting is a service that is not generally provided by most hosting or digital marketing companies. Unfortunately and too often, websites are poorly maintained resulting in numerous problems ranging from hacking to spamming, coding conflicts, slow speed, and functions that no longer work at all.
Most business owners realize how important a well designed and functional website is to their business online marketing success. But too often, they don't see the value in prevention and don't know about services that for a very reasonable cost, can keep their site updated and performing optimally. Regrettably, they may find out after a major problem that requires expensive developer services to fix. This is with no assurance that the developer is skilled and experienced to handle such problems and that underlying vulnerabilities are eliminated. Fixing an existing issue alone also does not assure that new ones will not emerge.
Managed hosting services can include a variety of services. A good managed hosting plan will include:
A robust Linux operating system with ample data storage and server software that can support advanced theme and platform requirements.
Free SSL and C-Panel
Free server-side scanning to detect threats and provide alerts to the managed hosting company when detected.
An additional firewall for extra security.
Blacklisting removal should it occur.
All needed services for one low-cost monthly fee. This includes manual software updates and checking for and resolving software conflicts as well as performance issues.
The work is done by skilled developers who know the hosted projects and can make needed changes in software as enhanced security and functionality become available.
The company is vested in educating customers about safe practices that can prevent computer threats from online and offline sources.
Need Help with Managed Website Hosting?
Learn more about the managed business website hosting services that are offered by Webpuzzlemaster. If you already have a website, we can provide a free analysis to determine if it is a good fit for our server and managed hosting services. If you are seeking a redevelopment or new website, this is an optimal time to begin managed hosting for your project.
Request a Free Consultation
Whether you are a local business, entrepreneur, attorney, healthcare provider, or eCommerce merchant, we have digital marketing skills and strategies to help your business succeed. And if you're looking for managed hosting to safeguard your most value market asset, complete our convenient consultation form to book an appointment. Our consultations are free and available through phone and screen sharing. Contact us now by clicking the button below.