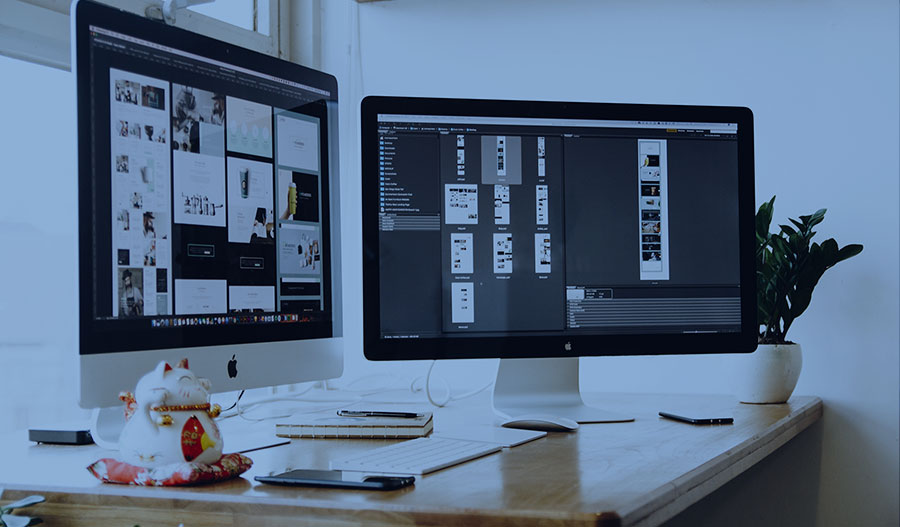 Take your Business to a Whole New Level in 2012 when you Think and Act Different…
Do you find yourself saying one thing and doing another in your business? Ever wonder why? The answer is very simple. In every aspect of our lives – personal and business, we are creatures of habit. Quite often, those habits are based on old out-dated beliefs, values and patterns of behavior that control how we think, react and respond. Unless that is, we become consciously aware of what is and isn't working in business, become open to new ideas and are willing to step out of an old familiar comfort zone. It means taking some risks and letting go of fears.
Eric Hoffer wrote, "In a time of drastic change it is the learners who inherit the future. The learned usually find themselves equipped to live in a world that no longer exists…"
It is clear that we are in a time of drastic change. Businesses must take the internet extremely seriously in 2012 and beyond if they are to compete in today's world. Success online means to drive a targeted market to the web (website, sales landing page, Facebook fan page) where they can be converted to leads and customers and easily share your message with their social networks and email lists. Marketing and web conversion strategies are crucial for achieving success online. A skilled marketing strategy plan and implementation on an ongoing basis is an investment well worth making as you can see from the following example.
Let's take an example…
Being a cat lover and realizing that the world is filled with others who are crazy about cats, I searched for some keywords related to cat training and cat behavior. (Having first hand experience of the challenges cats bring to a pet owner). I discovered that there were more than 100,000 searches in the US alone per month for just these terms. If I searched and added up more related terms, this number would be much higher.  Let's assume I am an expert on cats. I create an eBook about cat behavior and cat training (as if you can really train a cat!). Maybe this eBook is the only product I have or maybe it is one of many products about cats that I sell online (a very smart strategy is to add more products). Also my book can include affiliate products from other merchants related to cat behavior and training. As I promote products by others that produce sales, I get paid!
For the purpose of this example, the eBook is the only product I have. I create a highly effective landing sales page and a Facebook fan page where I promote and sell this eBook. Let's assume I sell the eBook for $5, $4 of which is my net profit after development and marketing expenses. Let's assume I capture 2% of that 100,000 search volume per month, representing 2,000 orders at $4 net profit. I have just put $8,000 per month in my pocket.
This is not a long shot. I know what you're thinking – but I'm not a writer and I know nothing about making money online. Cancel that thought! You don't need to do any of this yourself and probably should not (if you want it to really work!) Unless you are a professional designer, writer and marketer, that is the fastest way to sabotage your success. Fortunately there are companies that provide everything you need – strategies, content writing, web design and development and marketing. They can create an eBook, landing sales page and Facebook fan page designed with marketing and web conversion strategies for meeting or exceeding your goals.
Web conversion strategies for achieving record online growth…
Beyond the very basic example above, every business and entrepreneur has the capacity to achieve success online beyond their wildest dreams. Add affiliate marketing and mobile website design to the marketing strategy plan and gain access to an exploding market of mobile users that is ripe and receptive and has barely been tapped. Besides promoting and selling your own products, you can promote products from reputable companies that match the needs of your market and get paid whenever someone buys!
Not sure how to use these powerful web conversion strategies for your business? This is where marketing strategy consulting can provide abundant ideas for monetizing your website, generating traffic and converting that traffic into serious leads and customers. Instead of trading your time for dollars, you can be effortlessly putting money in your pocket every month.
What will you do differently in 2012 to achieve record online growth?
Eric Hoffer wrote, "Keep doing what you're doing, expect to keep getting what you're getting…"
If you don't like your present results, perhaps it's time to THINK and ACT different… hire a marketing strategy consultant and put yourself on the fast track for record online growth in 2012!
Request a Free Consultation
Whether you are a local business, entrepreneur, attorney, healthcare provider, or eCommerce merchant, we have digital marketing skills and strategies to help your business succeed. Ask us how we can help you through responsive website design and development, video, social media, and marketing services that engage, convert, and grow your brand and revenues. Our consultations are free and available through phone and screen sharing. Contact us now by clicking the button below.