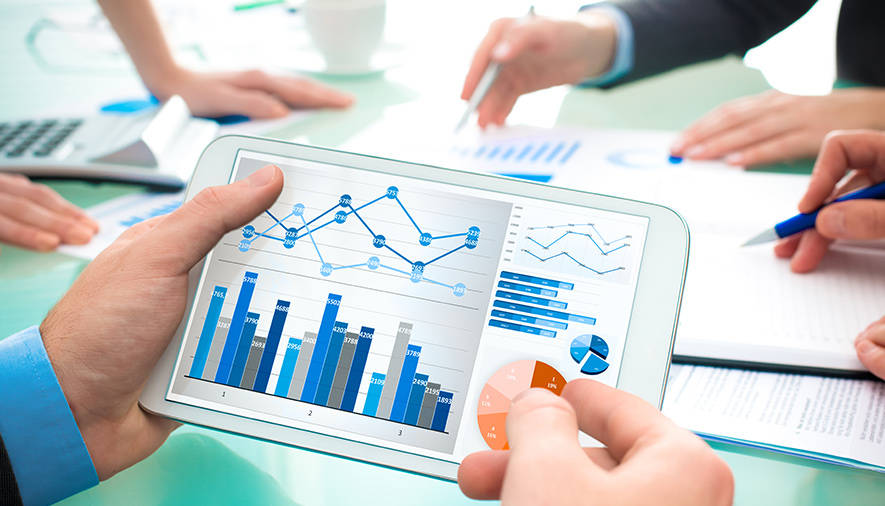 If you don't know where you are going and what you want to achieve, it is highly unlikely that something extraordinary will happen on its own. Your business success demands a clear and laser focus on goals that are realistic, attainable and will produce the results you need and want.
Besides having clear goals, a strategic plan for achieving your goals is a must. It is not enough to have an extraordinary product or service if you don't have a great message and a way to distribute that message effectively to your target market.
Strategic planning is based on 10 important considerations including:
Industry Differences
Important Trends
Niche Target Market
Unique Selling Position
Compelling Content
Web Design and Development
Social Proof
Risk Free Offer
Alliances & Resources
Initial and Ongoing Budget
1. Industry Differences
Just as one size seldom fits all, a strategic marketing plan for one industry is not likely to be productive for another. Where speakers and coaches can benefit greatly from events, training, membership programs, referrals and affiliate/joint venture opportunities, realtors depend on strategies that produce buyer and seller leads and listings, as well as a strong presence across local search engines, directories and mobile apps. Small business owners and professionals benefit online from engaging PowerPoint presentations, eBooks, and a powerful profile on LinkedIn and Google Plus local. Restaurant owners increase their market share through QR codes, coupons and SMS text marketing that drives new and repeat customers to their doors. A prominent local presence with positive reviews for restaurants and the trades is a must. Retailers benefit from local marketing strategies, customer reviews, eCommerce and affiliate programs that are designed to create a stream of residual income.
2. Important Trends
With over 70% of all internet users exclusively relying of smartphones and tablets, businesses can no longer afford to ignore this hot mobile trend for accessing a substantial and rapidly growing market. They will not want to miss out on opportunities to connect with hot prospects on YouTube, Google + local and social media sites like Facebook, Twitter, and LinkedIn. For some, Pinterest and Instagram are a portal to accessing a highly receptive visual media market. Instagram has provided photographers with a launching pad leading to lucrative work with top brands eager to connect with Instagram's audience. For some types of businesses, strategic SMS text marketing attracts a mobile market on the go who readily responds to promotional offers and is likely to share their enthusiasm, experiences and reviews with contacts and networks.
3. Niche Target Markets
Having the right product or service that is needed and wanted by your market and is not associated with a time-limited fad is a must for online and offline success. But the market may be very large, serving people of various ages, genders, ethnic backgrounds, and socio-economic factors. Identifying and targeting a niche within that market is generally much more effective as part of a strategic plan. Financial services for example that target women business owners are much more likely to lead to greater customer acquisition and retention than an effort to target every adult. Even though the financial services are identical for college age students, young married or elderly couples, by targeting a niche, the company becomes known in their marketplace as financial experts for women business owners who seek them out and share information with their friends and networks. There is no doubt that niche marketing profoundly strengthens a company's brand and profitability.
4. Unique Selling Position
Part of every business owner's strategic plan is to establish a unique selling position. The USP sets a business apart from their competition, making that company unique and ideally the best choice for the customer. The USP is an important part of the company's brand. Just as nothing ever stays the same, the USP may require modification from time to time. What once made your company special may become old news and ordinary. Keeping abreast of what your competitor's are doing is the best way to identify a USP that will make you stand out in your marketplace.
5. Compelling Content
Gone are the days when video was nice but optional. And video done poorly is worse than no video at all. But even beyond multimedia presentations, engaging mobile friendly content for websites, blogs, social media sites and YouTube is the driving force behind website traffic and viral sharing. The more people are talking about you in social media, the more likely results are going to show up for you as leads and customers on your mobile friendly website. Compelling content as copy, video, images, testimonials, offers and bonuses are an essential part of your strategic marketing plan.
6. Web Design and Development
You may still be accessing the internet through a desktop or laptop but 70% or more of your market are exclusively viewing your site on their smartphone or tablet. Young people to Baby Boomers are on their phones during most of their waking hours. This is why a mobile responsive design for websites and landing pages is so important.
A responsive web design adjusts the display of your content for every screen resolution and in every mobile device. And whether your content is being viewed in a mobile vertical or horizontal orientation, a professional responsive design assures an optimum viewing, interacting and buying experience. It will not leave the visitor frustrated with tiny text, needing to scroll to the right or stretching out the screen to opt-in to your list, request an appointment or to buy a product. Responsive design is not to be confused with a mobile conversion that presents alternate and very limited content to your viewing audience.
7. Social Proof
Nowhere today is it more evident that social proof drives conversions. Before you buy a product or service, most likely you search online to see what other people are saying. Part of your strategic planning is a strong presence in Google Plus and local search engines and directories where your customers can leave ratings and reviews. A good idea is to reach out to satisfied customers and request a rating and review. Another part of strategic planning is to effectively deal with unsatisfactory reviews that can cause great harm to a business's reputation.
8. Risk Free Offer
Whether you are closing face-to-face, on the phone, through Facebook or your website, prospects are more likely to join your list or buy from you if the deal comes with a risk free or low risk offer. With abundant scams through phone and internet, and companies that fall short on delivery of a quality product or service, a money back guarantee or guarantee for free service over a period of time are much more likely to get desired results. Carefully craft your risk free or low risk offer with appropriate legal disclaimers within your strategic plan.
9. Alliances & Resources
Success is often easier when there are strategic relationships in place with businesses that serve the same customer but do not compete. Local merchants can help each other and acquire many more customers through special offers that provide their customers with discounts for each other's products and services. Alliances for local businesses and professionals can be an excellent source of referrals. Joint venture (JV) opportunities can be extremely productive for coaches and speakers during live and online events.
10. Initial and Ongoing Budget
Achieving success online is not without costs – time and money are needed for initial development of websites, blogs, social media sites, and video. There should also be a sufficient budget for initial and ongoing expenses related to consulting and training, branding, email marketing, social media marketing, video marketing, blogging and website management and hosting.
Need Some Help with Your Online Marketing, Branding or Web Development Strategy?
We know that the #1 problem for local business owners is not enough business from a steady stream of quality leads and customers. We analyze your business needs, goals and budget and provide you with a free marketing and competitor analysis. This allows us to identify strategies to outperform your competition and help you to capture much more of your market share.
Our lead generation and sales conversion strategies are designed for customer acquisition, customer retention, and strengthening your brand and reputation. We help you to achieve a substantial ROI with sustainable business growth. Your path to success begins with a free consultation. Click the button below and request yours now.
Request a Free Consultation
Whether you are a local business, entrepreneur, attorney, healthcare provider, or eCommerce merchant, we have digital marketing skills and strategies to help your business succeed. Ask us how we can help you through responsive website design and development, video, social media, and marketing services that engage, convert, and grow your brand and revenues. Our consultations are free and available through phone and screen sharing. Contact us now by clicking the button below.