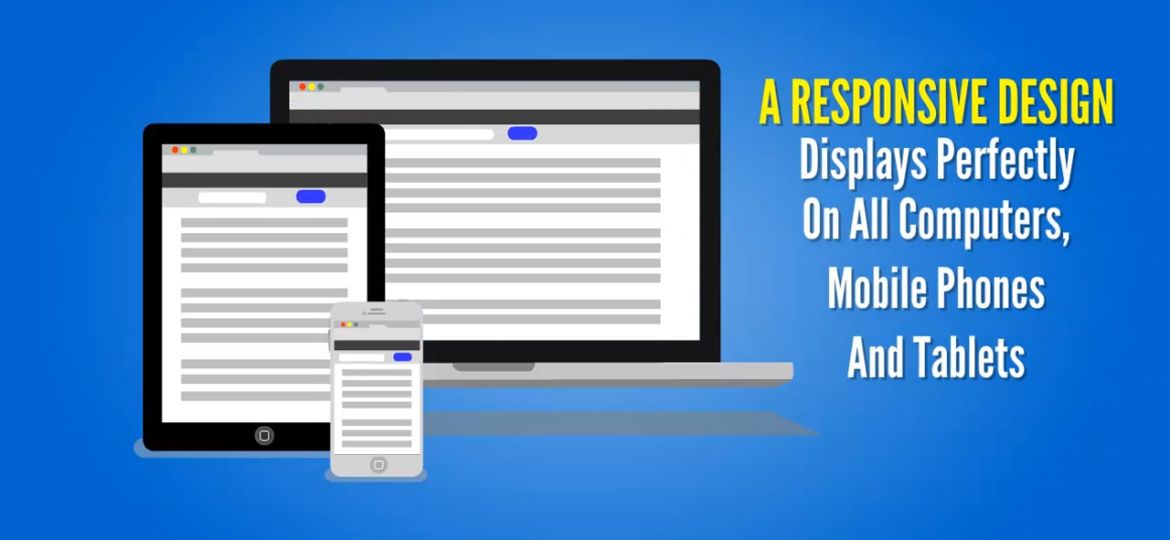 As a business owner, you most likely know that your website is vital for your business success. Your website, when properly designed with the right content and structure, can significantly enhance your efficiency, effectiveness and add to your bottom line.
A well designed website gives you access to your largest mobile market where you can engage prospects and customers and convert them into leads, customers and powerful referral sources. A well designed website can increase your efficiency, saving you significant time and dollars. It also provides you with access to powerful networking connections that help you to build your reputation, credibility, and brand while sending ongoing hot prospects your way.
How our Naples web design company is different…
We're not the usual web design agency. My name is Ruth Kuttler. Since 1998, I have provided full time strategic internet services to help local businesses to use the internet effectively and capture more of their market. In operation as WebPuzzleMaster since 2007, I lead a one-stop-shop beginning with strategic planning, business branding, web design, web development, SEO, social media marketing, video production and high converting follow-up strategies – services that give local businesses a powerful presence and allow for market domination with a significant ROI.
Why Naples Web Design?
The best web design companies do not have to be in Naples Florida even if that is where you live. But if you feel better about meeting with a company face-to-face and happen to live in Naples Florida, you are about to learn why WebPuzzleMaster may just be your very best choice.
What's makes a good website?
What's makes a good website? Not all websites are of the same quality and value. A good website will rapidly engage the right market with the right message and at the right time. Some critical elements of a good site include:
It should be a Mobile Responsive Website
Must have a User Friendly Structure
Should be Fast Loading
Should have Quality Content including Copy, Video, Artwork
Should have Proper Onsite and Offsite Optimization
Let's explore each of these areas in more depth: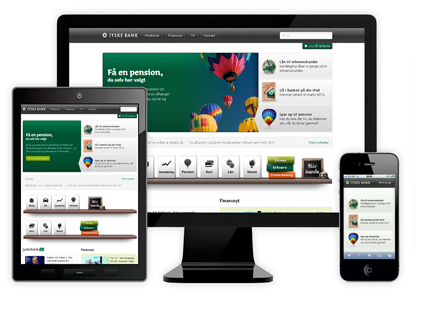 1. Mobile Responsive Website
Responsive website design is the best way to achieve an effective mobile friendly website and provide an engaging and high converting mobile friendly user experience. Unlike a mobile website that is strictly for mobile users and is an entirely separate site, responsive web design is a single site that provides an optimum viewing experience for every user.
With responsive web design, the site automatically adjusts content in layout and configuration regardless of whether the site is viewed on a big screen TV, desktop, laptop, tablet or smartphone. If you want your website to rank in Google and have more people find you through search marketing, then having a quality mobile responsive website is an absolute necessity.
Google favors responsive websites for SEO. A well optimized mobile friendly site will boost your rankings in organic search results. Google prefers responsive web design over mobile templates. A single URL makes it easier for Googlebot to crawl your site. It also reduces the chance of on-page SEO errors.
When SEO is a core component of a digital marketing strategy, having a mobile–friendly website that is properly indexed by Google is essential. Since mobile customers are more likely to be searching for local information, mobile-specific keywords can easily be incorporated into a responsively designed website. Learn more about our Naples web design services.
2. User Friendly Structure
Responsive websites keep visitors on your site longer. If their experience is easy, intuitive and engages them with the content, the visitor will stick around. Design matters a great deal and buying behavior is largely based on the visitor's subconscious mind.
Whether the customer is viewing a website or shopping in a retail store, the visual appeal of the building, merchandise, signage and lighting will determine whether the customer remains, browses, buys, returns to buy more and tells their friends. This is why retailers invest in a storefront and a shopping experience that is easy and pleasing to the shopper.
Walk into a Walmart and you will see advertised specials at the front, clearly labeled isles grouped with similar merchandise, plenty of room between the isles and easy checkout with extras that entice buyers to add to their purchase. Responsive website design with the right organization and presentation of content provides a layout that lets your website sell like a Walmart store.
Responsive Website Design and Mobile Websites are Not the Same
Not all mobile friendly websites provide a mobile friendly user experience. Most mobile websites provide limited content and require the visitor to click to the main site to get more information. Unfortunately, if the main site is not mobile friendly, the smartphone user will likely click off the site.
A mobile website can be used for phones only or for all mobile devices. When shown to tablet users, the contents are unbalanced with large spaces and poor organization of limited content. This produces a very poor mobile user experience.
When the site is a responsive web design, it will be mobile friendly but without proper development and testing, may have a number of responsive and layout issues that diminish the user experience. Learn more about a mobile friendly user structure that will help you to rank well in Google.
3. Website Should Be Fast Loading
Well designed responsive websites have a faster loading time than traditional data driven websites. Load times are important to Google as well as users who want fast easy access to the information. When their experience is slow, they are more likely to leave the site and never return. Google rewards websites for fast loading time. Check your website speed using a free Google tool.

4. Website Should have Quality Content including Copy, Video and Artwork
Did you know that pictures and video sell while words alone tell? But that is true only if you have professional quality video and images that captivate your audience. It must get their attention and keep it – engaging them and instilling a feeling that they want to know more. The right copy is also vital. The importance of well-written keyword optimized copy, formatted and designed to provide a meaningful customer experience, cannot be overstated. Keyword optimized headlines with benefits or fear of loss messages compel your target market to take immediate action.
5. Should have Proper Onsite and Offsite Optimization
Your video, images and text content must be optimized with the right keywords to make it available in search results. Even more important, when people click on content, it must immediately draw them in and hold their attention (hook them). This is a very tall order and is every bit as important as the product or service you provide. Many business owners only talk about their ranking and don't realize that an ineffective site will have a high bounce rate and low conversions.
Onsite and offsite optimization and SEO is important to achieving and maintaining high ranking for keywords searched for your type of service and in your location. Did you know that Google has over 200 factors that impact your ranking in search results? Google changes its algorithms constantly and if you're not an SEO expert, you will likely not know what is important in getting high rankings and maintaining them.
How Do You Choose a Good Website Design Company?
Choosing a good website design company is not at all like buying a car. When you go to buy a Lexus, you will get the same make and model from any Lexus dealer – they will differ in service and prices perhaps but at the end of the day, you are driving the same car.
Website design and development is going to be entirely different based on the company you hire. Most businesses are not experts in internet services. They know their business very well but if they want to get results online, they are smart enough to know that they must rely on the expertise of professionals who will listen to them, learn about their company and propose a plan that is designed to meet their needs and requirements.
If the company you work with is asking you to provide everything for your website without asking questions and proposing solutions, you should find another company. If the company you choose doesn't assist you with logo and branding concepts, strategies for conversions, content development and marketing, you are likely to be very disappointed with the results.
A good website company will begin with a free consultation and competitor analysis. They will provide you with a customized plan for the development of a high quality mobile responsive website based on high converting strategies for your industry, goals and budget. They will make available to you, secure and dependable services for hosting and website management. After all, your website is an important part of your business and if it is unavailable or performing poorly, it can great compromise your business operations and revenues.
These 6 Questions will Help you to Choose the Right Website Design Company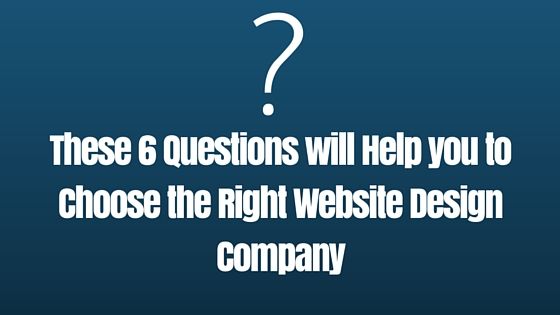 1. Will the company help me to plan my website?
Is the purpose of your site to strengthen your brand, generate leads and customers or achieve sales through eCommerce? You must be clear on your target market and the demographics of your ideal customers. Your success will depend on clear goals that define what you want to achieve and how you will accomplish it.
Many web design companies will ask you to define your goals and will not offer any strategic ideas for your consideration. When you select a company that does not assist you with planning, content organization and content development, don't be surprised when you find yourself with a site that does not produce the results you are expecting. If a company doesn't assist you with planning, beware.
Our Naples web design company will provide you with comprehensive planning, design, development, content development and more.
2. Is the work being done by a competent team who cooperate & communicate well?
It is important to select a company experienced in web design and development with a stable, qualified and talented professional staff. If it is a bigger company, make sure that there is good communication between the project manager, the designers and the developers. Ask to see the company's work experience and portfolio. Check to see if sites are mobile responsive.
Determine what their customers say about them – how long did the development take and are they satisfied with the site's performance? Determine how long customers have been with the company. They may have a lot of customers who are not retained because of poor services and support so number of customers is not necessarily a measure of satisfactory performance. Find out what our Naples web design customers have to say about their experience.
3. Does the company have work experience that can be verified?
Some companies use unethical and deceptive practices to wow you with designs that are not really their own. It is a common practice to share portfolios. Customer referrals will help you to verify that the company did in fact produce the website they are showing you. It will also give you an opportunity to ask important questions about timelines, hidden costs and quality.
4. Are the website costs fair and reasonable?
Cost of a website will depend on the services provided. Sites can range from $500 to several thousand dollars or more. Generally low cost sites produce a poor quality website that has little or no return on investment and may drain your finances to maintain. Investing more money in a website design and development project with a company that will set you up for success is likely to produce a very good return on investment and pay for itself many times over.
5. Can I update my website content?
The days of static website development are over. In today's internet where it is extremely important to update and add content, it is critical that you have a secure login where you can manage the content within your website. Our Naples website design company will create your website in WordPress – a powerful content management system software that will allow you to have easy and complete management for all of your important content.
6. Will I get support when I need it?
Website design and development companies should provide ongoing support for malware, performance issues and for changes that you cannot or do not want to do yourself. Ask if these services are available and how much they cost. Our Naples website company provides initial and ongoing support with several payment options. We explain all of this in our free consultation.
Choosing the Best Website Design Company
Hopefully you know how to choose the best website design company for your business website. Even if you live in another state, our Naples web design company, WebPuzzleMaster, can help you to achieve your goals and get the best ROI for your local business success.
This article has provided you with information for choosing a quality and ethical web design and development company.
Whether you live in Naples Florida or anywhere in North America, WebPuzzleMaster might just be your very best choice for taking your business to a whole new level of profitability and sustainable business growth.
Request a Free Consultation
Whether you are a local business, entrepreneur, attorney, healthcare provider, or eCommerce merchant, we have digital marketing and web design skills and strategies to help your business succeed. Ask us how we can help you through responsive web design services that engage, convert, and grow your brand and revenues. Our consultations are free and available through phone and screen sharing. Contact us now by clicking the button below.