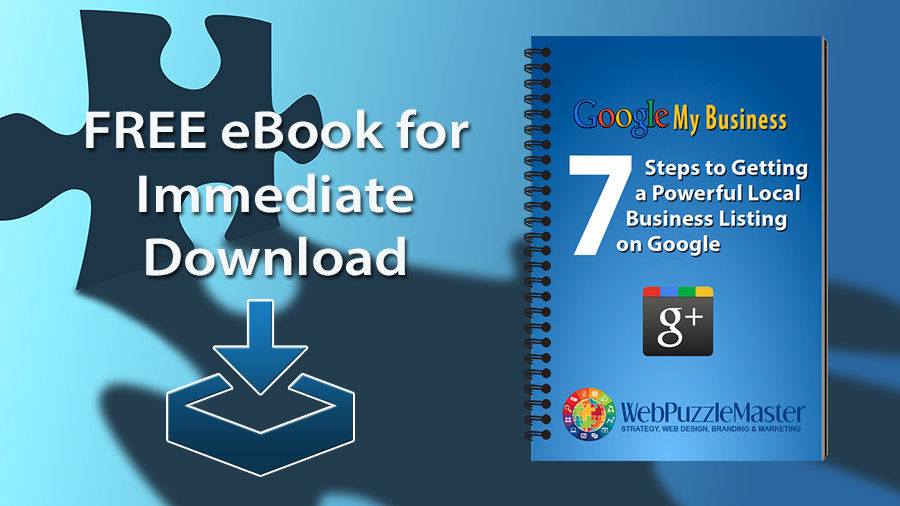 If you're a local business, you already know how important it is for you to reach your local market online. When it comes to local search, there is no search engine more important than Google. Google is dominant – constantly evolving to better meet the needs of their searchers – lots of people who are looking for local products and services. Google has made it easy for local businesses to reach this market with an extremely powerful presence through Google Plus Local, Google Maps, YouTube, Google AdWords with Remarketing, Ratings and Reviews, and Image Galleries. But until recently, all of these products were not user friendly and easily accessible for local businesses. That is why Google created a common interface called Google My Business.
There are many ways that a local business can benefit from a Google My Business account. But unless the account is set up properly, it can lead to citation errors and duplicate listings in Google that will limit ranking in local search results and Google maps.
The following three steps will help you to avoid errors and duplicate listings leading to penalties. You will also learn how to create the right type of Google account that will allow for a powerful presence and top rankings in local search results. Then with the right content and keyword optimization within your Google My Business listing, you can expect quality local leads, customers, and ratings and reviews that will boost your bottom line profits. With proper set up and management, your Google My Business presence can be an important catalyst for your local market domination and sustainable business growth.
Three Steps to Creating Your Google My Business Account
Search for your business on Google.
Claim existing Google listings, correct errors and have duplicate listings removed.
Create and verify your listing.
STEP 1: Search for Your Business on Google
If you already have any Google products for personal or business including gmail, Google+ or YouTube, then you already have a Google account and the ability to create a Google My Business account. Before you create a new Google business account, Google requires that you do a search and claim any existing listings that closely match your business – these are accounts that you may not know about. Doing this search may reveal existing listings with NAP citation errors and/or duplicate listings. Duplicates and errors will compromise your local search rankings making it much more difficult for customers to find you.
Begin the process of getting your Google My Business local listing at https://www.google.com/business/ and clicking the blue button to Get on Google.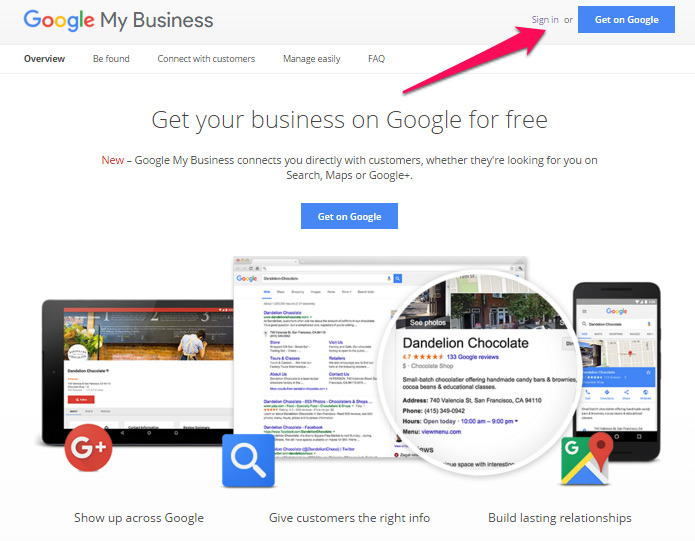 When you click the button to Get on Google, you will be directed to a page with a search field on top of a map. Enter your business name, Your business name + City or Your business name + Address in the search field. This will produce all possible results that already may exist in Google for your business.
Listings that include your name and address should be claimed by you to allow you to access and edit the listing and remove duplicates.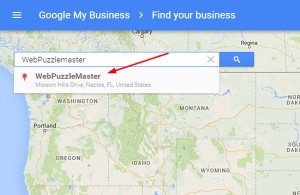 STEP 2: Claim Existing Google listings, Correct Errors and Have Duplicate Listings Removed
If you find duplicate listings that closely match your name and address, click the listing. You will get a message that says:
Someone else has already verified this listing
This listing has already been verified by another user. If you want to add this listing to your account, you can make a request that will be sent to the current verified user.
Click the button to request admin rights. Then select the option that says: I need help with something else. This is the only way you will be able to access Google My Business help center where you can request a call for live support. Google will instruct you on a number of steps to take to claim the listing or have it deleted. This may take several weeks.
If your business is not listed, then proceed to the next step and create your listing.
STEP 3: Create and Verify your Listing
If you do not find your business in your search on Google, click the link to add your business. This will produce a form for adding your local business listing.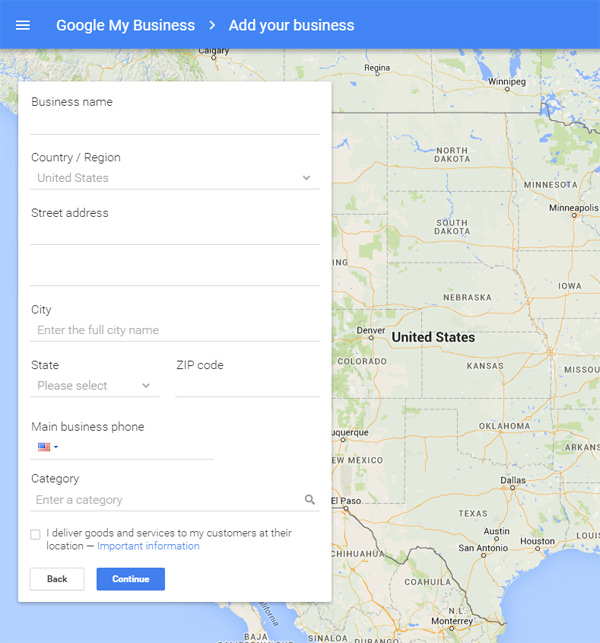 Be sure to enter the complete and exact street address for your location. Suite or office numbers may be added separately from your street name and number, in Address Line 2. Make sure to include a city, state, zip, and country in your address. If you provide services at the customer's location only, you will have options to hide your address on Google maps.
After completing this form, click continue and you will be asked to select your type of business. Choices include Storefront, Service Area and Brand.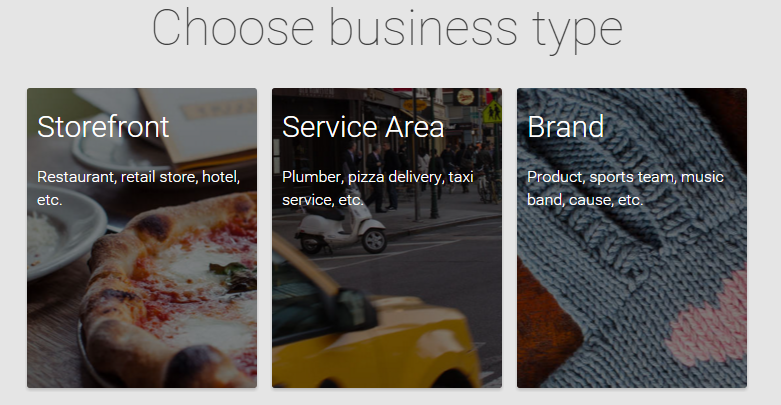 Local business listings must be either a Storefront or Service Area business type. Under certain circumstances, existing brand pages may be used as local pages when they match Google's requirements for local listings.
Verify Your Business
Your account will not be active until you verify your business. Verification can be done by postcard or phone call. With the postcard option (selected from your account), expect the postcard to arrive from Google within 15 days. It will contain a code that you will need to enter. It is important that you do this promptly as the validity is time limited. When returning to verify, go to your account on Google My Business and click Verify Now. Enter the code from your postcard and click verify.
The phone option is immediate and highly recommended. It is available from a desktop and mobile device as an option for most businesses. Login and click the link to verify. When selecting this option, make sure you can answer your business phone immediately to receive the verification code. You can also have the code sent to your phone via an automated message. Once you enter the code and click on verify, expect to receive an immediate message confirming that your account is verified.
If you need assistance in getting verified, editing your existing listing, removing duplicates or managing your Google My Business presence, we are happy to help. Contact us to request Google business support.
Part of your account setup will include verification of your website and email. This is easily accomplished for your website using webmaster tools. Download a string of html and upload it to the root directory of your website. Then click the verify button in webmaster tools and you should be successfully verified. You may also be asked to verify your email through an automated phone call or SMS to your phone.
What Have You Learned…
This post has provided you with three steps for creating your Google My Business account to avoid duplicate listings and NAP citation errors that can cost you search rankings along with leads and customers. We also reviewed how to claim duplicate listings and have them deleted by Google. We have also presented information on Google business listing types for local listings and how to verify your Google business account.
In our next Google My Business post, we will show you how to boost your Google search rankings by searching for your business in other important local search engines and directories, correcting errors and having duplicate listings removed.
Google My Business eBook is No Longer Available as It was Out of Date. GMB content is primarily accurate and a listing is highly recommended for all local businesses.
In place of the eBook, 2 power-packed local business marketing free reports are available with immediate access from the link below.
Download Local Business Marketing Reports for FREE!
Two Valuable Local Business Marketing Reports:
(1) How to Get and Stay Ahead of Your Competition in Any Local Market:8 Strategies for Local Business Success Regardless of Industry and

(2) What Local Businesses and Professionals Must Know About Video Ranking to Get & Stay Ahead of their Competition. This report reveals YouTube production and marketing video strategies that will rank your videos on top of Google and YouTube search results – getting you views, clicks, subscribers, shares, and traffic!

These free reports are packed with powerful information and strategies that most digital marketing companies don't even know about.
Get Immediate Access now by clicking the button below.